Pa. shelters adapt to risks of COVID-19 as winter surge continues
In mid-December, Hope Rescue Mission in Reading installed three trailers on its property for people who test positive for COVID-19 and have nowhere else to quarantine. The option is only available to men, and its zoning will only last 60 days.
Executive Director Robert Turchi said early in the pandemic, hotels were meeting this need.
"There were a variety of issues that arose, so hotels were no longer willing to have this occur again, so we started looking into where individuals who were positive could isolate," he said.
In addition to the trailers, Berks County Redevelopment Authority recently bought two homes outside the city for families who need a place to quarantine, and plans to close on the sale of three buildings in the city in mid-January that will provide quarantine space to men and women. Another nonprofit, Opportunity House, is furnishing and supplying those living spaces.
The combination of winter, when shelter populations usually swell, and the possibility of a pandemic-related wave of evictions is putting extra pressure on shelters to prepare for an influx of people while finding ways to keep the virus from spreading.
Opportunity House president Modesto Fiume said hotels are still providing emergency shelter on a smaller scale. They have been a critical option for helping people as shelters like the one his organization operates reduced their capacity to mitigate the spread of the coronavirus.
"It really is amazing that we have 50 people in our shelter, 100 people in our housing programs, we operate a childcare center that has 120-130 children in there every day, and we've only had a handful of positive cases," Fiume said.
Elsewhere in the country, organizations have experienced similar relief. The New York Times reported that shelters have so far avoided the worst-case-scenarios that played out in many nursing homes and prisons, but that serious outbreaks can happen, especially as infections surge in winter and cold temperatures trigger programs that ensure people have refuge.
Anecdotally, Turchi has noticed an increase in positive tests in the last month or so.
"Of course, I have no idea if many had it and weren't very symptomatic, but it seems that this second wave, I'm hearing a lot more homeless individuals testing positive," he said.
Hope Rescue Mission has about 195 men in its shelter, and Turchi says it usually has at most 250 per night during the winter. The organization never stopped accepting new people and didn't reduce its maximum capacity, but it screens for symptoms and, earlier in the pandemic, barred entry to people who had recently left the county. For Turchi, providing shelter was generally the top priority.
"We didn't want to turn anyone away that would have to be on the streets and face many immediate threats to their health and their life," he said.
For Mary Quinn, the calculation has been different. She is president of the YWCA of Greater Harrisburg, which operates several programs ranging from a 28-day emergency shelter program to long-term transitional housing and Section 8 properties where people can live indefinitely.
In response to the pandemic, the organization stopped admitting people into its emergency shelter program but allowed those who were already there to stay longer than usual. Quinn said factors like the YWCA's obligation to respond to crisis situations involving sexual violence raise the stakes of an outbreak.
"If I've got a whole bunch of people out sick and I can't meet that obligation, that's kind of a scary scenario," she said. "Because victims are not getting the services they would need."
Quinn says the YWCA did not see a COVID-19 case until December. Hotels are still an option for quarantine and the organization has a plan to reserve part of its building for people who test positive.
Bethesda Mission in Harrisburg saw an uptick in cases early this month and had to lock down, freezing new admissions at about two-thirds its usual capacity. But Executive Director Scott Dunwoody said he has been seeing cases throughout the pandemic.
Bethesda Mission, a men's shelter, has been accepting only people who commit to its recovery program since the pandemic began. It has a separate dormitory for those who test positive. Other shelters in Harrisburg, like Downtown Daily Bread, have scaled back their maximum capacity but still have space available.
Fewer people seem to be seeking shelter despite a recent informal count that suggests the number of people experiencing homelessness is at least as high as last year's Point-in-Time count, according to Darrel Reinford, executive director of Christian Churches United.
The organization operates a long-term shelter and recently launched a new emergency shelter for men in addition to one for women and non-binary people that opened at the beginning of December. With as many as 240,000 renters in the state facing eviction, Reinford said service providers in Harrisburg wanted to be prepared for higher demand.
The second stimulus bill that passed Congress includes $25 billion in rental assistance along with a month-long extension on the Centers for Disease Control and Prevention's eviction ban. For Reinford and other service providers and advocates, a major question is whether that money will get to people in time, after the state failed to distribute $108 million in assistance before a Nov. 30 deadline.
Lebanon County Christian Ministries has a different model in that before COVID-19, people would stay at a different church at night every two weeks. Throughout the pandemic, the organization has relied on hotels, spending $130,000 to shelter an average of 15 people per day with the help of partner organizations and CARES Act funding.
"We were researching some of the data on the west coast and felt [using hotels] was in the best interests of the community," Executive Director Bryan Smith said.
He added, even as the tenants in the community maintain protections from eviction, they are coming to the end of their leases and some landlords are deciding to forsake the back rent and not renew. At the same time, it has been harder to find affordable housing for people as renters have spent months holding out where they are, Smith said.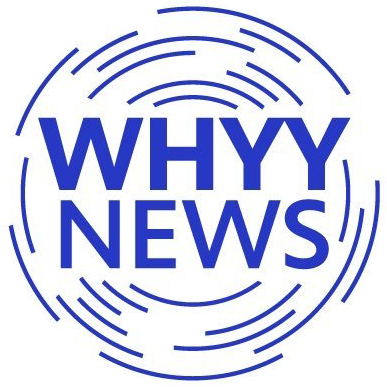 Get daily updates from WHYY News!