Pa. revamps policy for casino payments to host communities as it expands gambling opportunities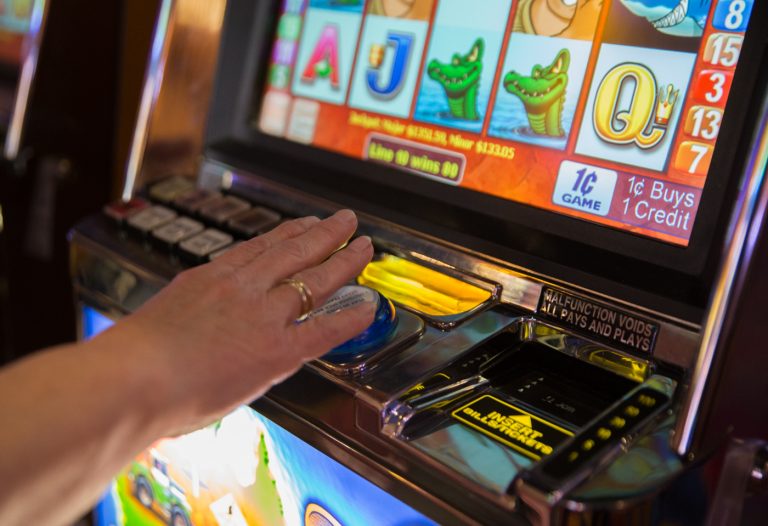 Last week, state lawmakers passed bills broadly expanding Pennsylvania's gaming industry. The bills legalized internet gaming, sanctioned gambling at airports and truck stops, and authorized up to 10 new satellite casinos. The bill also restores the local share tax — money casinos pay out to the communities that host them.
Changes to the local share tax come after the Pennsylvania Supreme Court ruled it unconstitutional last year, saying the previous version violated a provision calling for equal tax rates.
Gov. Tom Wolf signed the new measures into law Monday.
The state's largest casinos now will pay a 2 percent tax to host counties and $10 million to host municipalities annually — except in Philadelphia, which will receive just the flat $10 million.
Smaller boutique casinos will pay a 2 percent tax to host counties as well as a 2 percent tax to host municipalities.
The bill's primary sponsor, state Rep. Jason Ortitay (R-Allegheny), said the new approach fixes problems with the previous law.
"A lot of our local counties were anticipating to get that fix sooner than what we did. I appreciate everybody's patience on that. I hope that this solves everything," said Ortitay. "And this continues to be the fix for many, many years to come."
Casinos will have to make up local share payments to municipalities that have been missed since the Supreme Court ruling went into effect in May.
Distribution, confusion
The new law also revises how some of the local share money will be distributed within each county and municipality.
"There's a bunch of little changes depending on where the casino is," said Ortitay.
Spending for this varies widely, with funds going toward a pool, parks, schools, grants and other basic services.
For example in Philadelphia, the first $5 million from SugarHouse Casino is slated to go to the city's school district. The remaining funds will go to the city and toward Department of Community and Economic Development grants.
In Northampton County, Mount Airy Casino Resort will pay $250,000 a year for 20 years for the construction of a pool and indoor recreation facility.
In Erie County, Presque Isle Downs & Casino will pay $1.5 million annually to the county's redevelopment authority to create and maintain a land bank.
State Rep. Scott Petri (R-Bucks), chair of the Gaming Oversight Committee, criticized the bill and the legislative process surrounding it as too opaque.
He voted "no" on the expansion, feeling unclear on how the changes will affect the impacted communities.
"Here's one of the biggest problems with this bill: no one — I can assure you not one single member — had the chance to read that entire bill before it was enacted, which is really not good public policy." Petri said. "Not one single senator. Not one single representative — included myself."
He expects there will be another lawsuit based on the amendments to the local share tax policy.