Pa. efforts to halt plastic bag bans recede as Philadelphia begins to enact its own law
The legislature's preemption of municipal bans was tied to Gov. Wolf's lifting of the COVID-19 state of emergency. The preemption expires Dec. 8, 2021.
As Philadelphia begins to launch its plastic bag ban Thursday, efforts in Harrisburg aimed at thwarting such measures seem to have faded.
Philadelphia and four suburban towns sued in March over the General Assembly's preemption of laws aimed at curbing the prevalence of single-use plastics and the resulting litter that makes its way into rivers and streams. That measure delayed implementation of any current plastic bag bans — such as those passed in Philadelphia, West Chester and Narberth — at least until July 1, 2021, or six months after Gov. Tom Wolf lifted the COVID-19 state of emergency. Wolf did so in May, making Dec. 8, 2021, the date at which the preemption now expires, at least under the former budget.
A spokesperson for Philadelphia said this week that the city is "still analyzing the implications of the budget bill on our lawsuit."
West Chester Borough Mayor Jordan Norley said the town has been in a holding pattern, and has no current deadline for implementing enforcement of its plastic bag ban.
"We want to be sensitive and empathetic to the business community and make sure no one is taken by surprise," said Norley. "Local self-government is paramount, and we need to have control over our environment, our sustainability, and our future. State preemption on issues related to that is fundamentally wrong."
In Montgomery County, Narberth enacted a ban on plastic straws and a 10-cent fee on plastic bags in April 2019, but it has not enforced the law because of the state preemption. Borough Solicitor John Walko said the issue will be discussed at the next council meeting in July.
"Narberth intends to enforce all ordinances, including this ordinance," said Walko, adding that he doesn't expect there to be pushback from businesses.
Sitting outside a bakery in Narberth Wednesday, Richard Gelber of Wynnewood watched a bag blow down the street and said he thinks bans are more effective than fees.
"I actually think plastic bag bans are a great idea because I'm a paddler, and you see fish, you see frogs wrapped up in plastic bags in otherwise beautiful parks," Gelber said. "Is it awkward or difficult because I often forget to bring a reusable bag myself? Yeah."
Tracy Tumolo, owner of Sweet Mable gift store in Narberth, said she supports restrictions on plastic bags and has always provided reusable or recycled bags. But she worries the pandemic was a setback to reducing plastic use.
"Once COVID struck, things started slipping away," Tumulo said.
Lower Merion joined the municipalities' lawsuit because preemption would prevent the township from enacting a ban on single-use plastics.
Last summer, lawmakers extended a 2019 moratorium on plastic bag bans by inserting it into the fiscal code (HB1083) just hours before a full vote, with little debate and no public hearing.
The measure was tucked between parts of an amendment on how to spend state gambling proceeds. It prohibited municipalities from enacting any fees or restrictions on all single-use plastics such as bags, utensils, or styrofoam containers. Lawmakers said they needed to study the impact of such bans.
But since then, concerns over plastics have risen, and many Democratic lawmakers who once may have supported the measure are either out of office or have shifted their stance.
While environmentalists are cheering the disappearance of the ban on bag bans in this year's budget, some are still cautious.
"I think we should always be concerned when it comes to policies that are not in the public interest but where polluters have a financial stake in the outcome," said PennEnvironment's David Masur. "They can rear their ugly head at any time and any given year."
A strong motivating factor for the moratorium on bag bans is plastic industry jobs. State Rep. John Hershey, R-Juniata, supported the measure, saying hundreds of families' livelihoods are tied to the Novolex plant in Milesburg. In response to Philadelphia's lawsuit last March, Republicans pointed to economic impact.
"Many of the preconceived notions about single-use plastic bags are not based in the reality of customer re-usage of the bags or the manufacturing process that continues to make improvements in order to reduce its environmental footprint," spokeswoman Jennifer Kocher said at the time. "Two independent studies commissioned by the General Assembly that are specific to Pennsylvania show that changes to bag policies would not have the positive environmental impact people want, but will negatively impact our local economies."
The low price of natural gas also has that industry moving more toward plastics manufacturing. Shell is building a large manufacturing plant, or ethane cracker, in southwestern Pennsylvania to tap into the abundance of shale gas that can be used as a feedstock for plastics. The 300-mile-plus Mariner East natural gas liquid pipeline project ships Marcellus Shale gas across the state to an export terminal in Delaware County, where it is then exported to a plastics plant in Scotland.
Philadelphians use an estimated one billion plastic bags a year, according to the Clean Air Council. Many of them end up as litter on city streets and in trees and waterways, and can cost millions of dollars each year to clear from the city's wastewater treatment facilities and recycling centers.
Much of that plastic trash gets broken down into tiny pieces called microplastics, which are then released up into the atmosphere, according to a recent study. Microplastics are so ubiquitous that some have begun referring to the current era in history as the Plasticene. Research into the impact of such toxins on public health is unclear, but some researchers think there is cause for concern.
Though the city's bag ban officially begins Thursday, officials say an education campaign will be rolled out, with the ban kicking in on Oct. 1. Enforcement will not begin until April 2022.
—
WHYY's Jennifer Lynn contributed to this report.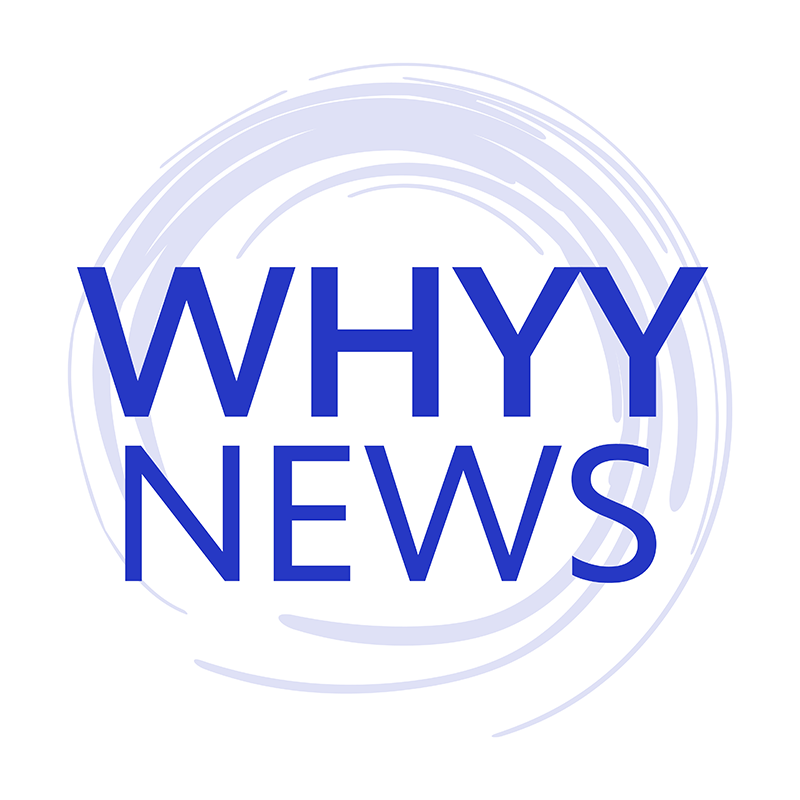 Get daily updates from WHYY News!
WHYY is your source for fact-based, in-depth journalism and information. As a nonprofit organization, we rely on financial support from readers like you. Please give today.