Pa. coronavirus update: Eagles player tests positive; state is ready for vaccine
According to the NFL Network's Tom Pelissero, the player is Eagles safety Marcus Epps. The team says the player went into self-isolation.
Updated 3:38 p.m.
The Philadelphia Eagles received confirmation Thursday morning that a player had tested positive for COVID-19.
According to the NFL Network's Tom Pelissero, the player is Eagles safety Marcus Epps.
#Eagles safety Marcus Epps tested positive for COVID-19, source said. Epps is asymptomatic. No other positives for Philadelphia from Wednesday's testing. The team is on a bye and will enter intensive protocols.

— Tom Pelissero (@TomPelissero) November 5, 2020
The team said in a statement that the player immediately went into self-isolation, and that the rest of the team is following the NFL's protocols, which involve contact tracing of team members and others. Pelissero reported no other players had tested positive as of 3 p.m. Thursday.
The Eagles were not scheduled to play a game this weekend, so were already off through Sunday.
The Houston Texans, Indianapolis Colts and Kansas City Chiefs all also reported recent COVID-19 cases. The Eagles have not faced off against any of those teams this season.
Last month, the NFL added heightened COVID-19 safety protocols after outbreaks among players on the Tennessee Titans and New England Patriots disrupted the teams' season and scheduling. The new measures require coaches to wear masks on the sidelines, and for contact tracing to be conducted any time a player tests positive.
Over the summer, head coach Doug Pederson and right tackle Lane Johnson tested positive for the virus and both fully recovered.
State gets ready for vaccine distribution
The Pennsylvania Department of Health is preparing for the distribution and administration of a COVID-19 vaccine. Though there is still no release date set, six of the vaccines being shepherded through Operation Warp Speed are working their way through clinical trials and will likely be issued an Emergency Use Authorization by the Food and Drug Administration in the coming months. Pennsylvania officials want to be ready.
These plans come as Pennsylvania broke another record of new coronavirus cases in one day, logging 2,900 new positive test results on Thursday and 47 deaths. To date, 8,937 people have died of COVID-19 in the commonwealth.
State Health Secretary Dr. Rachel Levine said the first group of people to get the vaccine will be health care workers, other frontline essential workers, and vulnerable populations. The second phase will expand that group, and the final phase will be distributed to the general public through hospitals, health systems and clinics.
In a Thursday briefing, Levine stressed that even when it comes, the vaccine will not work as a panacea to magically cure the disease or end the pandemic. She said it will take months and months to get enough people immunized that the virus has a hard time finding new hosts and spreading.
"Until that time, and I can't tell you when that will be, actually we need people to continue all the safety measures they're doing right now," she said.
The vaccine will be completely voluntary, Levine said, and there are no circumstances, including enrolling in school or working in other congregate settings, for which the state is considering requiring COVID-19 immunization.
In terms of efficacy, the health secretary said she is expecting the COVID-19 vaccine to be similar to the flu vaccine in that it will work for most people, and those who still contract the virus will have much milder symptoms. It's still unclear how long immunity will last.
Much of the actual distribution depends on which vaccine makes it through the FDA's Emergency Use Authorization process first. Five of the six candidates being ushered through Operation Warp Speed require two shots — an initial immunization and a booster about a month later. That adds a logistical hurdle to make certain that everyone receives follow-up shots. Vaccines from Pfizer and Moderna, which Levine said she expected to be the first two to make it to market, require two shots each. Johnson & Johnson is the only candidate that would require just one.
Levine said she anticipates Pfizer's vaccine to be first — it is currently in the two-month safety period required by the FDA. The company expects that to finish in the third week in November, and plans to apply for an EUA as soon as it receives the safety data.
But Pfizer's being first adds a wrinkle to the distribution logistics: Its vaccine requires storage at ultra-cold temperatures, which only some hospitals and health systems can accommodate. The vaccines need to be stored at -60 to -80 degrees Fahrenheit; they can be thawed and kept in a refrigerator for up to five days. Levine said her department knows which hospitals can handle that, and are working with them to make sure they can work out the distribution first to their staff, and then to everyone else.
While there has been much concern over the politicization of the FDA vaccine timeline and release, Levine said she ultimately trusts the agency's approval process.
"I feel very comfortable that science will determine when they are available," said Levine. She added that the state would not be conducting any additional review process for the safety or efficacy of the vaccine.
Philly reports 401 new cases
In Philadelphia, the Department of Public Health announced on Thursday 401 confirmed new cases of the coronavirus, as well as 27 probable cases detected with rapid antigen tests.
The city announced one more death, bringing the total fatalities to 1,884.
New cases in Philly have been steadily increasing over the past six weeks, with the seven-day rolling average four times what it was in late September. Hospital admissions have increased by the same rate, but the real numbers are much smaller: There were an average of 20 people being admitted to the hospital each day in Philadelphia at the end of October.
Even as cases soar and severe cases creep up, the number of deaths has remained steadily low, with roughly two deaths a day in Philadelphia.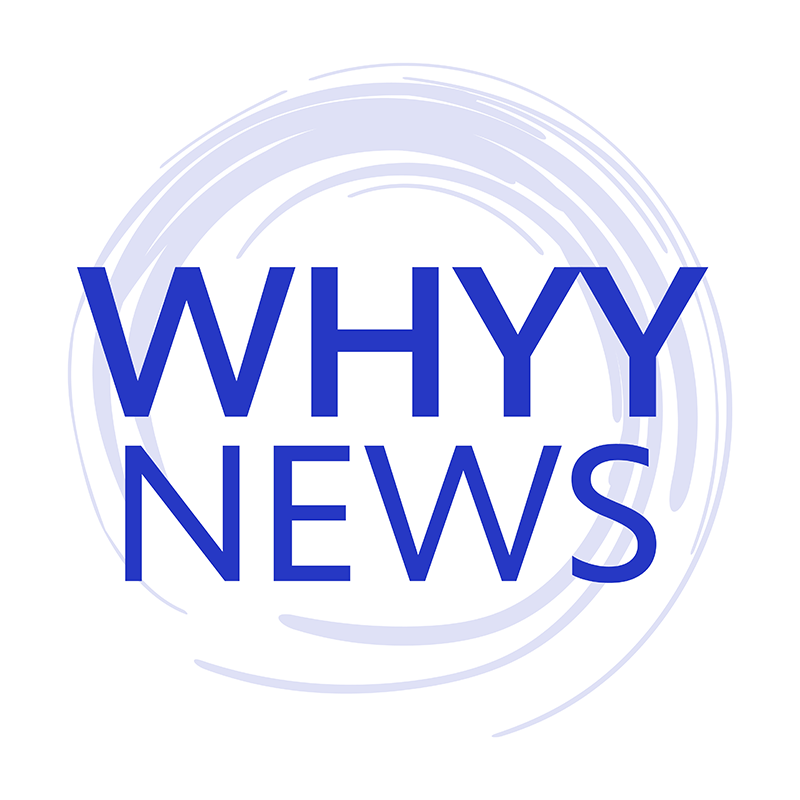 Get daily updates from WHYY News!
WHYY is your source for fact-based, in-depth journalism and information. As a nonprofit organization, we rely on financial support from readers like you. Please give today.