Pa. coronavirus update: Montco cases on the decline, vaccine clinic locations shuffle
With the Johnson & Johnson vaccine back online, Montgomery County is changing some COVID-19 vaccination sites.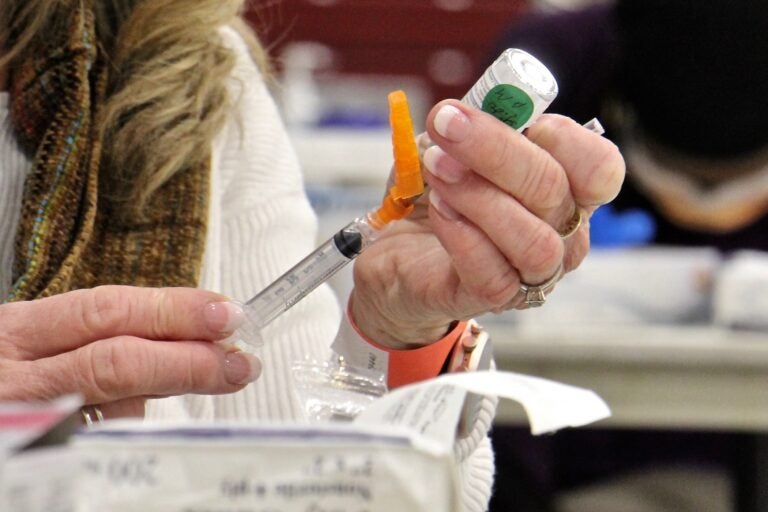 Ask us about COVID-19: What questions do you have about the coronavirus and vaccines?
Montgomery County reported 1,214 new COVID-19 cases since last week. The average daily case count is now 173.4 cases and the grand total since the beginning of the pandemic is 56,696.
The county also reported 13 additional deaths since last Wednesday — bringing the total to 1,289 confirmed deaths due to COVID-19.
Hospitalizations took a slight dip this week from 228 individuals last Wednesday to 226.
Overall, Dr. Valerie Arkoosh, chair of the Montgomery County Board of Commissioners, says there's good news.
"Our positivity rate is slightly decreased, so that's great news this week. Our 14-day average positivity rate is now 7.7% as of Thursday, April, 22, compared with 8.22 as of Thursday, April 15," Arkoosh said.
93% of Montco residents over 65 have at least one shot
Although there is still a ways to go from the ideal 5% threshold, county leaders believe they can get there, especially if they continue their vaccination effort, which has led to 93% of residents age 65 and over receiving at least one vaccine.
"So that is fantastic news. It means that the most vulnerable individuals in our community are well on their way to a high degree of safety," Arkoosh said.
More than 60% of residents age 16 and over have received at least one vaccine.
Montco vaccine clinics changing locations
With the one-shot Johnson & Johnson vaccine no longer on pause, Montgomery County has also added another site to its immunization tool belt.
The new walk-up clinic at St. John's Episcopal Church in Norristown, which opened Wednesday, is offering the J&J shot Tuesdays through Fridays from 11 a.m. to 3 p.m. Anyone over the age of 18 is eligible to stop by.
Additionally, staff from Accion Comunal Latinoamericana de Montgomery County (ACLAMO) will be on site to provide Spanish interpretation on Tuesdays and Wednesdays.
Both Commissioner Arkoosh and Commissioner Ken Lawrence Jr. got their jabs during the opening day at the new clinic "to show how confident" they are in the recently paused vaccine. The county's goal is to vaccinate as many people as soon as people.
"Our vaccine clinics are now offering appointments into May, and anyone who books with us will have the ability to choose their clinic location, the date and time of their appointment, and which vaccine they receive," Arkoosh said.
In addition to the new walk-up site in Norristown, the county is changing the locations of two other clinics.
Starting Monday, May 3, the site at Norristown Area High School will move to the former JC Penney store in King of Prussia, and the site at Montgomery County Community College will move to the Montgomery Mall in North Wales.
County officials are asking people to double check their appointment locations because existing appointments will be moved to the new sites.
And as a reminder, the county wants residents to know that free transportation is available for all vaccine appointments. Just call the county's COVID-19 hotline number at 833-875-3967 and they will assist you with it. Vaccine appointments can also be made online here.
How county officials are thinking about reopening
News of the updated Centers for Disease Control and Prevention (CDC) guidelines about wearing masks and traveling were cause for celebration among vaccinated people.
However, Arkoosh wants to remind recently vaccinated people to stay vigilant and wait until the vaccine kicks in two weeks after receiving the last dose.
She also stressed the importance of testing as all county sites are still open.
"Remember, while all of us want to be done with this virus, the virus is not done with us. We still have a lot of virus in our community, but there is a simple and safe step you can take. Get vaccinated, no matter who you are. It is now your turn. We have plenty of appointments, so make one, and please get vaccinated," Akoosh said.
For people incarcerated at the county correctional facility, Arkoosh says that the situation is "stable."
The county has been using antigen testing and is in the process of offering the vaccine to incarcerated people who want it.
As far as a potential county-wide reopen goes, Montco is still a ways away, though Arkoosh gave a sneak peak at the indicators the county will be using to gauge herd immunity.
"We will be looking at two things here in the county. One, it will be not just our positivity rate. But as these numbers hopefully continue to come down, looking at our incidence of cases per 100,000, we are still well over 100 cases per 100,000 population," Arkoosh said. "So we will be looking for that number to get way, way, way lower like down into the, you know, 30 to 50 cases per 100,000 range. And then we will also be tracking what percentage of our population is vaccinated, and as you saw earlier, you know, we do have a pretty good handle on those numbers."
The county says getting "close to 80%" of people vaccinated is a measure of being in a "pretty good place."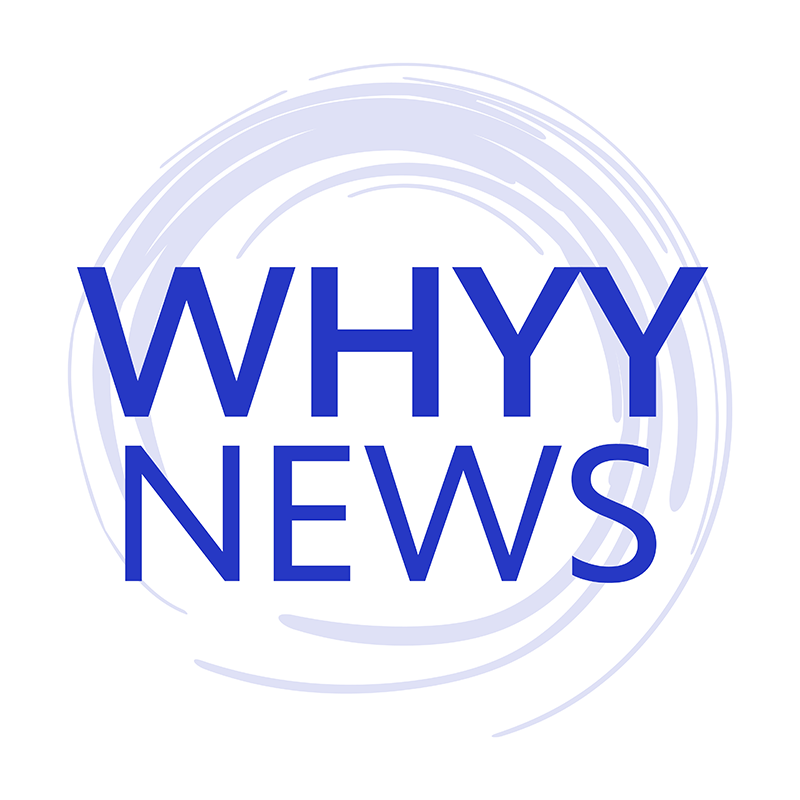 Get daily updates from WHYY News!
WHYY is your source for fact-based, in-depth journalism and information. As a nonprofit organization, we rely on financial support from readers like you. Please give today.