Pa. coronavirus recovery: Philly announces programs to help businesses affected by COVID-19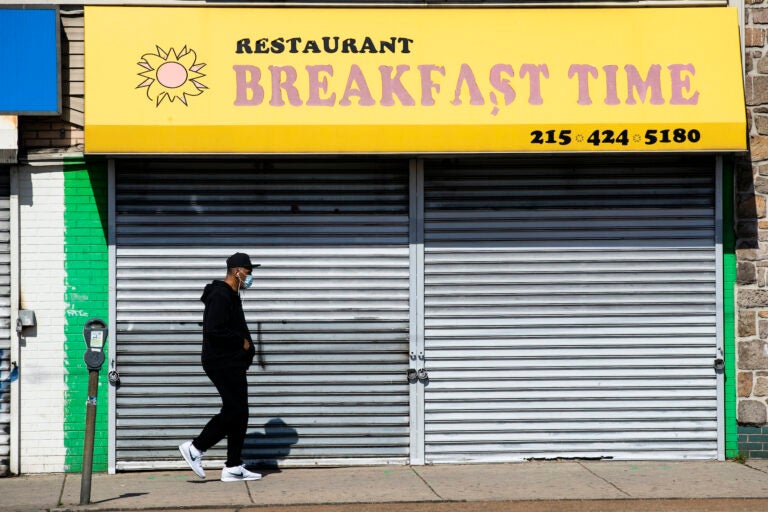 Updated at 6:05 p.m.
–
Are you on the front lines of the coronavirus? Help us report on the pandemic.
As of Wednesday, June 17, the state of Pennsylvania has recorded 79,818 COVID-19 cases and 6,319 COVID-related deaths.
Philadelphia announces programs to help businesses affected by COVID-19, civil unrest
The City of Philadelphia announced Wednesday a plan to recover its economy post-coronavirus, including an initiative to invest in businesses owned by people of color.
The city said it will offer resources to businesses and communities most affected by the pandemic, and help sustain employment by providing relief and guidance to entrepreneurs, employers, and employees that have been laid off. The city also promises to identify opportunities for businesses to grow, and increase access and opportunities for workers.
The city's "Equitable Entrepreneurship Assessment and Strategy" initiative will assess the local entrepreneurial landscape in order to make recommendations to help business owners succeed, with an emphasis on those owned by people of color, immigrants and women.
The city's "Workforce COVID-19 Response and Recharge Plan" will address unemployment caused by COVID-19, focusing on its disproportionate impact on residents of color. The city will work to ensure that a "pipeline of local talent" has the necessary skills employers are looking for.
The city also has announced funding for businesses impacted by the pandemic and by recent civil unrest. Those funding options include $1.4 million for the "Restore and Reopen Program," which will be rewarded to businesses in historically disadvantaged communities that were damaged or had inventory loss during the civil unrest. The city also is allocating $3 million for its "Restart PHL Loan Fund," which will offer low-cost capital to small businesses with less than $5 million in revenue to help them grow their business. The city said this program is focused on businesses owned by people of color, and those located in low-income areas.
Pa. one of three states to see consistent downward trend of coronavirus
Pennsylvania is one of three states, along with Montana and Hawaii, with a downward trajectory of COVID-19 cases for more than 42 days, according to the Centers for Disease Control and Prevention.
At a press conference Wednesday, Gov. Tom Wolf credited mask-wearing to the positive results in the state, and encouraged residents to continue the practice to avoid a sharp spike of cases in the fall.
"It's an important indicator our reopening plans are opening. We know our decline is real because of the choices we've made, and because more than half the states are experiencing the reverse. We've remained focused on balancing economic interests with public health, and we've done that by relying on science and evidence," Wolf said.
"We shouldn't have to, and we don't have to, choose between our health and the economy. By participating in small actions, we can continue to break down transmission links even while we resume daily activities: things like washing hands, that works, bringing your own water to sports practices, that works, and of course wearing a mask, that works."
Health Secretary Dr. Rachel Levine concurred that wearing a mask is an effective way to prevent the spread of COVID-19. She said it's essential the community, employees and customers wear masks.
While Pennslvania is showing progress, Levine warns residents must remain vigilant and that efforts to prevent the pandemic will become the "new normal."
"This virus is not gone and it's very important to not be complacent and not have a false sense of security that the virus is gone from the state of Pennsylvania or the United States—it is not. And most people remain susceptible; they don't have antibodies to this virus. We have to remain alert, we have to remain vigilant, and we will. [The state] will stay alert, expand testing and expand contact tracing, and will keep working to have a robust containment system present now and … for any potential resurgence in the fall," Levine said.
"We're going to continue to message this on an ongoing basis; messaging that measures like masks and social distancing and hand washing—that is the new normal, we're going to continue to use masks, we're going to continue to use hand sanitizer. We need to be alert and vigilant in terms of social distancing. We need to limit gatherings of 250 people or more, because this virus is not gone."
Pa. Capitol Building to reopen to public on June 22  
The Pennsylvania Capitol building will reopen to the public on June 22, with various restrictions.
The move follows the state's decision to move Dauphin County to the green phase of the reopening plan.
Visitors to the Capitol will be required to wear a mask and adhere to social distancing procedures. Anyone without a mask will be supplied one, and hand sanitizer stations also will be placed at entrances.
Anyone who is sick or has symptoms of COVID-19 is asked to stay home.
Special events will remain canceled through July 5. While new outdoor events can be scheduled after June 19, requests for new indoor events won't be accepted until July.
Philadelphia issues guidance for COVID-19 testing for protestors
The Department of Public Health said there may be an increased chance that participants of protests have been exposed to COVID-19, due to the large number of individuals who participated.
Even if a participant wore a mask, the health department is advising them to take several precautions to prevent the spread of the virus. Those include monitoring symptoms, such as fever, cough and shortness of breath for 14 days, avoiding activities with other people for 14 days, and getting tested for COVID-19 seven days after attending a protest.
Individuals getting tested do not need to disclose they participated in a protest, and can instead report they were near someone who might have had COVID-19.
Pa. Health Dept. asks court to shut down Carlisle Auto Show
Pennsylvania's Health Department is asking a state court to shut down an auto show set to begin Wednesday that typically draws about 100,000 people due to coronavirus concerns.
The agency filed a request for an injunction against Carlisle Events to stop the Spring Carlisle event that runs through Saturday from being held. The lawsuit calls the show dangerous and says it needs to be stopped.
A spokesman for Carlisle Events says the legal filing is under review and is declining to comment about it. But he says the organizer has put in place COVID-19 prevention measures and doesn't expect its typical crowd this year.
Pennsylvania's COVID-19 restrictions limit large gatherings to 250 people. During a press conference Wednesday, Health Secretary Rachel Levine and Gov. Tom Wolf said the auto show poses a public health threat.
"There's a real interest in trying to do this right,' Wolf said. "We're all trying to keep people safe, and the enemy out there is the virus … we can disagree all we want, but what we all should be trying to do is figure out ways to stop the virus from infecting us."
The Associated Press contributed reporting.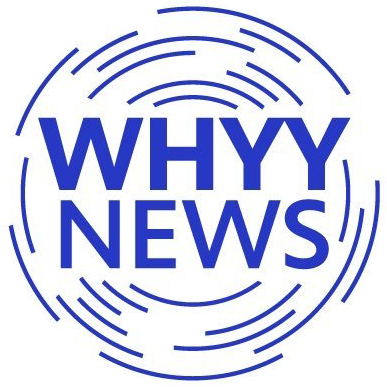 Get daily updates from WHYY News!