Pa. coronavirus recovery: Lebanon County to get its $12.8M in CARES Act funds
In May and June, the Pennsylvania Health Department did inspections, mostly following up on complaints about COVID-19. The data has just been released.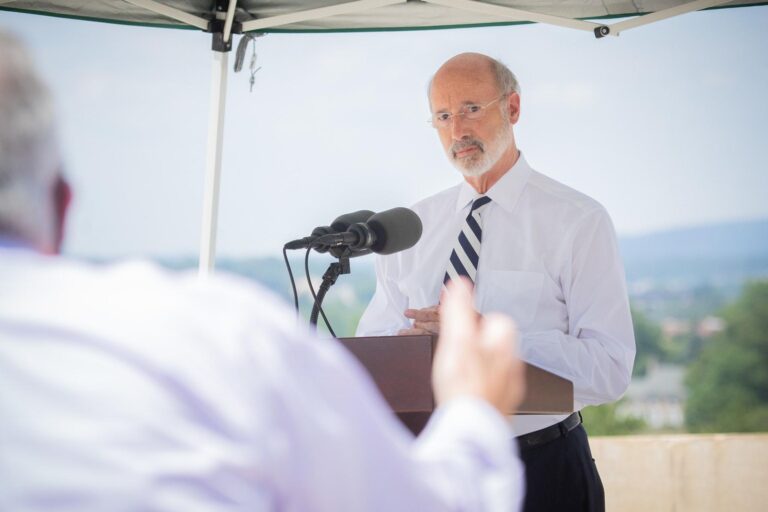 Updated 5:07 p.m.
–
Are you on the front lines of the coronavirus? Help us report on the pandemic.
On Friday, the Pennsylvania Department of Health reported 122,950 coronavirus cases since the COVID-19 pandemic began, and 7,445 deaths.
Philadelphia's Department of Public Health reported 32,057 cases and 1,715 deaths as of Friday.
Lebanon County to get its $12.8M in CARES Act funds, finally 
Gov. Tom Wolf announced an agreement Friday ending the monthslong standoff with Lebanon County that started when the county commissioners defied his shutdown order and the state's reopening plan, moving from the red phase to yellow without the governor's consent.
Wolf had withheld the money from the county, asserting his emergency powers. In late July, Lebanon County sued the Wolf Administration in Commonwealth Court, seeking to compel the governor to release the federal coronavirus relief funding.
In his Friday statement, Wolf said the agreement will provide Lebanon County businesses and nonprofit organizations with the $12.8 million. As part of the agreement, however, Lebanon County will launch a $2.8 million campaign to emphasize the importance of wearing face masks to mitigate the spread of COVID-19 and protect lives, the statement said.
The CARES Act allocated federal funds directly to Pennsylvania's seven largest counties. The rest — including Lebanon — had to wait for an appropriation from the state's general allotment.
Hundreds of inspections in long-term care facilities; Pa. issues just one citation
During May and June, the Pennsylvania Department of Health inspected 330 nursing homes, mostly following up on complaints concerning COVID-19. Overwhelmingly, according to just-released state data, the facilities were in compliance with rules to curb spread of the coronavirus and protect residents and workers.
Nursing homes and long-term care facilities in Pennsylvania have been ravaged by the virus, which has killed thousands, particularly in the early months of the pandemic. According to state figures, 20,244 residents in nursing homes and personal care homes have tested positive, along with 4,192 employees. In total, the state attributes 5,037 deaths to the virus.
Since peaking in late April, the number of deaths and positive COVID-19 cases has fallen dramatically in such facilities.
The majority of state inspections were done in person, according to Health Department press secretary Nate Wardle.
Two hundred ninety-five of the checks stemmed from complaint investigations, of which 227 were connected to COVID-19 issues.
The department issued just one civil penalty, filed against the Phoenix Center for Rehabilitation and Nursing in Delaware County, where investigators documented a pattern of failing to implement infection control and prevention measures. The facility was fined $9,250.
The Department of Health runs a database for patients and families to access health and safety evaluations.
Philly cases rise by 147; six additional fatalities
In a press release, the city Department of Public Health announced 147 additional confirmed cases of COVID-19. That brings to 32,057 the number of confirmed coronavirus cases in Philadelphia.
The Health Department also confirmed six additional fatalities, which brings to 1,715 the number of people who have died. Of the 1,715 total deaths, 864 people (50%) were residents of long-term care facility residents.
Information about symptomatic and asymptomatic positive cases in Philadelphia prisons is available at the testing and data page of the city's COVID-19 website.
Aug. 31 end date for LIHEAP Recovery Crisis Program
Teresa Miller, state Department of Human Services secretary, sent out a reminder Friday that help in paying certain utility bills is available only through August 31 from the Low-Income Home Energy Assistance Program (LIHEAP) Recovery Crisis Program.
"We know that the COVID-19 public health crisis and subsequent economic insecurity have led to trouble balancing essentials such as home energy bills. Any Pennsylvanian who is struggling to pay utilities should know that they are not alone during this time," Miller said in a statement. "DHS administers safety-net programs to support families across the commonwealth and help them get through times like these. LIHEAP Recovery Crisis is available through the end of the month, and any Pennsylvanian having trouble paying home energy bills should apply and see if they qualify for a little extra help."
Most years, the LIHEAP program runs from November through April, offering low-income renters and homeowners assistance with energy bills. LIHEAP Recovery Crisis benefits may be available if a household has its main or secondary energy source completely shut off; is notified that their utility service will be shut off in the next 60 days; has broken energy equipment or leaking lines that must be fixed or replaced; is in danger of being without fuel in 15 days or less; or owes funds to a utility provider that would mean service termination if not for the Public Utility Commission's moratorium on terminations.
Applications for LIHEAP Recovery Crisis are available online at www.compass.state.pa.us.
COVID dashboard includes case-investigator data
In releasing a weekly status update via Pennsylvania's COVID-19 Early Warning Monitoring System Dashboard, Governor Wolf and state Health Secretary Rachel Levine noted on Friday that data on cases that reported visiting a business among potential exposures is now included.
Of the 24,468 positive novel coronavirus cases reported between July 13 and August 11, less than half of the individuals provided an answer to the question whether they had spent time at a business establishment. Of those who did provide an answer, 6%, or 1,499, answered that, yes, they visited a business establishment 14 days prior to onset of COVID-19 symptoms:
47% of those who said yes reported going to a restaurant;
24% reported going to a bar;
19% reported going to some other business establishment;
10% reported going to a gym/fitness center;
9% reported going to a salon/barbershop.
Of the 24,468 cases, 52% answered the question whether they had attended a mass gathering or other large event. Of the 52%, nearly 12% (1,648) answered yes, that they had attended a mass gathering or other large event 14 days prior to onset of symptoms.
The release from the governor's office noted that on July 13, contact tracers began asking more specific questions about the types of businesses visited and whether individuals had attended a mass gathering, defined as more than 250 people in attendance outdoors or more than 25 indoors.
In the same release, the Department of Health updated its travel recommendations, removing Nebraska, North Carolina, Utah and Wisconsin from the list of states for which a 14-day quarantine is recommended on returning to Pennsylvania.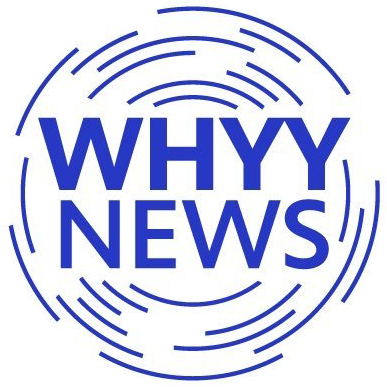 Get daily updates from WHYY News!
WHYY is your source for fact-based, in-depth journalism and information. As a nonprofit organization, we rely on financial support from readers like you. Please give today.