Pa. coronavirus recovery: Delco tracking virus surge in under 30 crowd
Updated at 4:35 p.m.
–
As of Friday, Pennsylvania recorded a total of 105,571 COVID-19 cases and 7,101 COVID-19 deaths.
Philadelphia recorded 29,303 total COVID-19 cases and 1,676 COVID-19 deaths.
Delco tracking virus surge in under 30 crowd
Delaware County officials report COVID-19 cases are on the rise among residents and about 40% are under the age of 30.
Officials say contact tracing has shown a large portion of residents have contracted the virus while visiting New Jersey beaches, attending Fourth of July barbecues, and socializing without masks.
"We know that some of our younger residents have been socially responsible and we commend them," said Delaware County Councilwoman Elaine Paul Schaefer via press release. "However, both anecdotal evidence and contact tracing data warns us that the virus is increasingly affecting our young people."
Officials also report an increase in positive tests affecting daycare and pre-schools as cases are spreading more into younger demographics. Officials say the spread is putting teachers and school administrators at greater risk and drawing concern about the reopening of schools in the fall.
"Delaware County is at a critical junction, and all residents, especially our young people, need to follow the public health safety guidelines that have been put in place," said Delaware County Council Chairman Brian Zidek via press release. "While the understanding is that young people are less likely to develop significant symptoms, they are nevertheless capable of spreading the virus with only mild symptoms or even when completely asymptomatic — and this can have a devastating impact on family, teachers, and others in the community who may be in a higher risk pool."
Officials remind residents to follow the safety guidelines to mitigate the spread of COVID-19.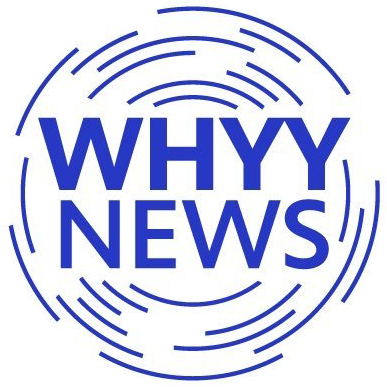 Get daily updates from WHYY News!
PennDOT extends expiration dates
Pennsylvania drivers licenses, ID cards, and learner's permits with expiration dates between March 16, 2020 and August 30, 2020 have been extended until August 31, 2020. The extension is the latest in a series to support COVID-19 mitigation efforts. 
Pennsylvania Department of Transportation also reported limited service driver's license and photo license centers. Residents can go to www.dmv.pa.gov to see a list of centers, the services provided, and hours of operation. 
Customers can continue to conduct transactions online at the same website.
Governor says coronavirus cases have doubled
State health officials reported an additional 1,213 new COVID-19 cases bringing the total number of cases to 105,571 in Pennsylvania throughout all 67 counties. Twenty-two new deaths have been reported bringing the statewide total to 7,101. 
Of the patients who have tested positive, the age breakdown is as follows:
1% are ages 0-4;

1% are ages 5-12;

3% are ages 13-18;

Nearly 9% are ages 19-24; 

37% are ages 25-49; 

23% are ages 50-64; and

25% are ages 65 or older.
Wolf says the state was down to 300 to 400 cases a day, but that has since more than doubled to 800 to 1,000. 
"Right now, we're trying to hold back a wave," said the governor. "We are taking action right now to make sure we get through this as quickly as possible. What we don't want is what's happening in places like Florida which is basically just [letting] it burn."
The state also reported an increase among younger groups, particularly between ages 19 to 24. Cases among young people outnumber cases among those age 50 and up. The increases broken down by region are as follows:
SW – Approximately 5% of cases in April to approximately 20% of cases so far in July;

SE – Nearly 5% of cases in April to approximately 18% of cases so far in July;

NE – Approximately 6% of cases in April to approximately 16% of cases so far in July;

NW – Nearly 7% of cases in April to approximately 13% of cases so far in July;

NC – Approximately 8% of cases in April to approximately 12% of cases so far in July; and

SC – Approximately 7% of cases in April to approximately 14% of cases so far in July.
State health secretary Rachel Levine announced today is the deadline for all nursing homes to have staff and patients tested for the virus. As of this morning, 80% tested. 
As for Philadelphia, the state reports 228 new cases, while the city reported less — 201, with one fatality. The city reports a total of 29,303 cases, with 1,676 deaths. More than half, 51%, were among residents in long-term care facilities. Current numbers in prisons are as follows: 
Current Symptomatic Case: 1

Total Symptomatic Cases (since 3/20/2020): 201*

Current Asymptomatic Cases: 15

Total Asymptomatic Cases (since 5/21/2020, including universal testing results): 257**
Today ends the first business week gyms were allowed to reopen with strict guidelines that require masks worn by all staff and patrons, social distancing, a cap on the number of people in classes, and frequent cleaning. The state conducted inspections of 12 gyms and found all but one followed the COVID guidelines. Of the one that did not immediately pass, one patron was not wearing a mask. The issue was addressed immediately and the gym passed. The unannounced inspections will continue while the guidelines are being enforced, officials say.