Opera Philadelphia creates new VP position for equity and diversity
Opera Philadelphia has created a new executive position to improve diversity and inclusion among its staff and audiences. The Vice President of People Operations and Inclusion will be filled by Dr. Derrell Acon, formerly of Long Beach Opera.
The position is somewhat unique in that it essentially combines human resources management and an equity, diversity, and inclusion (EDI) officer into a single senior executive position. That is not often done in either corporate or arts organizations because the functions of the HR department can limit the effectiveness of equity work.
"One of the things we observed both in our company and in others, is that many of the compliance issues within human resources stand in the way of equity and inclusion work," said Opera Philadelphia Director and President David Devan. "Equity and inclusion work is not really about equality, it's about equity, which means treating people different from where they are, and bringing a wider lens into the skills and attributes that they bring to the organization."
Devan said finding someone who could both manage HR needs and facilitate a vision of a more inclusive company proved to be a tall order.
"Our logic was: Let's find somebody that can do both," he said. "Then we were like, 'Wow, are we ever going to find somebody that can do both?'"
They found their candidate in Acon, an opera professional who has worn many hats. At Long Beach Opera, he had been an associate artistic director and impact officer, while simultaneously acting as associate artistic director on the other side of the country, with New York City's Heartbeat Opera. Acon is certified by the Society for Human Resource Management (SHRM).
The Fulbright scholar is also a co-founder of the Black Opera Alliance, an organization launched during the COVID-19 pandemic and amidst the Black Lives Matter movement to empower Black classical artists by exposing systems of racial inequality. Acon had worked with Opera Philadelphia in April 2021 as a guest facilitator, leading a discussion with staff about white supremacy in classic music.
He's also a performer, a bass-baritone who, among other credits, premiered the role of Anton McCray in the 2019 Pulitzer Prize-winning opera "Central Park Five" at Long Beach.
"He is without question one of the absolute leaders in classical music, and equity and inclusion in opera in particular," said Devan.
Acon has left Long Beach Opera, but will keep his role with Heartbeat Opera. He said he will "turn down the volume" on his other commitments to focus on Opera Philadelphia.
"I really feel the need — the eagerness even — to step into roles where I feel more empowered to make systematic change in the industry," he said. "As much as I love singing, that's just not happening. With singers, we don't have that kind of agency."
Acon has no personal connection with Philadelphia, aside from professional networking functions that have brought him here in the past. The new VP position, combining HR with EDI work, is what drew Acon to the city.
"Opera Philadelphia, I think, has done a really neat and powerful thing by combining them into one person," he said. "There are folks like me these days who are handling that disconnect, trying to come up with strategies on how we recalibrate, how we think about HR to make sure there's a clear EDI component to it."
He acknowledged that there are still "many questions to be answered around how we really make this role work authentically within the organization."
Devan said he wants to see Acon interrogate the way the operation works.
"A lot of this work is finding the right words and the right space to create safe and productive dialogue around some issues that are very difficult and that happens across our entire enterprise," he said. "Having someone of Derrell's grace and experience being with us for those dialogues will enrich them."
Acon said he will relocate to Philadelphia and begin the new job on Jan. 10.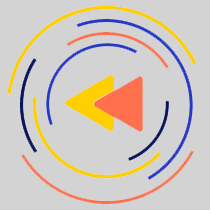 Saturdays just got more interesting.
WHYY is your source for fact-based, in-depth journalism and information. As a nonprofit organization, we rely on financial support from readers like you. Please give today.