'Obviously, we hope for peace': Philadelphia's Ukrainians watch Russia's actions anxiously
Many worry about relatives living in Ukraine, and the country from which their families emigrated.
Members of Philadelphia's Ukrainian community are increasingly fearful of a Russian invasion. President Joe Biden said late Friday that, based on U.S. intelligence, an invasion was imminent. On Saturday, Ukraine's president, Volodymyr Zelenskyy, called on Russian leader Vladimir Putin to meet with him to defuse the crisis. Zelenskyy spoke hours after separatist leaders in eastern Ukraine ordered a full military mobilization.
A 2016 Pew Charitable Trusts report put the number of people born in Ukraine and living in Philadelphia at about 6,900 people. The regional estimate was much larger, more than 60,000 people.
In interviews Saturday with WHYY News in which they declined to give their last names, many people expressed concern for relatives in Ukraine.
Stepan, 85, was shopping Saturday morning at Bell's Market, a European grocery in Northeast Philadelphia. He said his children and grandchildren living in Ukraine are worried.
Natasha Osadchaya, a Ukrainian-American who works for Bell's Market, acted as translator for Stepan. "He's just hoping that everything is going to be well," said Osadchaya. "He's saying that he feels bad for both countries' [citizens]."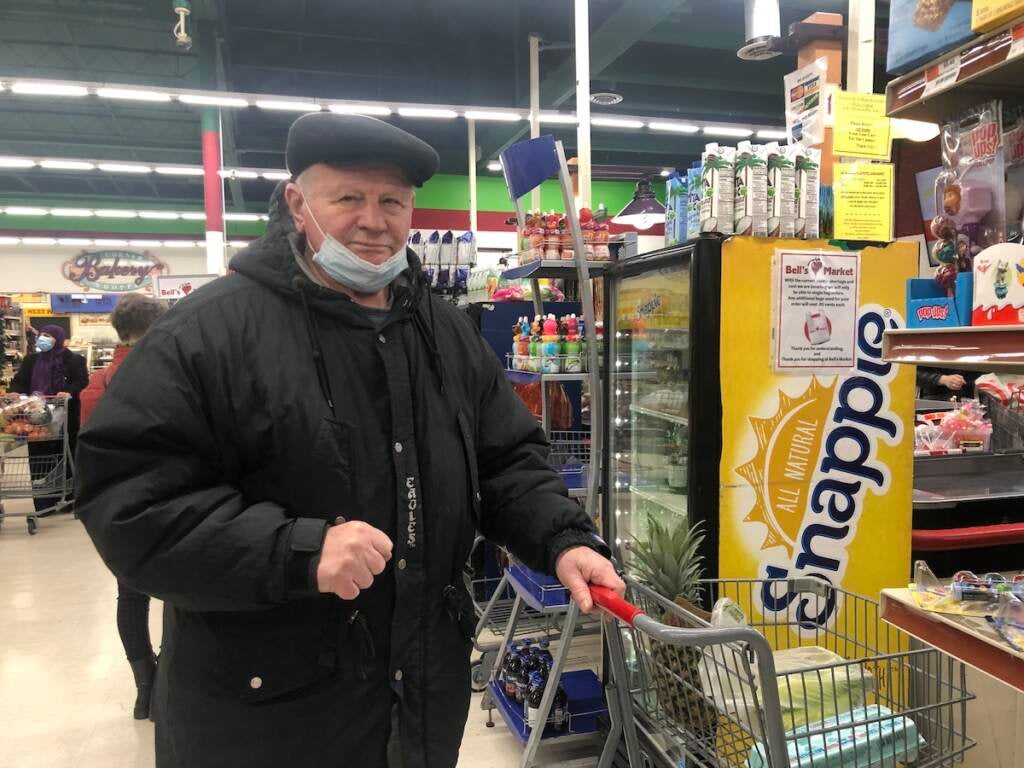 Roman, 65, a metal worker, and wife Galina, 63, emigrated from Ukraine and now live in Northeast Philly while they take care of their grandchildren.
"We are worried about what's happening in Ukraine because my wife has an older mother there and that is our birth country," Roman said as Osadchaya translated. "Galina's mother is 89 and lives in Chernobyl, Ukraine."
Roman noted that the conflict isn't new, and has been ongoing since 2014. The battle between Russian-backed separatists and Ukrainian fighters has killed 14,000 Ukrainians between 2014 and 2021, including 3,000 civilians, according to the United Nations. About 1.5 million people have been forced from their homes but remain inside the country.
"We know that Ukraine will try to protect itself," said Roman. "Whatever it needs from us to help, we will do it. Even If we have to go there, we will fly there."
A British intelligence report released in January alleged that Putin is plotting to install a pro-Russia leader in Ukraine. This week, U.S. Secretary of State Antony Blinken revealed details on Russia's plan, according to the U.S. intelligence report.
Blinken said that a "sudden, seemingly violent event" staged by Russia to justify invasion would kick it off. Blinken mentioned a "so-called terrorist bombing" inside Russia, a staged drone strike, "a fake, even a real attack … using chemical weapons."
In the event of a Russia-backed coup, President Biden has pledged to use U.S. military forces to support allies in the region.
John Rybak is Ukrainian-American, a retired veteran-turned-carpenter now living in Bridesburg. Rybak was with friends Saturday in the community park across from his church, the Philadelphia Ukrainian Catholic Cathedral of the Immaculate Conception.
Rybak said he was quite pessimistic about a Russian invasion. "Putin seems hell-bent for what he wants," Rybak said, adding that he thinks the Russian leader wants access to the Black Sea and the natural resources that Ukraine has to offer.
Rybak, who said he has family in Lviv, Ukraine, worries about the potential loss of life on both sides and the number of refugees who will flee Ukraine.
"Obviously, we hope for peace, we hope we can find a diplomatic solution, and everybody can carry on," said Rybak. "We all want to live and prosper and live life to the fullest and not have to sacrifice our family members and live in tougher times than need be."
Rev. Roman Pitula, at the Philadelphia Ukrainian Cathedral, said, "I think everyone is afraid." He has in-laws living in Ukraine.
Most of the church community has family members living in Ukraine and are first-generation immigrants, Pitula said. He said many in the community want the United States to sanction Russia now as a preventative measure.
Pitula also has concerns about Russian media portraying Ukraine as the aggressors. "We as Ukrainians are and will be a peaceful people," he said.
He pointed to a candle alongside the Ukrainian flag at the front of the church. It's a signal of hope, he said.
The candle "helps us send a prayer to God and helps us to prevent future possible invasion," said Pitula.
He believes there is still room for diplomatic resolution.
While Ukraine is nearly surrounded by Russia and Russian-back forces, Russian officials continue to say they do not intend to invade Ukraine.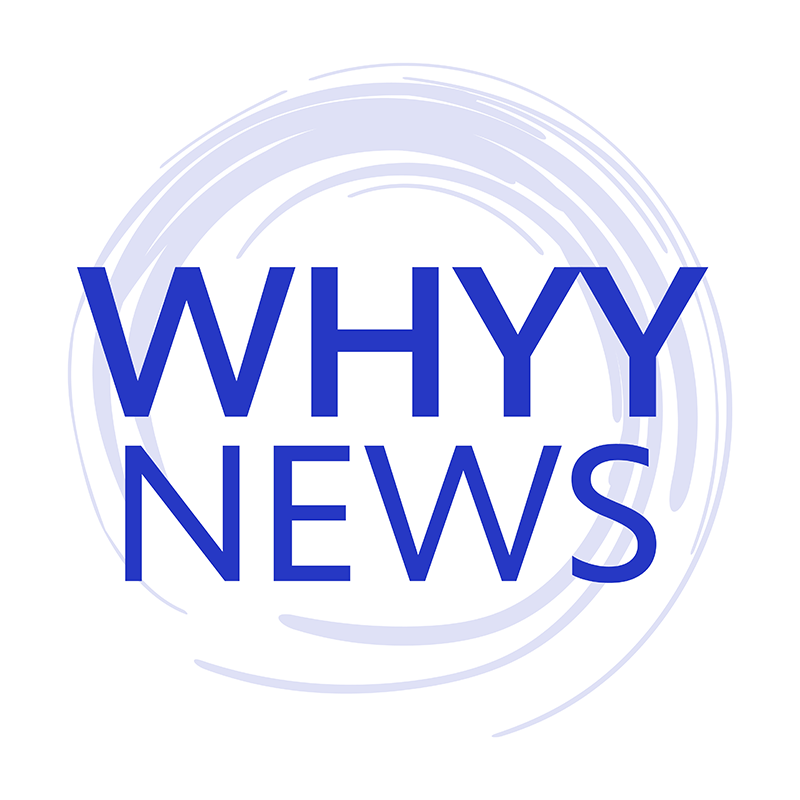 Show your support for local public media
WHYY is your source for fact-based, in-depth journalism and information. As a nonprofit organization, we rely on financial support from readers like you. Please give today.