NWS: 'Blockbuster' weekend snowstorm unlikely at Shore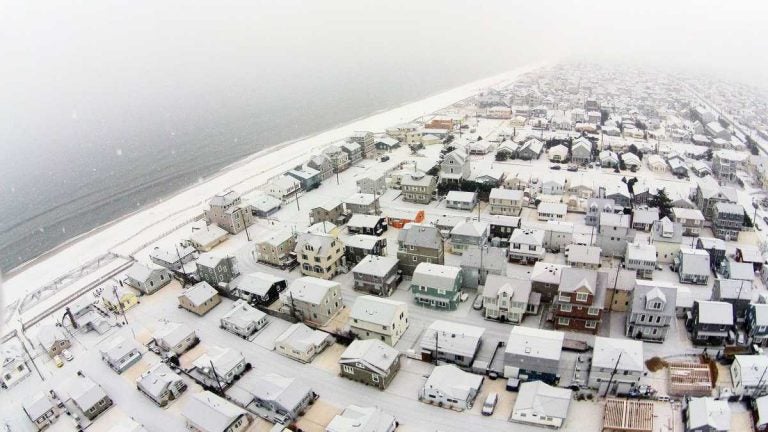 Those desperate for a major snowstorm at the Jersey Shore will likely have to remain patient, forecasters say.
After some forecasting models showed the potential for significant snowfall over the upcoming weekend, the National Weather Service says the storm "doesn't look to be blockbuster."
According to the government forecasters, a coastal low pressure will pass to the south of the region, while a high-pressure system over Canada will send cold, dry air into the region that could potentially inhibit precipitation from breaking out.
But the National Weather Service says that there "is still a potential for some accumulating snow" during Saturday night into Sunday, with the highest likelihood in "areas near and especially south of the I-95 corridor." Rain could mix in near the coast.
The forecasters caution that while forecast models are coming into better agreement, confidence "is still only in the low to moderate range" since the potential storm is days away.
For those wondering about my official Bread Milk Egg Indexfor this weekend's potential event… here it is! We are currently at a Level 1. You'll be fine with the leftover loaf. Right now it's looking like we stay AWAY from French Toast Freak-out, but could slide into L2. pic.twitter.com/dgqKRiYPDL

— NorEasterNick (@NorEasterNick) January 9, 2019
But cold air is a guarantee: NOAA is forecasting high temperatures around freezing on Friday and Saturday and in the middle 30s on Sunday.