November 20: Washington Avenue 'edge lines' | DRPA's reverse congestion charge | Income-based water billing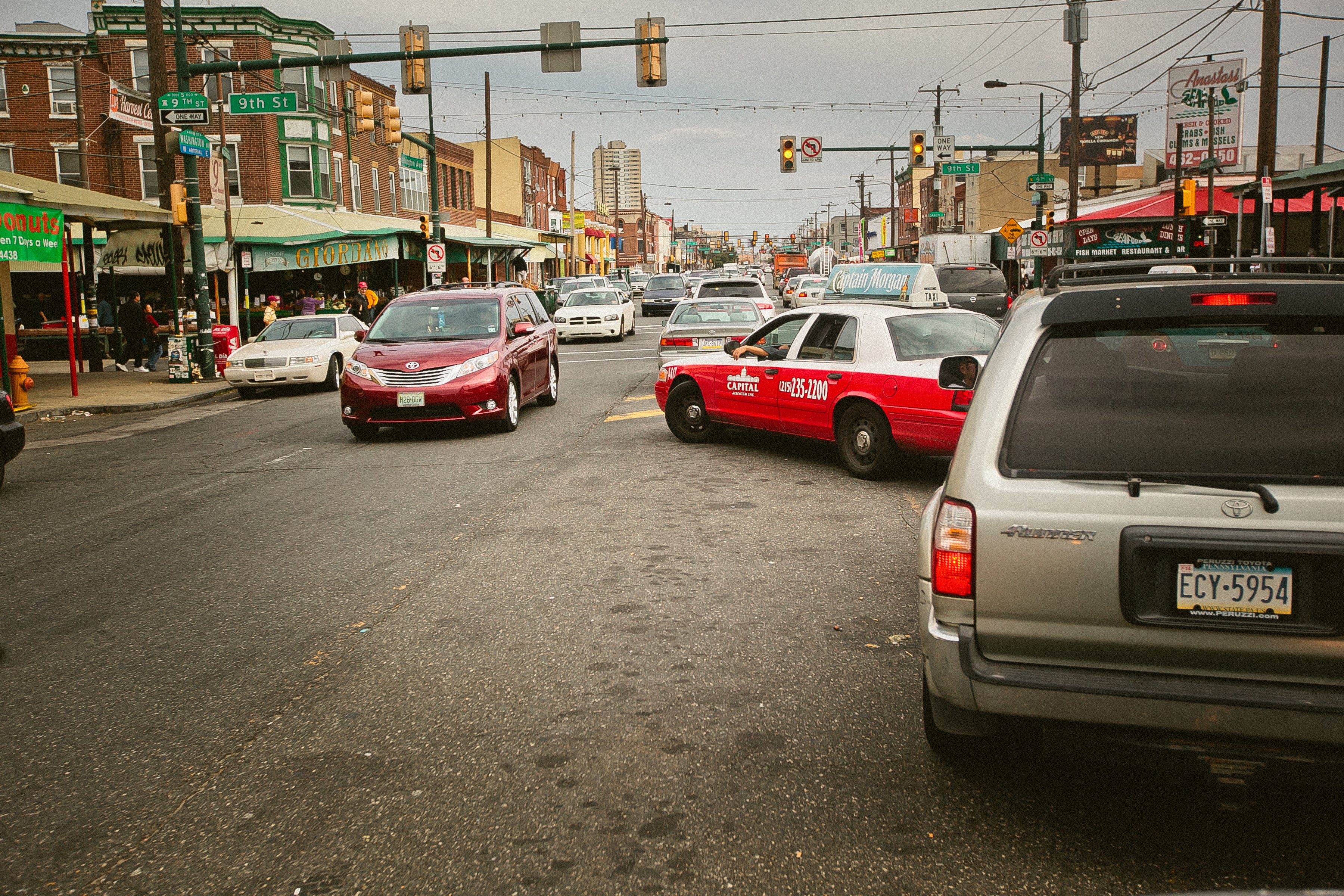 Inga Saffron laments Southern Land Co's proposed demolition of three charming Sansom Street buildings near Rittenhouse, and wonders whether Jim Kenney "will be the mayor who finally recognizes that our three-century collection of old buildings is an asset that enriches Philadelphia culturally, physically, and economically?"
Starting next month, the heaviest users of the Delaware River bridges will once again get an $18 discount on tolls each month, at a cost of around $6.4 million to the Delaware River Port Authority. Here's Jim Saksa's commentary on why this doesn't make much policy sense.
Two highway widening projects are in the news this morning, on I-83 near Harrisburg, and a segment of the Pennsylvania Turnpike near Monroeville. It's a reminder that for all the new money SEPTA received in the Act 89 transportation funding bill, highways received the lion's share, and a lot of the money is going to expanded road capacity in the name of fighting traffic congestion. California's DOT now thinks that doesn't work.
Ryan Briggs thinks Jim Kenney's Housing, Planning, and Development transition team subcommittee is thin on city planners.
A new Georgetown study finds wheelchair users are much more likely to be killed in traffic than other pedestrians, reports Linda Poon. "The findings suggest that pedestrian wheelchair users are a third more likely to be killed in a road accident than the general public is."
City Council passed a bill laying the foundation for income-based water billing and debt-forgiveness options for delinquent water bills, reports Tricia Nadolny.
Randy LoBasso looks at the changing demographics of Fishtown dive bar patrons.
The city is painting new "edge lines" on Washington Avenue, as the political gridlock over how to restripe the street continues, reports Taylor Farnsworth.