Northeast Philly kosher bakery returns to its roots in South Philly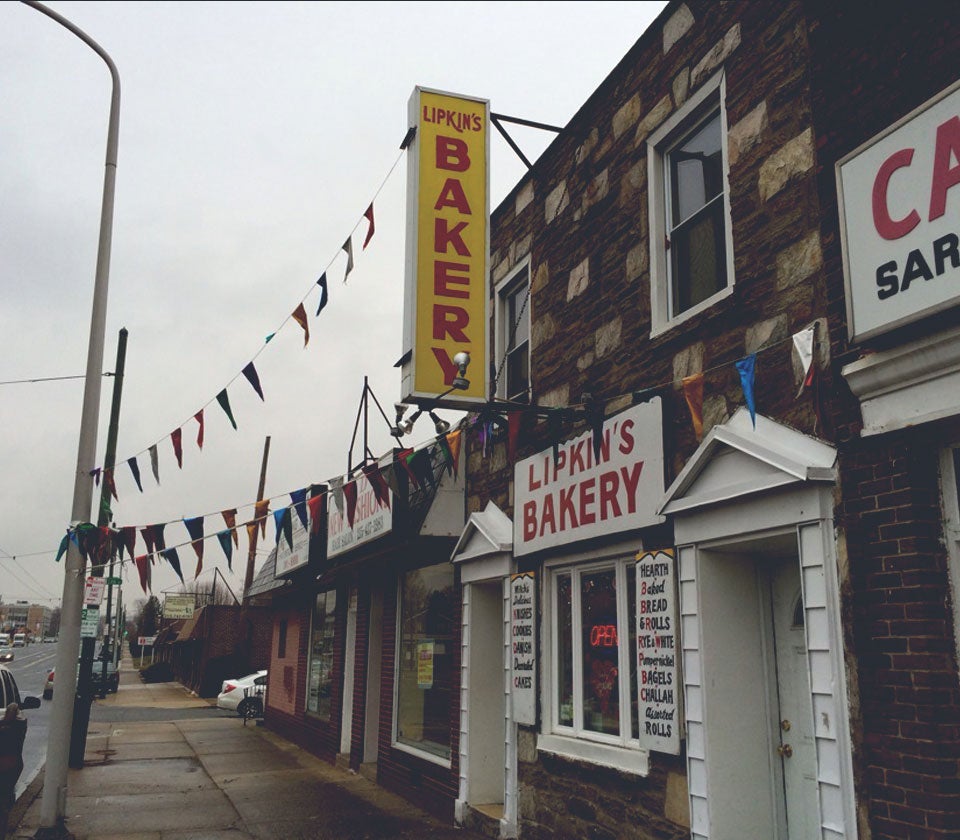 "If you see knishes anywhere in Philadelphia, they're made by us."
After more than four decades in Northeast Philly, the beloved Lipkin's Bakery returns to its original stomping grounds in South Philly, writes Sandy Smith, contributing to the Passyunk Post. The early generations of the Lipkin family started their kosher bakery at Fourth and McKean streets, before moving the operation to 8013 Castor Avenue in 1975, Smith writes. The wholesale and retail bakery became a staple in Rhawnhurst and a destination point for Philadelphians, kosher or not. In fact, over the years, the business that started with a primarily Jewish market has expanded into the mainstream market (and as far as New York).
Lipkin's remained a family business until 2016, when Steven Nawalany, a dedicated customer for more than 50 years, purchased the bakery from Mitch Lipkin. Nawalany saw an opportunity in the bakery that Lipkin humbly did not; the Lipkin family chose to locate in predominantly Jewish areas, first in South Philly and then the Northeast. "I think Mitch figured that only Jews would eat their products, so he moved it up to the Northeast, which was heavily Jewish then," Nawalany explained. However, since 1975, the knish's reach went far beyond the Jewish community. In addition to being a cultural ambassador that introduced many to their first rugelach, Lipkin's strict kosher and halal standards makes the Jewish bakery a staple for Philadelphia's Muslim community as well.
Nawalany has expanded the bakery's traditional offerings, updating the classic recipes adding "some tasteful cosmetic updates" based on customer demand: 14 varieties of knishes, 28 hamentaschen (little petit fours) flavors, and 17 types of rugelach.
Neighbors enthusiastically helped bring the new retail location to 2153 S. Hancock Street, even collecting 200 signatures in support of the zoning variance, Nawalany said. In case you were wondering, the Rhawnhurst location will continue to be home base, but baked goods will come fresh to South Philly daily. Another Jewish bakery, Essen Bakery, also recently joined the Passyunk scene.
A brewery dictated by Germantown for Germantown
In more neighborhood business news, a new Germantown brewery explores a resident-based crowdfunding model, Billy Penn's Danya Henninger reports. Crowdfunding microloans is not a new tactic for early-stage businesses, however using the model as a tool for neighborhood development through a public benefit corporation platform is relatively untested in Philly.
Husband and wife homebrewers and Attic Brewing Company cofounders Laura and Todd Lacy want neighbors to see their contribution as an ownership stake in the business as well as a secure investment in the future of Germantown. "There's so much conversation about revitalization and gentrification, and not pushing people out, but including them instead," Laura Lacy said. "This is a way to include more people."
The Lacys have a few other ideas to keep the benefits local when the brewery officially opens: unlike many other breweries that manufacture for wholesale distribution, everything that the Lacys make "will be intended to be consumed on site" Henniger writes, and take into consideration Germantown's demographics. The neighborhood in Northwest Philly is "around 70 percent African American and has a large number of older people, both demographics that traditionally haven't embraced the current craft beer trend." Accordingly, the Lacys plan on offering a cream ale, a brown ale, things other than IPAs. "We're brewing for diverse taste in beer — not just one population" Laura Lacy explained.
Beyond flavor fitting for the neighborhood, Attic has also partnered with more than a dozen local organizations. Based on neighbor's feedback thus far, the Lacys decided that Attic will have "space for live music and movies, along with a large central bar and a rollup garage door for indoor-outdoor seating during warm weather." Laura Lacy cited two recent neighborhood businesses, Uncle Bobbie's Coffee & Books and Germantown Espresso, as inspiration and neighborhood demand for places to hang out. The gap, they decided, was a large gathering place that could fit 100 people or more.
Attic will bring a 3,000-square-foot taproom and 10-barrel brewhouse to 137 Berkely Street, part of developer Ken Weinstein's plans for Wayne Junction, Henniger reports.
Death by pothole in Penn's Landing
A motorcyclist died after hitting a pothole, then a guardrail in Penn's Landing Saturday, 6ABC reports. The accident happened around 5:25 p.m. Saturday on northbound I-95 under the Ben Franklin Bridge. Authorities said that the 23-year-old victim, whose identity has not been released, was taken to the hospital and later died from severe head injuries.