Nor'easter slams N.J. with high winds, flooding, and power outages
Flash flooding, traffic accidents, and widespread power outages have already begun across New Jersey, thanks to a nor'easter pummeling the coast that prompted Governor Phil Murphy to issue a state of emergency on Monday night.
In a briefing on Tuesday morning, Murphy sidestepped questions about whether or not criticism over how the state handled last month's Hurricane Ida — one of the deadliest storms in New Jersey history — prompted the early warning.
"We do a postmortem on every storm, but every storm is unique," Murphy said, before citing three variables that make the current nor'easter different.
"This is a very long storm; unlike some of the ones that have come in and exploded, this one is a long one," he said. "Secondly, it has a lot of wind, especially, we believe, later this afternoon, early evening. And thirdly, as the National Weather Service said countless times yesterday and on calls, it has a lot of unpredictability."
Current forecasts predict heavy rains and sustained winds into the early hours of Wednesday morning. Murphy said rain totals of four-to-five inches are possible. As of Tuesday morning, most of the state had already accumulated more than an inch of rainfall. Flood warnings have so far been issued for 10 counties, which are home to two-thirds of New Jersey's total population.
"Remember, where it rains, it can flood," Murphy said. "As we learned tragically last month, floods just don't happen in low-lying or coastal areas. With a heavy downpour, any creek or stream can become a river."
725 am: Severe flash flooding is occurring in northern Monmouth County right now, specifically in the Union Beach area eastward to Middletown. Do not drive onto flooded roadways, and heed all road closures! #njwx

— NWS Mount Holly (@NWS_MountHolly) October 26, 2021
Gale-force winds and power outages
Powerful winds, ranging from 20 to 45 miles per hour, are expected to pick up late afternoon into the evening. The entire coastline, from Sandy Hook to the Delaware Bay, was under a gale warning until 2 p.m. on Wednesday.
As a result, Murphy said, "No one should be surprised if they lose power."
Roughly 3,200 outages have already been reported across the state, down from an estimated 4,000. That number is expected to rise as winds gain force.
"If you do lose power, call it in immediately to your service provider, as these calls can help pinpoint where repairs are needed and where crews should be deployed," Murphy said. "Don't assume your neighbor called in and call it in yourself."
He added that restoration could be delayed if rain conditions make it too dangerous for workers to perform repairs.
Transit and road conditions
New Jersey state troopers had already responded to 188 accidents and 81 motorist calls Tuesday morning. There have also been numerous weather-related delays on roadways, and periodic closures.
"If you're out on our roads and come across a flooded section, please just turn around," Murphy said. "Please remember the tragic lessons again learned from Ida. Flooded roads can have currents swift enough to wash your car and its passengers away."
Officials also warned against approaching downed power lines, either on foot or in their cars.
While Commissioner of New Jersey's Department of Transportation, Diane Gutierrez-Scaccetti, said road crews have already been deployed, she warned that closures could be unpredictable.
"I think the best way to characterize flooding is it can be intermittent based on the rainfall," she said. "So a road that is open now can be closed later. It can reopen and be closed again. It's a very, very dynamic situation."
Gutierrez-Scaccetti also emphasized the importance of following the speed limit to avoid hydroplaning and to protect road crews.
At present, New Jersey Transit is running according to regular train schedules, except for a partial suspension of service on the Raritan Valley line.
Bus routes in South Jersey have been unaffected, though in North Jersey they are operating according to predetermined flood routes
"We'll get through this as we do every other storm," said president of the Board of Public Utilities Joe Fiordaliso. "And I am just wishing, as I'm sure all of you are, that someday maybe we'll just have a regular rainstorm. We don't seem to get those much anymore. And that's something I think the president talked about yesterday and our governor talked about yesterday. Climate change is real. And we have to work to mitigate as much of it as we possibly can. Otherwise, we're going to be here before you more frequently than we'd like to be."
So far, the storm has not caused any delays on SEPTA in Philadelphia and the surrounding suburbs.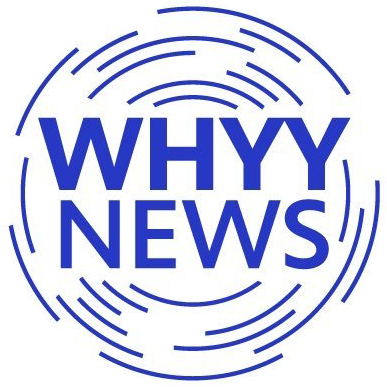 Get daily updates from WHYY News!