No more DMV! Pa. driver's license renewals to be done online
Existing photos will be used for all renewals, allowing drivers to avoid having to go to a local Division of Motor Vehicles center.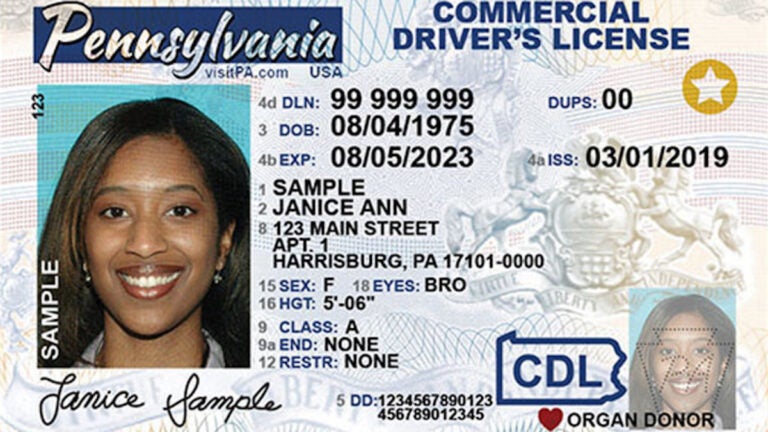 This story originally appeared on NBC10.
A welcome side effect of the coronavirus pandemic was announced Tuesday by the Pennsylvania Department of Transportation: drivers can renew their licenses online.
That means avoiding a trip to the local Division of Motor Vehicles center, one of the classic headaches of modern life.
"Using a customer's existing photo will help limit the number of people in our driver and photo license centers, and by extension, help reduce the risk of spreading COVID-19," Acting PennDOT Secretary Yassmin Gramian said in a statement. "This new process is not only a convenience, but it will help to keep our customers and staff safe."
There are a few guidelines under the new system that drivers need to know:
Non-commercial driver's licenses can be renewed online or through the mail. Those using the online option at www.dmv.pa.gov can expect their new license to arrive in the mail within 15 days.
Commercial driver's license renewals must be done through the mail.
Not everyone can avoid a trip to the DMV, as those who renewed their licenses on or before May 10, as well as non-citizens, must still go to a local DMV center. A list of the now-open centers can be found HERE.
Expiration dates on driver's licenses, photo ID cards, learner's permits and camera cards scheduled to expire from March 16, 2020 through May 31, 2020, have been extended until June 30, 2020.
REAL ID driver's licenses are not currently available, and the federal government has extended the deadline for getting a REAL ID to travel through airports to October 2021.
WHYY is your source for fact-based, in-depth journalism and information. As a nonprofit organization, we rely on financial support from readers like you. Please give today.