No human remains found at Potter's Field site, final PHA decision pending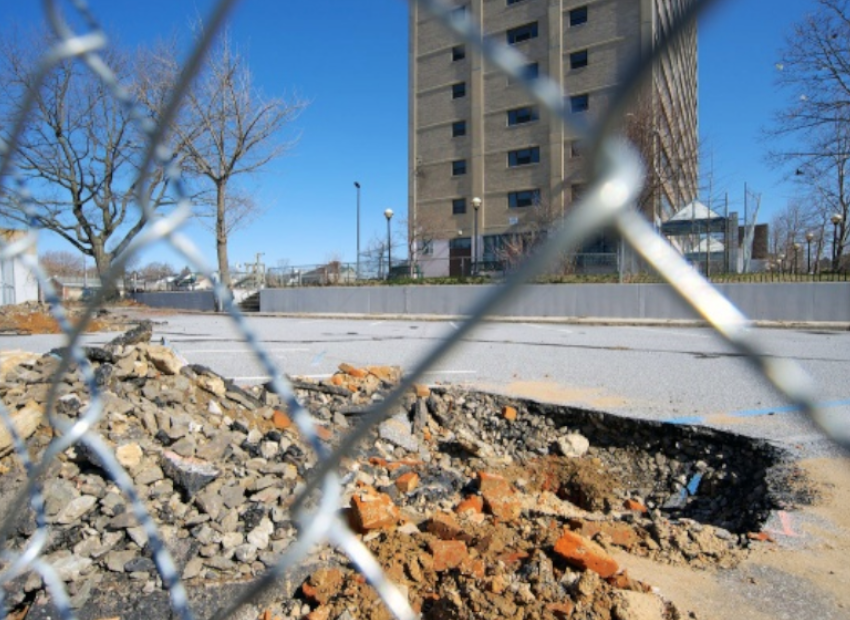 No human remains were found during an archaeological dig at the site of the Philadelphia Housing Authority's Queen Lane Apartments, where an 18th-century Potter's Field burial ground also once existed.
Hand-sifting of dirt and other material pulled from more than a dozen holes dug around the now-empty public housing tower in Germantown revealed mostly bricks, a large knot of tree roots, some old wires, pieces of beer bottle-type glass and other debris, project officials said Wednesday during a tour of the property at West Queen Lane and Pulaski Avenue.
"Historic maps indicate we're inside a three-story brick building," said Dr. Kenneth J. Basalik, principal investigative archaeologist, standing around a rectangular hole partly filled with the kind of distinctive red bricks once used in rowhouses around the city.