No billboard overhaul this spring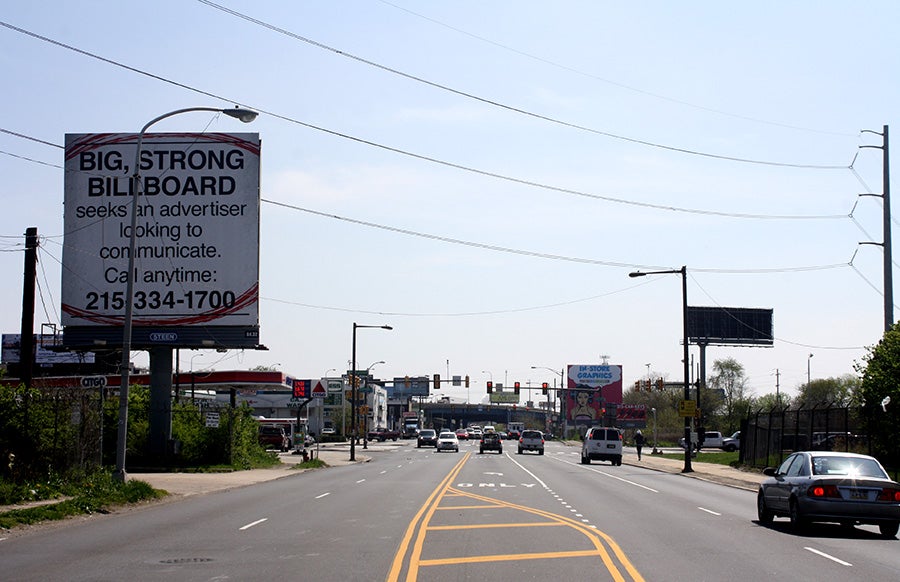 City Council voted on Thursday to suspend a bill that would have created a new set of regulations for outdoor advertising in Philadelphia.
The bill was introduced by Councilman Bobby Henon last September. It had been in the works for months prior to that, through negotiations between the Councilman's office, the Planning Commission, Scenic Philadelphia, and the billboard industry. Years prior, if you count the work that the Zoning Code Commission did to revise the zoning regulations related to outdoor signs.
Really, it has been in the works forever. The city has never had a set of billboard regulations that have been enforced by L&I and not challenged by the industry. Currently, the city and the industry are locked in a settlement agreement reached after the industry sued to block the city's last attempt to create billboard regulations, in 2006. That settlement agreement expires this summer.
Councilman Henon was not available after Thursday's Council meeting to comment on why the most recent billboard bill won't move forward. A spokeswoman for his office said they "plan to try again" next fall.
WHYY is your source for fact-based, in-depth journalism and information. As a nonprofit organization, we rely on financial support from readers like you. Please give today.