N.J. grants $22M to improve stormwater management in 2 coastal communities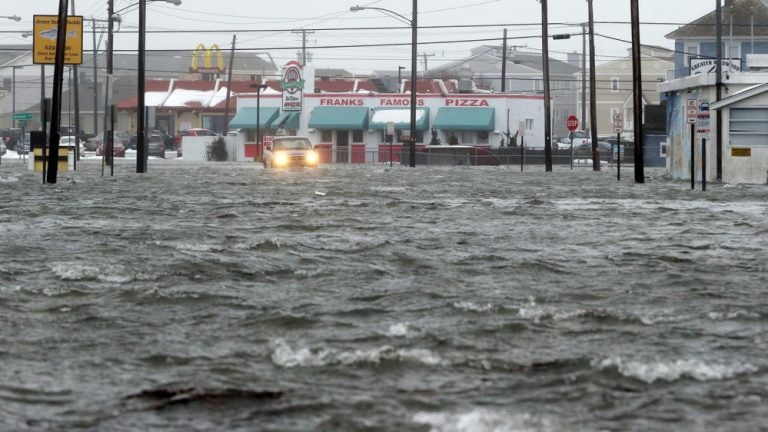 Two Cape May County communities will receive about $22 million in grants to improvement resiliency against coastal flooding and storms, the state announced.
The grants will allow Wildwood and North Wildwood to fund infrastructure that will collect and divert stormwater from vulnerable areas, according to a release from the New Jersey Department of Environmental Protection.
From the release:
Wildwood will receive $12.32 million for stormwater improvement projects along Pacific Avenue that will redirect stormwater from five beach outfalls to one outfall that will extend 300 feet from the shoreline. A pump station will be built on Leaming Avenue near the Boardwalk. Pacific Avenue runs through the heart of Wildwood, from its southern border with Wildwood Crest to its northern border with North Wildwood.
North Wildwood will receive $9.93 million for stormwater improvements in the area of Hereford Inlet, replacing a severely undersized system with a new gravity collection system and pump station. The project will mitigate against flooding in the area of West Angelsea Drive, a coastal evacuation route for the barrier island.
"The Christie Administration remains committed to stronger and safer coastal communities through a wide range of strategies that include construction of robust beach and dune systems, measures to protect critical water and wastewater infrastructure, innovative strategies to restore degraded salt marshes to absorb storm surge, and financial and technical resources to improve stormwater infrastructure," DEP Commissioner Bob Martin said.
But New Jersey Sierra Club Director Jeff Tittel says the project won't be successful unless the state takes sea level rise and climate change into account.
"The Christie Administration giving out these grants are just part of the failed policies of the past that actually have made things worse and given people a sense of false hope," he said. "We are concerned that these stormwater projects will fail by causing more flooding and pollution in other areas like what happened with the Barnegat Bay."
Tittel added that Christie "believes climate change isn't a crisis, but he has actually caused the crisis at the Jersey Shore."
The grant program is funded by the U.S. Department of Housing and Urban Development Community Development Block Grant Disaster Recovery program.