Nine months after defeat, Del. GOP candidate relaunches campaign for U.S. House
Republican Lee Murphy hopes the third time's the charm for his campaign for Delaware's lone seat in the House of Representatives.
Less than a year ago, Lee Murphy lost his bid to unseat U.S. Rep. Lisa Blunt Rochester. He also ran for the seat in 2018, losing the Republican primary to wildcard candidate Scott Walker.
Now, Murphy is heading back out on the campaign trail, hoping an early start to the 2022 midterm race will end with a different result.
"I feel we had a very successful campaign," Murphy said of his 2020 defeat.
Blunt Rochester easily won a third term in office last year with 57% of the vote, gaining nearly 85,000 more votes than Murphy.
He said a number of factors resulted in his loss, including pandemic restrictions that severely limited in-person campaigning. The fact that a Delaware Democrat was leading the national ticket likely didn't help either.
"We had COVID, we had mail-in ballots. We had Joe Biden at the top of the ticket," he said.
Murphy collected slightly more in-person votes, with 162,250 machine votes to Blunt Rochester's 158,740. But the Democratic incumbent dominated the vote-by-mail tally, taking in 122,642 absentee votes compared to Murphy's 34,142.
While not directly questioning the legitimacy of the mail-in votes in his race last year, Murphy said he heard from supporters who were mailed extra ballots.
"I believe in people going to the polls, voter I.D. and … going forward, we need to ensure the security of our elections," he said.
The Delaware Republican Party may also have played a role in Murphy's lopsided loss in mail-in votes compared to in-person votes.
In June, the state GOP sued to have the vote-by-mail process declared unconstitutional. That lawsuit was rejected in late September, but the local suit and comments from then-President Donald Trump questioning the legitimacy of mail-in voting may have made GOP voters reluctant to use the system. Just 23% of Republican voters mailed in their votes for the September primary, compared to 52% of Democrats who voted by mail in the primary.
The fact that the state's 355,000 registered Democrats outnumber the 208,000 Republicans was also likely a factor in Murphy's loss. Democrats account for 47% of all registered voters, while Republicans make up just 27% of possible voters.
Murphy said he hopes to get more Republicans out to the polls and convince some of those registered Democrats to vote for him.
"In 2020, we had 28% of Republicans who did not vote. We are going to identify those people and get them to vote for Lee Murphy in 2022," he said. "We also have a strategy to have independents vote for us. And as you know, there are many dissatisfied Democrats that I meet every day that really are looking for an alternative."
Murphy blamed both Blunt Rochester and President Biden for the chaos in Afghanistan as American troops leave the country after 20 years.
"Thanks to Joe Biden and our current congresswoman and the progressives in Washington, we're witnessing what's going on in Afghanistan right now. We cannot protect our country abroad. That's obvious right now," he said, speaking before Thursday's bombing attack that killed U.S. service members.
In his first bid for the House seat, Murphy lost the 2018 GOP primary to highly unconventional candidate Scott Walker, whose primary campaign strategy involved nailing hand-painted signs bearing his last name to trees alongside highways throughout the state.
Prior to that, Murphy's claim to fame was a guest appearance on the Netflix program "House of Cards," in which he portrayed the U.S. secretary of defense alongside Kevin Spacey. Murphy retired from Amtrak after a 35-year career working as a conductor and in management.
He hopes starting this campaign more than a year before the vote will result in a different tally in November 2022.
"We have got an early start because of the importance of this election, and we're building on our successes in 2020," Murphy said.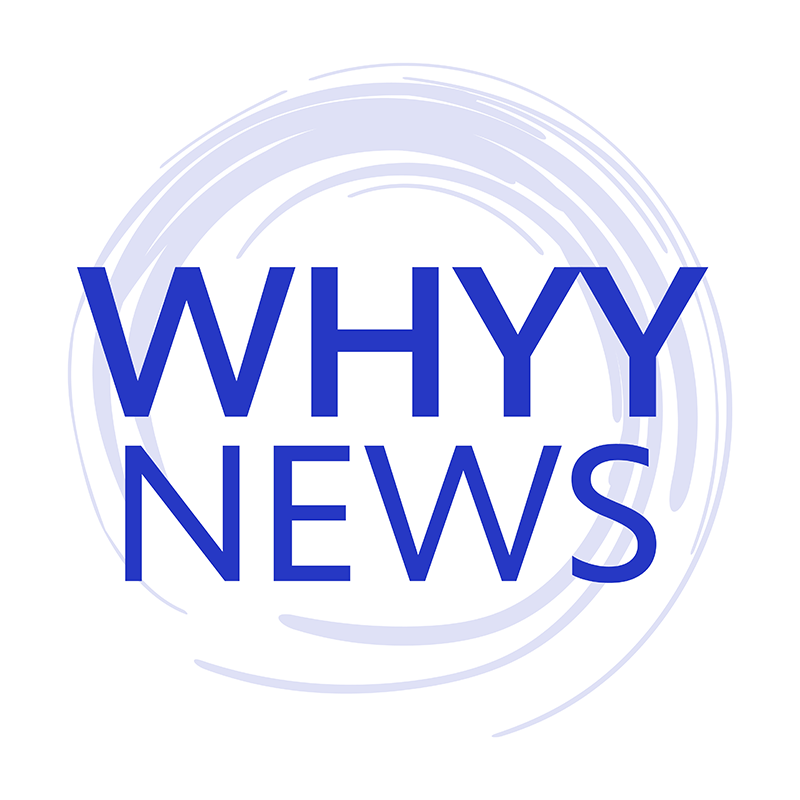 Get daily updates from WHYY News!
WHYY is your source for fact-based, in-depth journalism and information. As a nonprofit organization, we rely on financial support from readers like you. Please give today.