New study looks at medication assisted drug treatment after Medicaid expansion
Even as more people get treatment overall, people with criminal justice involvement still remain less likely to get medication for opioid use disorder.
New research from the University of Pennsylvania finds that under Medicaid expansion, the criminal justice system referred far more people to medically assisted treatment for opioid use disorder, more than doubling the rates of referrals nationwide.
But even as more people get treatment overall, people with criminal justice involvement still remain less likely to get medication for opioid use disorder.
The Penn study looked at people who are "justice-involved" —  on parole or probation, in drug court, or referred to treatment through a police diversion program or by a judge.
"We know that people with addiction and with opioid use disorder are disproportionately represented in the criminal justice population, we know that they are at high risk of death in the immediate period after their release, and we know that there are medications that help people," said Dr. Utsha Khatri, one of the co-authors of the study and an emergency room physician and researcher at the University of Pennsylvania. "And so the question here was really what was the effect of Medicaid expansion? Did it make any dent in this problem?"
Nationwide, about half of all people with opioid use disorder say they've had some contact with the criminal justice system.
In 2016, a group of researchers studying people released from prison in Washington state found that in the two weeks after leaving prison those individuals were 12.7 times more likely to die than someone who had not been incarcerated. Drug overdose was the leading cause of death. Another study in North Carolina found that people who had been released were 40 times more likely to die of an opioid overdose in the two weeks after their release.
Khatri and her co-authors wanted to know if better access to insurance would improve access to treatment. Over the course of their study, which looked at admissions to treatment facilities from 2008 to 2017, more people in general were referred to medicine for opioid use disorder. The researchers compared states that chose to expand Medicaid coverage with those that did not, and looked at the outcomes of more than 3 million people.
"We found that in the states that expanded Medicaid, the use of medications for opioid use disorder went up," said Dr. Tyler Winkelman, a physician-researcher at Hennepin Healthcare in Minneapolis and a co-author of the study. In 2013, under the Affordable Care Act, Medicaid expanded to cover more people. In states that expanded Medicaid, the percentage of people being referred by the criminal justice system went from 6.3% before expansion to 16.5% after. In states that did not expand coverage, referrals stayed fairly constant.
Since 2015, the number of total Medicaid recipients getting medication assisted treatment in Pennsylvania has steadily risen, from 97,381 in 2015 to 159,615 in 2019. The use of medication in treatment has been on the rise in Pennsylvania. In 2005, only 1.15% of people being referred through probation or parole got medication for opioid use disorder. By 2018, that had risen to 14.38%. In the state as a whole, of the 800-plus drug and alcohol treatment providers, about half offer medication assisted treatment.
"As of today, there are 399 licensed drug and alcohol treatment providers in Pennsylvania that offer medication assisted treatment," said a spokesperson for the state Department of Drug and Alcohol Programs.
Khatri noted that "expanding Medicaid alone is not going to close this gap between people who are involved in criminal justice agencies and those who are not." Treatment rates for people who are "justice-involved" are still below average, and those individuals are less likely to be referred to treatment, compared to someone outside the criminal justice system. Researchers say that must change.
"Not offering medications for opioid use disorder is like not prescribing insulin for diabetes — it is a critical component of treatment for opioid use disorder," said Winkelman.
Insurance is just part of the story
Medicaid's willingness to pay for medication for opioid use disorder might be a factor in increased coverage, according to Winkelman. But the reasons why Medicaid expansion led to more treatment are less clear. Medicaid covers medication for opioid use disorder as well as additional counseling or therapies that go along with the treatment. According to Khatri, before  Medicaid expansion, if you were referred to and didn't have insurance, your options were limited to either paying out of pocket or possibly being denied treatment.
For someone with criminal justice involvement, the road to getting treatment can be long and winding. In addition to insurance, people who are justice-involved need to get a referral to a facility that both offers medication assisted treatment and is accessible to them.
Expanded coverage doesn't mean that people are automatically enrolled, or re-enrolled. Especially for people who have recently been released, health care might not be their first priority.
"There are a lot of roadblocks to maintaining health insurance coverage for people who spend time in jails and prisons," said Winkelman. Depending on where you live, if you've been incarcerated, you might have kept your Medicaid, or you might need to reapply.
Some states, like Massachusetts, try to enroll people who are incarcerated in Medicaid up to six months before they are released. In Philadelphia, the Department of Prisons offers a "warm handoff" connecting people to outpatient treatment programs when they are released. According to Khatri, the department also tries, when possible, to make sure people who are released have Medicaid coverage.
Then comes the referral. Getting referred for treatment can mean a lot of things, and not all treatment is medically assisted. Twelve-step programs similar to Alcoholics Anonymous or abstinence-only programs are other options.
"There is … a preference among certain people and certain groups of people for abstinence-based programs, programs that prioritize counseling and therapy and more psychosocial components to recovery than the medications," said Khatri. She attributed that to an information gap, because medication assisted treatment is widely considered to be the gold standard for opioid use disorder treatment. But that doesn't mean it is always the first choice.
Once you're insured and get the referral you need, you still need to actually get treatment. That can be more complicated than it sounds.
"You can give the person access, the person can be lucky enough to be referred to a program where they accept and approve of medications for opioid use disorder, but the provider might just not be there to prescribe these medications," said Khatri. Treatment centers aren't uniformly distributed, and some places have fewer options than others.
"Especially your more rural counties, you're going to have fewer options available just for treatment in general," said Angela Sobol Lowry, Problem Solving Courts administrator of the Pennsylvania Judicial Center. Treatment might mean being referred out to another county with different resources.
Every Pennsylvania court is different
In Pennsylvania, drug treatment courts are run at the local level, but they fall under the umbrella of the Pennsylvania Judicial Center, the administrative center for the state's judicial system. According to Sobol Lowry, all Pennsylvania drug courts should offer medication assisted treatment. But that doesn't mean every case will get referred to MAT. Individual decisions are made on a local level with the help of a clinical assessment, she said.
Coverage will not be the same across the state. "We have really good courts, and then you have some courts that could use a little bit of work," said Sobol Lowry. Although all the courts operate from the same basic model, they are all unique, she said, noting, "If you've seen one treatment court, you've seen one treatment court."
"Every program operates differently," said Paul Polensky, Specialty Court coordinator
for Cumberland County Criminal Justice Services, "They have different eligibility requirements, and they have a different target population that they're looking for." Cumberland County is a "MAT friendly court," Polensky said, but he acknowledged general acceptance of MAT was a process.
"We pride ourselves on doing things that are evidence-based," he said. "It was a long, long evolution for us … probably for the first five, six, seven years we did not accept any sort of MAT, and some of that had to do with treatment providers."
In Luzerne County, said Danielle Goldowski, the treatment court coordinator and Specialty Court liaison, about half of their clients come to treatment court already in medication assisted treatment. But she said she has seen a change in attitudes to medication use for opioid use disorders.
"Maybe five or six years ago, if someone was on MAT, they would have to have been off MAT by the time they graduated," she said. "Now, if they're on MAT and they are following doctor's orders, they graduate being on MAT."
Most clients come into Luzerne County's drug court with insurance already, Goldowski said, and many of them are on Medicaid. As part of the treatment plan, people in drug court are required to get jobs, she said, and so at that point, many transfer off Medicaid.
The county drug courts are very aware how different they all are. "We're fairly blessed that we have a pretty good abundance of treatment providers, and there are counties that aren't," said Polensky. "That may color how they approach MAT."
There can also be a stigma against MAT. Both Khatri and Winkelman cited a lack of education and understanding around MAT, both from patients but also providers and policymakers.
"There's still this huge dissemination gap, where what we know within medicine and health care is not being disseminated into non-health care settings," said Khatri.
Solving that problem is not necessarily a clear-cut thing. Winkelman suggested mandating that medication is offered for opioid use disorder treatment or ensuring that people who are justice-involved have access to MAT as an option if they're referred for treatment. He also mentioned expanding the number of providers that can provide MAT.
Both Khatri and Sobol Lowry called for more collaboration.
"We really have to work more closely and think kind of collaboratively, as health care providers and criminal justice agencies, on how we can increase the use of life-saving, evidence-based effective medications," said Khatri.
For her part, Sobol Lowry would like to see more communication between the branches of government, "I think that we're all working towards a common goal. But we're not working together," she said. Although Medicaid expansion clearly is a step in the right direction, it doesn't level the playing field.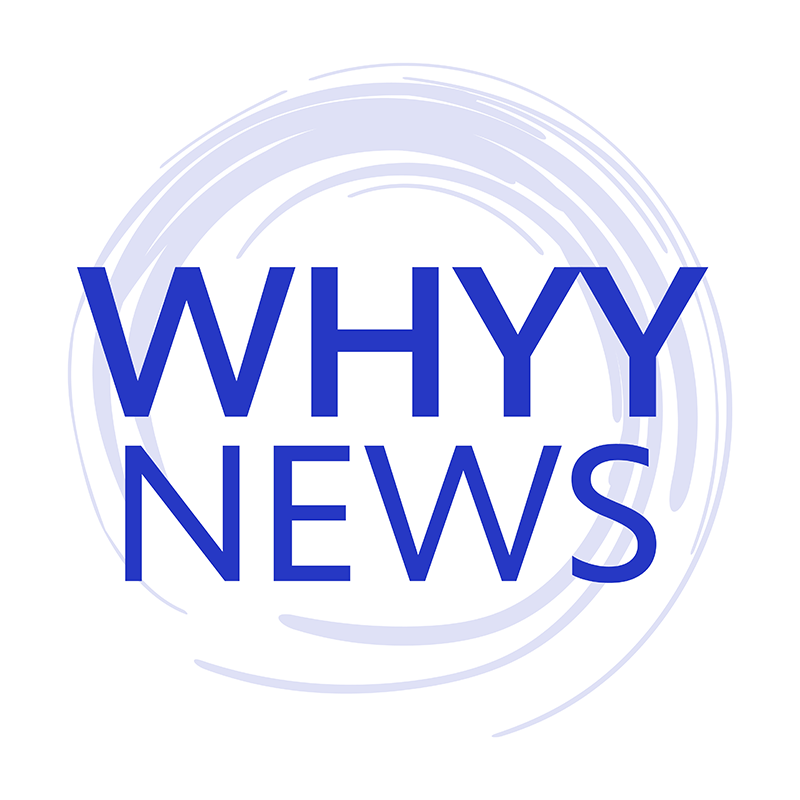 Get daily updates from WHYY News!
WHYY is your source for fact-based, in-depth journalism and information. As a nonprofit organization, we rely on financial support from readers like you. Please give today.