New legislation would reauthorize funding strategy for Delaware River Basin
U.S. Sen. Tom Carper wants to reauthorize the Delaware River Basin Conservation Act, and provide more funding for groups working to improve the watershed.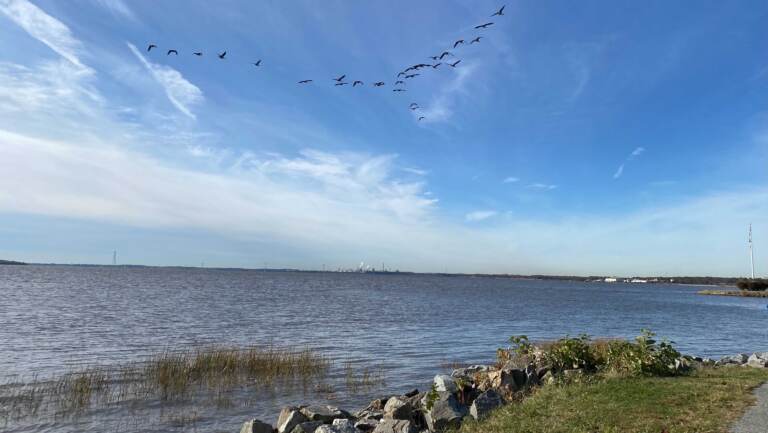 Removing dams to allow for migratory fish passages, and restoring wetlands that provide habitat for threatened species are among the kinds of projects along the watershed that have been supported by the Delaware River Basin Conservation Act.
Since 2016, the Act has provided funding for such projects that improve water quality, and restore and protect habitat for wildlife along the Delaware River Basin.
U.S. Sen. Tom Carper of Delaware wants to reauthorize the Act through 2030 — and offer more financial support for communities with fewer resources.
Currently, all funding recipients must match the federal dollars provided through the Act. The Delaware Watershed Conservation Fund, supported by the Act, has awarded $26.6 million to 123 projects to date. Grantees have matched that investment by a ratio of near 2-to-1. That's a conservation impact of $72.6 million.
Carper's legislation would provide more help for small, rural, and disadvantaged communities, who would only have to raise 10% of the funding.
"The Delaware River provides drinking water for over 13 million people, and provides habitat for hundreds of different birds, migratory birds and hundreds of other species of animals," Carper said. "People from all over the East Coast go hiking, they can go camping, or fishing, they can just enjoy the beauty, they can go birding. And what we sought to do in this collaboration … is make sure that this gift God has given us is preserved for all time."
Emily Knearl of the Nature Conservancy's Delaware/Pennsylvania chapter, said reauthorizing the act is a crucial investment. The Delaware River watershed, which stretches from the Catskills to southern Delaware, contributes $25 billion a year in economic activity from recreation, water quality, water supply, hunting and fishing, ecotourism, forest, agriculture, open space, potential Marcellus Shale natural gas, and port benefits.
"Coupled with other clean water funding, it's investments such as these that improve the quality of our water, that improve our waterways, that improve coastal resilience, that even help build stronger habitats that make these waters a better place to live, fish, swim and even drink," she said.
"What people don't realize … is our lives are touched every single day by watersheds and by basins in the sense that it is the water that comes out of your tap," Knearl added. "If you or your family loves to fish, it is the fish that can come off your fishing pole. It is what you can use to water your lawn. What your kids can swim in … it can be the stream that your family plays in … It could be the beach that you spend time on."
Kelly Knutson, director of the Coalition for the River Watershed, said reauthorization would help aid in the fight against climate change, reduce harmful waste and prevent chemicals, including PFAS, from entering drinking water.
"You have everything from sediment and erosion going into the ecosystem, you have harmful chemicals being discharged into our water, as are man-made chemicals like PFAS being found in the waters," he said. "So by doing on-the-ground restoration projects, we're helping to remedy and provide a more resilient ecosystem and solution to some of the issues that we're facing."
WHYY is your source for fact-based, in-depth journalism and information. As a nonprofit organization, we rely on financial support from readers like you. Please give today.