New Jersey's governor to veto 5-cent fee on single-use grocery bags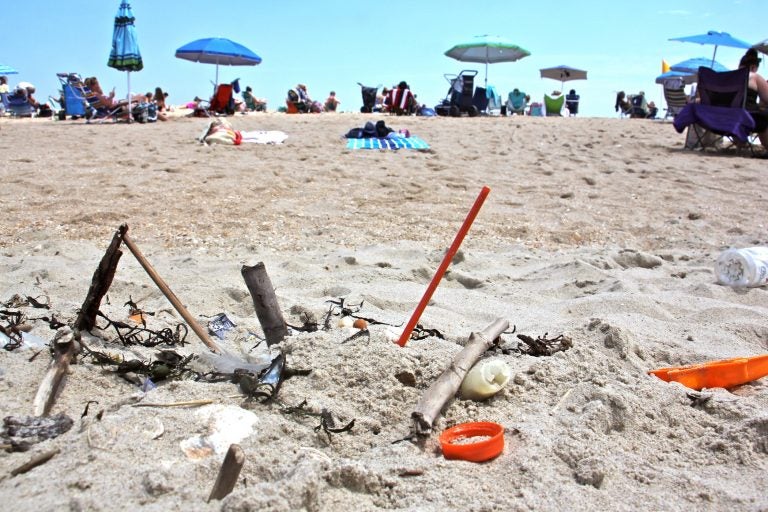 New Jersey Gov. Phil Murphy is expected to veto legislation next week that would impose a 5-cent fee on single-use plastic and paper bags.
Senate Environment Committee chairman Bob Smith got applause from environmental group leaders when he announced the upcoming veto at a legislative hearing in Toms River on Thursday to examine how to reduce plastic waste.
Doug O'Malley, the director of Environment New Jersey, said the bag fee bill would have prevented towns that haven't already banned plastic bags from enacting a local prohibition.
"The governor is making the exact right call to ensure that we're moving forward for the solution that will ultimately work, which is banning plastic bags," O'Malley said. "There's been a race to the top from towns across the state to ban bags over the last two months because they were worried they were going to get preempted."
But Kelly Mooij with the New Jersey Audubon Society is disappointed that the governor will veto the bag fee bill.
"A conditional veto could have fixed a number of the problems with the legislation. The thing is a fee does work," she said. "We've seen this in a lot of other countries and a lot of other states. And within six months, we could have seen a 75 percent reduction on plastics getting into the stream."
Frank Brill with the New Jersey Recyclers Association said it would be better to ban plastic bags. They cause problems for recyclers, he said, because they get into the conveyor belts when recyclable materials are separated.
"It's costing 30-to-40-thousand dollars for the average facility to remove it every single day. It takes a couple of hours for a team of men to go in and pull the plastic bags out of the conveyor belts. It's just a nightmare," said Brill.
Sen. Smith hopes the legislature acts this fall on another bill that would ban plastic bags, straws, and Styrofoam food containers.
"In all the places where they have the bag fee, you're only getting 18 percent recycling. And that stuff is still going into the environment," he said. "It's still going into our bodies and the bodies of fish and it's now being found in fresh water."