As food costs rise, one New Jersey soup kitchen provides Thanksgiving help
The Trenton Area Soup Kitchen opened its doors to anyone in need of a Thanksgiving lunch. Administrators say demand for food has been up for the last two months.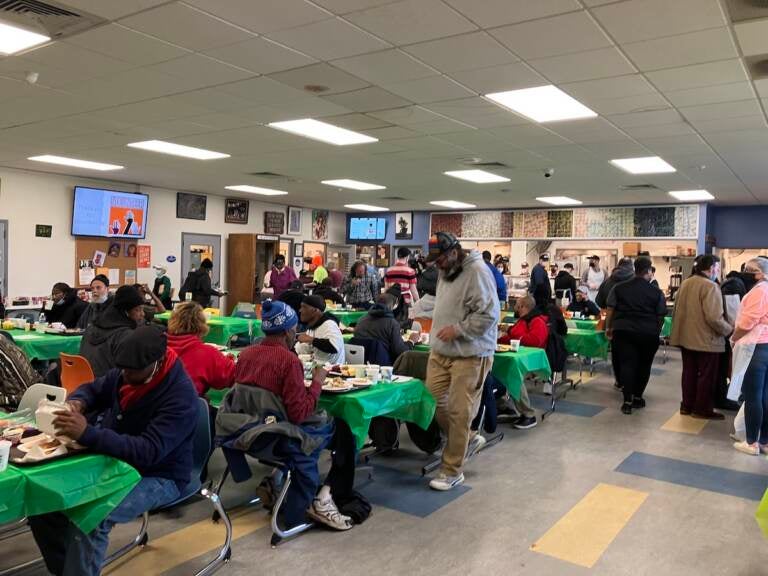 The Trenton Area Soup Kitchen's dining room was full and bustling on Thanksgiving morning, as dozens of people filed in to receive trays of turkey, stuffing, green beans, cornbread, soup, and pumpkin pie.
John Yeager, 63, says the extra meals help make his fixed income go a little further.
"Sometimes I don't have the money to afford certain things," he said. "I'm grateful that I made it another year."
The social service organization has been around since 1982, and the Thanksgiving meal is a tradition. Yaeger is a regular there, like many of the Thanksgiving diners. They come during the week to take classes or get assistance with job applications and other tasks.
James Hoyt says the soup kitchen helped him get his life back on track after years of struggling with addiction and homelessness.
"Now I have all my credentials back, I have health care, I'm taking care of myself," he said. "Every time I come in this place I'm like, 'God bless, it's here'."
On Thanksgiving morning, he ate lunch with two other guests. They all play together in the soup kitchen's music program, under the group name "Funktastics."
"We've played live many times," said guitarist Bruce Edwards, referencing shows at the local library and park. "And we've always gotten good responses."
Food banks saw a massive influx in demand at the start of the COVID-19 pandemic, and they're bracing for yet another surge as rising inflation causes more and more of a strain.
"Medication, lights for those that do have housing, that's all going up," said Trenton Area Soup Kitchen associate executive director Paul Jensen. "Any way they can save on food, that's why they come down here."
The kitchen serves meals to New Jerseyans in need six days a week — in Trenton and at 33 sites across the area. There is a coat rack outside, and a community garden next door.
Yvonne DeCarolis, a Plainsboro resident who has been volunteering there for decades, said she's fueled by the opportunity to help others.
"It overflows my heart to see people come together to help one another," she said. "We have too much divisiveness in the world, and more people need to come out and give back and connect."
This is also the second year of the kitchen's "Thanksgiving at Home" program, which delivers Thanksgiving ingredients to about 300 families with support from Amazon and the Geltzer Family Foundation.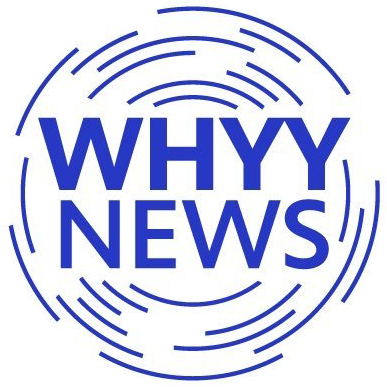 Get daily updates from WHYY News!
WHYY is your source for fact-based, in-depth journalism and information. As a nonprofit organization, we rely on financial support from readers like you. Please give today.