New historic districts proposed for 3 Philly neighborhoods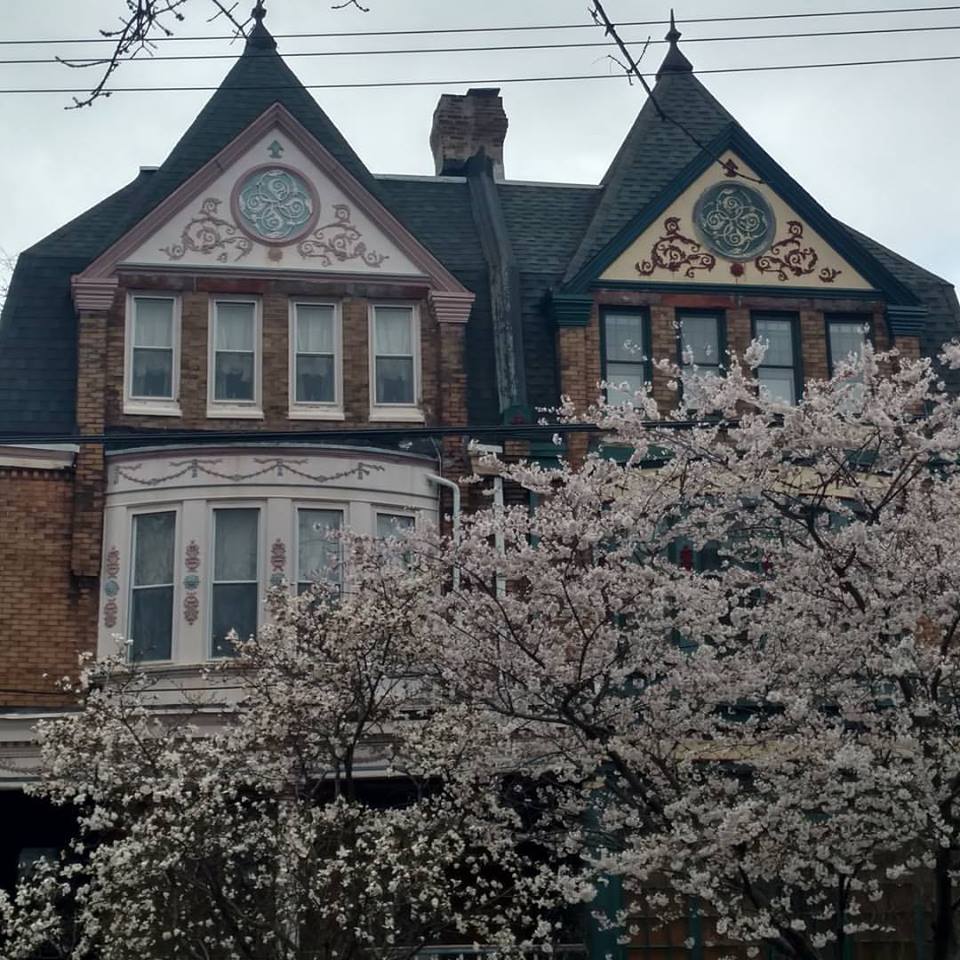 After years of only protecting individual properties from demolition, the Philadelphia Historical Commission recently unveiled three new proposed historic districts. If they are approved at the June meeting, the commission could add more new buildings to the local register in one day than they usually manage in an entire calendar year.
The new districts would cover eight properties around the Wayne Junction train station, eight properties in the Satterlee Heights section of the Spruce Hill neighborhood, and 22 properties on the Lutheran Theological Seminary grounds in Mt. Airy.
With the exception of one eight property district adopted last year, also in Spruce Hill, these nominations mark the first substantial return to district protections since 2010.
"I'm delighted that anything is happening with districts at all at this point," says Aaron Wunsch, assistant professor of preservation at the University of Pennsylvania. "It's been so long, and they are so overdue, that I'm reluctant to say anything critical."
As property levels rise, political opposition to district proposals emerged as well, with Councilmember Jannie Blackwell going so far as threatening to de-fund the Historical Commission in the mid-2000s.
City Council's pushback against historic districts stemmed from several expansive proposals, covering hundreds of properties, including Washington Square West (which would have protected Jewelers' Row), Penn Knox in Germantown, Spruce Hill in Blackwell's district, and Overbrook Farms in far-flung West Philadelphia.
When the commission announced at the end of last year that they would begin considering historic districts again, observers speculated that the municipal body would probably focus on smaller—and therefore probably less politically controversial—proposals first. The three pending districts seem to confirm those predictions.
"I'm concerned that they are much less ambitious and by adopting these plans they have effectively marked an abandonment of the larger district model," says Wunsch.
The commission has long attributed their inaction on district nominations to understaffing, noting that their workers are often absorbed by reviewing minor alterations (like the addition of roof decks) to buildings in existing historic districts such as the enormous Rittenhouse-Fitler district.
But last year the Kenney administration secured funds to hire two new planners for the department, the first staff increase since 1988.
As a result, the commission announced a new focus on districts at the end of last year. Executive director Jon Farnham even circulated a list at the December commission meeting of twelve possible districts in various stages of consideration. (These included everything from a nomination submitted in 2009 to protect SEPTA's old cast iron subway entrances to the 1,640 property Washington Square West district.)
After years of delay, preservatonists are anxious for results.
"To what extent will actual risk be a factor in their decisions of what order to pursue these things," asks Wunsch. "Jewelers Row was nominated over a year ago and I haven't seen any indication of movement on that."
The spokesperson for the Historical Commision, Paul Chrystie, says the three small districts to be considered in June are just the beginning. He says the Overbrook Farms nomination is expected to come before the commission in late 2018. He also expects a proposal for Ridge Avenue will be considered before the demolition moratorium on that northwest roadway ends in December.
"There is not yet a timetable for [Washington Square West] as the Commission has not yet consulted with the community, although it has plans to do so," writes Chrystie. "Finally, Jeweler's Row is moving through the process and will likely come before the Commission late this year or early 2019."
But Chrystie says there is no active nomination for Spruce Hill, which is home to the largest collection of extant Victorian townhomes in America.
Because of Spruce Hill's proximity to the University of Pennsylvania, there is intense housing pressure on the neighborhood. The community association recently got the neighborhood downzoned to disincentivize multi-family student housing, and demolition of the old Victorian townhomes, as a backdoor preservation tactic.
"There is no active nomination for Spruce Hill of the size put forth 20 years ago, but smaller pieces of the neighborhood are being worked on," writes Chrystie.
WHYY is your source for fact-based, in-depth journalism and information. As a nonprofit organization, we rely on financial support from readers like you. Please give today.