New Delaware law guarantees expungement for one pot conviction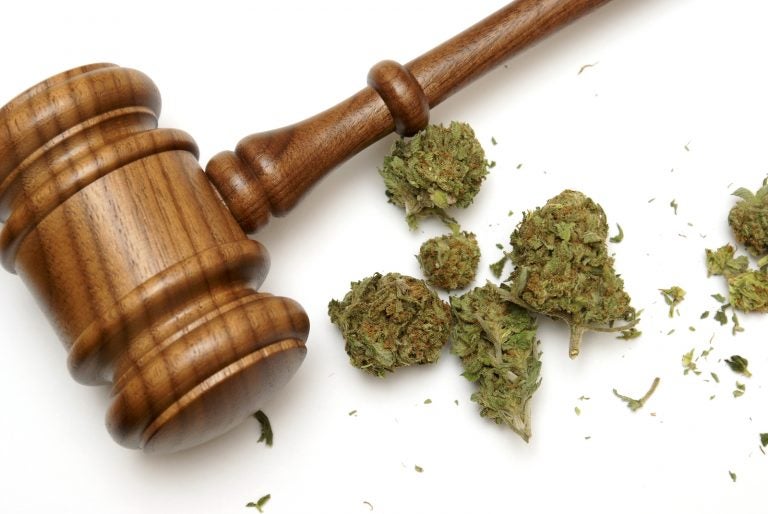 Marijuana legalization advocates in Delaware didn't get their way this year, as a long-debated bill to grant their wish failed in the General Assembly.
But in a state which decriminalized possession of less than an ounce of pot three years ago, lawmakers have taken another step that will help users who were caught once by police.
Under a bill that passed in the final hour of the General Assembly session Sunday morning, nearly 1,300 people with a single conviction of marijuana possession or use could get an automatic expungement, according to data from the Delaware Criminal Justice Information System. Legal advisers to Gov. John Carney are reviewing the bill, but he is expected to sign it into law.
Those ticketed for simple marijuana possession since 2015 have received a civil violation and a fine. Those convicted prior to the change in the law have a criminal record.
Only those charged with a single misdemeanor charge of possession or use before 2015 — and have no other criminal convictions for any crime — are eligible for the automatic expungement. The measure would not apply to charges that were reduced from a felony. Under current law, adults cannot apply for an expungement unless they're not convicted or are pardoned.
But now they are guaranteed an expungement as long as they apply and pay the $75 fee.
Senate Minority Whip Greg Lavelle, the prime sponsor, had voted against decriminalizing marijuana in 2015 but said now his aim is to align the past with the present. The new law would help people whose crime has stymied them in the job market.
"What it really does is relieve you from having to report this, for instance, on a job application," Lavelle, R-Sharpley, told WHYY this week about his measure that the House approved without dissent at 7 a.m. Sunday. The Senate also passed the bill without dissent in mid-June.
"What you have to do today is apply and go for a pardon, which takes money and time and isn't guaranteed. And if you did get a pardon you have to apply for the expungement, which takes time and money.
"So you still have to apply for expungement and that essentially permits the system, if you will, to make sure you, Tom Jones, hasn't been convicted of six other things as well."
Cynthia Ferguson, executive director of Delaware's chapter of the National Organization for the Reform of Marijuana Laws, said the new measure is not enough but is a step in the right direction.
"It's nice for first-timers. Expungement is a big thing. When you are charged with a cannabis crime I don't care if it's one time or five times, it's ridiculous," she said.
"A good friend and a member of our board has two cannabis convictions and can't find a job. He lost a job driving a truck."
Ferguson said the fight to legalize isn't over, and she and other advocates will "regroup and raise some hell" when lawmakers reconvene in January.
WHYY is your source for fact-based, in-depth journalism and information. As a nonprofit organization, we rely on financial support from readers like you. Please give today.