New COVID cluster at Delaware's largest prison
Ask us about COVID-19: What questions do you have about the current surge?
Eighteen people being held in a single housing unit at James Vaughn Correctional Center in Smyrna have tested positive for the coronavirus according to the state Department of Correction. Twelve of them are experiencing minor symptoms, the other six are asymptomatic. Four workers at Vaughn also have the virus.
"Thanks to the vigilance of our security and medical teams, we have identified a cluster of COVID-19 cases in one building," said DOC Commissioner Claire DeMatteis. "We are acting aggressively through monitoring, testing and treatment to contain these cases and eradicate the illness from this facility."
DOC also reported 23 cases at Baylor Women's Correctional Institution south of Wilmington. Fifteen of those cases are among incarcerated people. Eight of those people are asymptomatic. The remaining eight are workers at Baylor who tested positive.
Last week, in-person visitation at state prisons was suspended because of rising virus numbers statewide. "Regular interaction with loved ones is very important and the DOC provides phone access in all correctional facilities, as well as video visitation in every Level V prison, to facilitate ongoing communication," DeMatteis said. "As a precaution, we are proactively suspending in-person visitation temporarily to reduce the risk of this illness entering and spreading within our facilities."
Since the start of the pandemic, medical staff at the state's prisons have administered nearly 6,000 tests. Over that time, 11 incarcerated people have died from coronavirus-related causes. Ten of them had serious underlying conditions.
A total of 551 people incarcerated in Delaware have recovered from the virus. The bulk of those cases, 378, came between late June and July. Just 32 cases were reported from September through November. Two hundred and three correctional department workers have also recovered.
The announcement of cases behind bars comes as the state's population has seen a dramatic resurgence of the virus. The seven-day average number of new daily cases was 347.3 — more than twice what it was just two weeks ago, and five times greater than in mid-August.
In response, Gov. John Carney ratcheted up restrictions on public gatherings, limiting in-home gatherings to just 10 people and indoor restaurant service limited to just 30% of the building's fire code capacity.
"We face a difficult and challenging winter," Carney said. "COVID-19 cases and hospitalizations are rising in Delaware and across the country. Our focus must be on protecting lives."
The state has also pressed pause on resuming jury trials. Those trials had been on hold since the start of the pandemic and were only allowed to restart at the beginning of October. They're on hold again under orders from Delaware Supreme Court Chief Justice Collins J. Seitz.
"We think stepping back to Phase Two is the safest course of action until after the holiday season," he said. "We will continue to monitor the situation, and reassess the public health concerns after the first of the year."
The move still allows court facilities to remain open, but staffing levels and the buildings' occupancy rate will be reduced. Non-jury criminal and civil trials will continue, as will grand jury proceedings. Any court business will be done via video or audio conferencing whenever possible.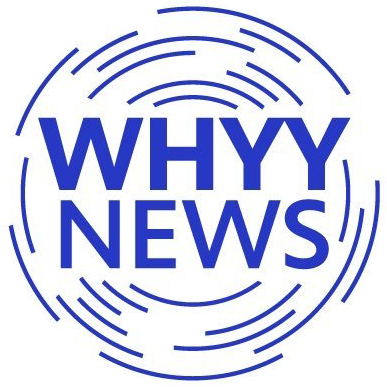 Get daily updates from WHYY News!