New Castle County launches CPR smartphone app
Listen
1:26
Leaders in New Castle County, Delaware, have launched a new smartphone application they say will save lives when help is urgently needed.
Activated when a call is made to 911, the PulsePoint app alerts and directs trained residents to people nearby who need cardiopulmonary resuscitation or CPR. County Executive Matt Meyer said citizen responders, who include off-duty first responders, can make all the difference in those critical moments before first responders arrive.
"When someone's suffering cardiac arrest, bystanders can see that, hear it and help out," Meyer said. "Imagine if every resident knew CPR. Imagine how much shorter the time would be for you to get emergency assistance at that time when seconds matter to keep you alive."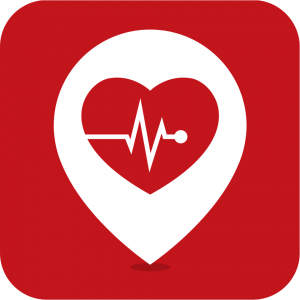 Each year, 450,000 Americans die from sudden cardiac arrest, or SCA, when the heart suddenly stops beating without warning. Nationally, the survival rate for SCA outside of a hospital or other health care facility can be as low as 10 percent. The best chance of survival of SCA begins with immediate CPR, which circulates the blood and helps deliver oxygen to the brain.
Larry Tan, chief of Emergency Medical Services, explained if you're within a quarter mile of someone who needs CPR, the app will tell you where to go and and the location of the nearest automatic external defibrillator or AED.
"If we have bystander-initiated CPR, we have a three times greater chance of that patient surviving to a hospital discharge, three times greater chance," said Tan. "So what are we here to ask? We're asking people to learn CPR. If you know CPR, get the app and save a life."
New Castle County has 109 paramedics. So far, about 600 residents who know CPR have downloaded the free app.
Over the past year, New Castle County's emergency medical service saved the lives of a record 52 people following a SCA. Meyer said the county's PulsePoint initiative will increase that number.
The app also provides a crowd-sourced countywide AED registry. Users can use the app to indicate on a map where AEDs are available in public places, add business and descriptor information and submit photos of the AED in its location.
Money from the Recorder of Deeds Technology Fund paid for the initial setup of the PulsePoint project and the program's annual subscription fees.