Neighbors on board with renovation plans as Lovett Library prepares for 2-year closure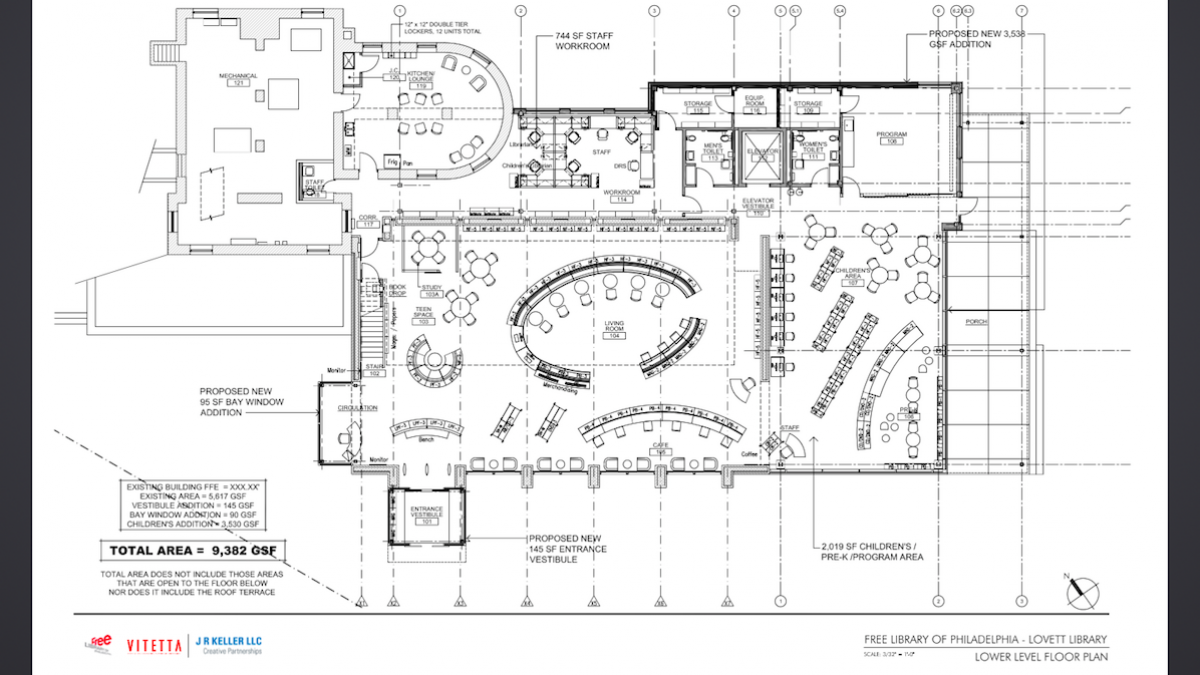 On Monday evening, the Friends of Lovett Memorial Library gathered in the library's 130-year-old meeting space. The matter foremost on their minds was if their concerns about the library's upcoming renovation have been addressed.
Approximately 33 friends, neighbors, library staff and trustees were present to discuss plans for the library as it heads into its 2-year renovation project on a note of positivity.
Lovett's proposed renovations are part of the Free Library of Philadelphia's multi-million 21st Century Libraries Initiative. In June 2013, the Lovett community first learned their library had been selected along with four other neighborhood branches for the pilot phase of the FLP's modernization initiative. The project, which is being funded by the William Penn Foundation, will involve renovating the Parkway Central Library, modernizing select neighborhood libraries and building community partnerships.
Architect James R. Keller has spearheaded the libraries' renovation designs, and costs for the Lovett branch alone are estimated at $8.2 million dollars.
Keller was not able to attend Monday's meeting, but met with David Moore, President of the Friends of Lovett Memorial Library, prior to the meeting to discuss the revised renovation plans in detail.
"The plans show a tremendous improvement over what we originally had seen," said Moore.
Read full story here