N.J.'s new congressional map adopted as advocates question transparency of the process
The final stages of the map-drawing process have drawn backlash from Republicans and progressive groups, who criticized the commission for a lack of transparency.
A New Jersey commission has adopted the state's new congressional district map, about one month ahead of a Jan. 18 deadline. The map will take effect for the 2022 midterm election and features changes that will impact some incumbents next year.
The process has drawn backlash from Republican and progressive groups alike, who criticized what they said is a lack of transparency and public input, especially in the final stages.
The Congressional Redistricting Commission, made up of six Democrats, six Republicans, and an independent chairperson, voted Wednesday morning along party lines on two maps — one drawn by Democrats and the other drawn by Republicans.
Independent Chair John Wallace, a retired state Supreme Court justice, served as the tiebreaker and selected the map drawn by Democrats.
He stated that it was "simply" because the commission chose the map drawn by Republicans the last time around, in 2011.
At Wednesday's commission meeting in Trenton, Wallace said both maps "substantially" adhered to standards set by the state and the federal government, though he added that the Democratic map scored a few more points for "partisan fairness."
Democrat delegation chair Janice Fuller applauded the chairman's selection.
"We had to make some very difficult decisions about how we were able to construct districts that minimized county and municipal splits, embraced the growing diversity of our state, made sure that we were complying with the [federal Voting Rights Act], and strengthened those communities' voices in this process," Fuller said.
However, Republican delegation chair Doug Steinhardt questioned Wallace's reasoning.
"Every election is intended to be a competitive process. And I shudder to think that we're going to start selecting our candidates simply because they're the ones that lost last time," Wallace said.
"Justice Wallace was selected to be a 13th member, but in the end, he proved simply to be a seventh Democrat," he added.
Wallace had told reporters he would stick around for questions following the meeting, but left the room while they were speaking with Steinhardt.
Steinhardt told reporters he had not seen the Democrats' map until he was traveling to the State House for the meeting.
Some social justice groups also questioned the transparency of the process. Several state commissions on redistricting publicly release their maps before a decision is made. New Jersey does not follow this practice.
"The Fair Districts New Jersey Coalition called on the commission to release draft maps publicly ahead of a final vote, to hold additional hearings," said Philip Hensley, a democracy policy analyst at League of Women Voters New Jersey, which heads the coalition.
"It's incredibly disappointing that the commission would fail to do this basic thing," he said.
The commission also did not release more detailed data so the impact of the map could be analyzed, saying on its website shortly after the vote that that information would be released "in the next few days" and before the Jan. 18 deadline.
Henal Patel, who leads democracy and justice programming at the New Jersey Institute For Social Justice, echoed Hensley's disappointment.
"[It's important] that the public has a way to examine what's going to be the foundation of our democracy for the next decade," Patel said. "And we're not asking for something that's unreasonable. State after state is doing this."
Patel and Hensley also hoped the map would be even more inclusive of communities of color, though they noted that some progress had been made.
The last time congressional lines were drawn in 2011, three of New Jersey's 12 congressional districts were majority people of color. Over the last 10 years, two more districts have become majority people of color, bringing the total to five.
The new map released Wednesday maintains five "majority-minority" districts, but the Fair Districts coalition was pushing for a sixth, since the state's population growth has been driven by people of color.
"[Our coalition] submitted a racial equity map that really highlighted, lifted up communities of shared interests. It had six majority people-of-color districts," Patel said.
The group also noted some Asian American communities were split, which may impact their voting power.
Other members of the public and commissioners said the process was fairly transparent. Despite only being required to convene three public hearings, the commission held nine meetings where community members could provide input.
Some community members stressed the importance of grouping predominantly Black districts together, many of which share the same local services and amenities.
"Our proposed map integrated the results of the 2020 Census with testimonials from neighborhood residents to create geographic boundaries that reflect the lived experiences and shared interests of the community," said Delta Sigma Theta's Redistricting Cohort, composed of New Jersey members of the historically Black college sorority. "Our cohort believes that our research, testimony, and proposed map had a valuable impact on the map that was voted on by the commission today."
Each decade, a commission draws new congressional maps to account for changes in the state's population, based on U.S. Census data.
A major change to New Jersey's map comes in District 3, now represented by Democrat Andy Kim. It no longer includes Ocean County, which heavily leaned in favor of Republicans in the last two elections.
Tom Malinowski (D-7) now faces a tougher road to re-election. In his current district, President Joe Biden defeated Donald Trump by 10 points. He will now run for re-election in a district that Biden only won by four points.
Much of Warren County, which was previously part of District 5, now belongs to District 7.
The map released Wednesday will be in effect until 2031.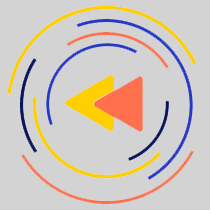 Saturdays just got more interesting.
WHYY is your source for fact-based, in-depth journalism and information. As a nonprofit organization, we rely on financial support from readers like you. Please give today.