N.J. coronavirus update: Teachers get vaccines early; Residents canceling appointments to wait for J&J shot
Updated at 4:25 p.m.
Ask us about COVID-19: What questions do you have about the coronavirus and vaccines?
New Jersey reported another 2,201 positive PCR tests Monday as well as 421 new positive antigen tests, for a cumulative total since the start of the pandemic of 814,916 positive cases.
The positivity rate for all PCR tests taken on Thursday was 7.13%. The statewide rate of transmission was 1.06.
There were 1,786 coronavirus patients in New Jersey hospitals as of Sunday night, with 393 in critical care and 237 requiring a ventilator. Hospitals also discharged 179 live patients.
Officials also reported another 20 deaths from complications of COVID-19. The state has now seen 21,193 lab-confirmed fatalities and another 2,331 probable deaths since the start of the pandemic.
People canceling vaccine appointments to wait for J&J shot
Health Commissioner Judy Persichilli said Monday that some residents are cancelling their appointments to receive the Pfizer or Moderna vaccine in the hope of holding out for the Johnson & Johnson shot.
The Biden administration just recently gave New Brunswick-based J&J emergency use authorization for its vaccine, which requires just one dose and regular refrigeration. The Pfizer and Moderna vaccines are both two doses and need to be stored in ultra-cold temperatures.
Persichilli said people who cancel their appointments for the Pfizer or Moderna vaccine in order to wait for the J&J vaccine will go to the back of the line.
"If that is your choice, we respect that," Persichilli said.
Yet she reiterated the guidance of public health experts that people should take the first vaccine that becomes available to them — no matter which of the three it is.
Persichilli also noted that New Jersey would not receive another shipment of the J&J vaccine for three weeks.
State begins vaccinating teachers a week early
New Jersey has begun vaccinating teachers and education support staff — a week earlier than previously announced.
Educators were supposed to be in the eligibility category opening up on March 15, but were bumped up and can sign up for vaccination now.
Gov. Phil Murphy said it was in response to new federal guidance.
"President Biden last week came over the top through the Department of Health and Human Services and mandated that teachers and daycare professionals be vaccinated," Murphy said during a Monday afternoon press briefing. "That's the reason we did that."
Teachers unions had been pressing the state to move educators up on the vaccine priority list before reopening schools more fully to in-person instruction.
New Jersey districts are currently operating with a mix of in-person, hybrid, and all-remote schooling.
Murphy praises federal stimulus plan
The governor also praised the passage of the most recent federal stimulus bill in Congress.
The $1.9 trillion plan includes $1,400 stimulus checks for qualifying families and a massive investment in state and local aid.
"There is so much more in this bill that is good for New Jersey and good for our sister states," Murphy said. "All in all, the American Rescue Plan means that New Jersey can get moving forward again."
Murphy has continued to press the federal government for more financial aid to states throughout the pandemic, and blasted the Trump administration for not sending enough.
Still, New Jersey's economy is on the mend, and Murphy recently proposed a $44 billion budget for the coming fiscal year without any tax increases.
WHYY's Laura Benshoff contributed reporting.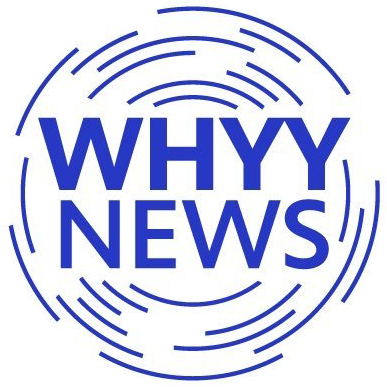 Get daily updates from WHYY News!
WHYY is your source for fact-based, in-depth journalism and information. As a nonprofit organization, we rely on financial support from readers like you. Please give today.