N.J. coronavirus update: State nixes graduation test for seniors
Ask us about COVID-19: What questions do you have about the current surge?
Because of the coronavirus pandemic's disruption to education, New Jersey will exempt high school seniors from passing a standardized test required for graduation.
Gov. Phil Murphy signed an executive order Monday that says the class of 2021 does not have to meet the testing requirements, which require students to show proficiency on at least one standardized test in Math and another in English (among a list of pre-approved exams).
Students who didn't pass one of the required tests are also able to submit a portfolio of work in order to graduate.
Murphy made a similar allowance for the class of 2020.
"As we've said from moment one, this is not a normal or regular school year," Murphy said at a Monday press conference. "We have to be more flexible and more understanding."
Among New Jersey's public school districts, 337 are entirely virtual right now, 79 are in-person, and 351 are a mix of virtual and in-person, the governor added.
The executive order also removed "student growth objectives" — which are based on student learning data — from teacher evaluations. And the order expands the amount of time substitute teachers can remain in a given classroom.
New Jersey students will still have to take standardized tests this spring, however. At least that's the plan.
The federal government mandates standardized testing in certain grades and has not waived the requirement.
"If there is a change with the incoming administration we will weigh all of our options at that time," said Angelica Allen-McMillan, acting commissioner of New Jersey's Department of Education.
On Monday, New Jersey also released a new dashboard to document its vaccination progress. The dashboard — available here — will be updated daily.
As of Monday morning, just under 200,000 New Jersey residents had received the first dose of a COVID-19 vaccine. Within that group, just under 15,000 have gotten a second dose. The dashboard also provides a county-by-county breakdown of vaccination numbers.
"Everybody will get vaccinated," said Judy Persichilli, the state's health commissioner. "We will have enough. It's just a matter of time."
Murphy added that "it's not a matter of years … we're talking about weeks and months."
Per the latest available data, New Jersey's COVID case numbers appear to have stabilized. State officials say they're also encouraged by the fact that hospitalizations have plateaued around 3,600.
"We just have to hope it says in that range and starts going south," Murphy said.
The governor also addressed rumors that armed individuals might show up Sunday at the state capital building in Trenton to voice displeasure with the results of the 2020 election. President Donald Trump has falsely claimed that Joe Biden's win was due to voter fraud.
While mum on details, Murphy said state leaders have a plan to protect the capital and avoid the kind of violence that shook Washington, D.C., last week when pro-Trump insurrectionists stormed the U.S. Capitol building.
He encouraged those who may be tempted to counter-protest to stay home.
"Even if your heart is 1000% in the right place, stay home," Murphy said. "There's just no need to get in the mix."
New Jersey has lowered flags to half-mast in honor of Brian Sicknick, the U.S. Capitol police officer killed by Trump-inspired insurrectionists. Sicknick grew up in central New Jersey.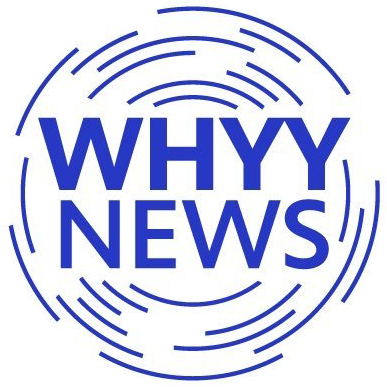 Get daily updates from WHYY News!