N.J. coronavirus update: State launches vaccine finder to seek out appointments
Updated 5;15 p.m.
Ask us about COVID-19: What questions do you have about the coronavirus and vaccines?
New Jersey officials reported Wednesday an additional 5,902 COVID-19 cases, raising the overall total number of confirmed cases to 905,144. Another 44 people died from the virus, raising the death toll to 21,993. Officials revised the number of probable deaths from the virus to 2,568.
The statewide rate of transmission remains at 1.09. The positivity rate of tests from over the weekend is 14.26%.
As of Tuesday night, there were 2,363 hospitalizations; 458 patients were in intensive care and 211 were on ventilators.
Another wave upon the Garden State
Officials believe the state is "definitely" in another wave of COVID-19 cases based on sustained rises in hospitalizations and COVID activity.
The predictive model for a "moderate case" scenario, New Jersey would reach a daily high of new cases on April 18 with 5,445 new positive tests. Daily cases would hover over around the 5,000 case range for much of April. The highest total of hospitalizations would also hit on that day. New cases under scenario would not drop below 3,000 until mid-June at the earliest and the number of hospitalizations would not approach 1,000 until August.
The moderate assumes that the number of hospitalizations follows the rates of past religious holidays, expansion of indoor activities including indoor dining, students being home for spring break, and takes into account the number of vaccinations increasing statewide. It also assumes that the efficacy of the virus is 95% against all variants.
"This feels to me, the closest to the reality that we're going to be dealing with," Murphy said.
Under a "high case" scenario, the state would see more than 8,000 daily cases in mid-May and again in mid-June and hospitalizations would increase into a range of 3,500 from mid-May into mid-June. This scenario assumes that vaccinations continue at their current pace, hospitalizations from holidays and re-openings are higher than in the past and residents "lower their guard" with the warmer weather and not adhere to precautions against the virus. It also assumes that the vaccine efficacy rate turns out to be 65%.
"We would basically … be back to where we were in December and January when the second wave was crashing on us," the governor added.
Officials emphasized that these models change each day and that human behavior can "bend these curves."
"We must work together and be vigilant so we ensure that we don't slip backwards," said state Health Commissioner Judy Persichilli.
Officials, while acknowledging a level of "fatigue" from doing so, urged residents to continue to wear a mask, wash hands frequently and maintain social distancing.
Murphy, while encouraging residents, echoed Presichilli's exhortation.
"It's up to us folks, we've done it before now twice, we could do it a third time," he said. "Thanks to vaccinations, God willing, the third time is a charm and it's the last time."
New state website to find vaccine appointments
Gov. Phil Murphy announced that a new component of the state's COVID-19 web portal will help residents find available appointments to get vaccinated.
The governor said covid19.nj.gov/finder will aggregate information across multiple scheduling platforms several times an hour for appointments.
He noted that the finder is still in beta mode, meaning officials will continue to test and make improvements to the website.
"We hope this new tool will take some of the stress … out of your search in [finding an appointment,]" Murphy said.
The finder is a collaboration between the state offices of Innovation and Information Technology and the Health Department.
Murphy says the finder will be able to handle a possible surge in web traffic as more people become eligible for a vaccine appointment on April 5.
Vaccine eligibility expands Monday
Gov. Murphy said Wednesday morning that he has not been vaccinated against the coronavirus and that he won't be eligible until Monday, April 5.
"I want to follow the rules like everybody else," Murphy told FOX 29, adding that he's 63 years old and previously had cancer.
Starting Monday, residents like Murphy between the ages 55 and 64 become eligible for a vaccine appointment, along with those 16 and older with intellectual and developmental disabilities.
Workers in the following industries also will become eligible: communications, higher education, information technology, laundry services, librarians, media, real estate services, retail financial institutions (e.g. bank tellers and public accountants,) and utilities.
The governor noted that those with chronic health conditions have been eligible for the vaccine since January.
The only governor in the Philadelphia region to receive a vaccine dose is Delaware Gov. John Carney. He received the first shot of the Moderna vaccine Sunday at a drive-thru clinic at Dover International Speedway. First lady Tracey Quillen Carney received the one-dose Johnson & Johnson vaccine the day before. Gov. Andrew Cuomo received the Johnson & Johnson vaccine on Mar. 17.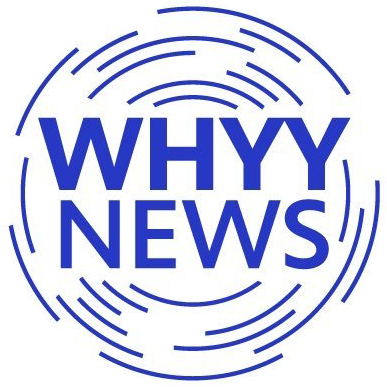 Get daily updates from WHYY News!
WHYY is your source for fact-based, in-depth journalism and information. As a nonprofit organization, we rely on financial support from readers like you. Please give today.