N.J. coronavirus recovery: Training begins for contact tracers
Are you on the front lines of the coronavirus? Help us report on the pandemic.
On Wednesday, New Jersey reported 611 new confirmed cases of COVID-19 and an additional 74 deaths from the virus. The new statewide totals are 165,346 cases and 12,377 mortalities.
The state hospital association reported 1,701 hospitalizations as of 10:30 p.m. Tuesday; a net reduction of 15 hospitalizations. The number of patients in intensive care decreased by 30 to a total of 471.
Training begins for additional contact tracers
Gov. Phil Murphy expanded on details about New Jersey's contact tracing program Wednesday, noting that 900 contact tracers are already at work in local health departments statewide to identify people who have been in close contact with someone who has tested positive for the coronavirus. Close contact is defined as being less than six feet apart for a period of 10 minutes or more.
After interviewing someone who tests positive, contact tracers notify people who were in close contact with that person, encourage them to get tested, help them find a testing site, and urge them to quarantine. Each step of New Jersey's reopening will be accompanied by another cohort of contact tracers. By the end of June, Department of Health Commissioner Judith Persichilli anticipates training an additional 1,600 contact tracers.
Contact tracers will be trained by the Rutgers School of Public Health and local health departments. Training for the additional contact tracers begins next week, is fully online and takes 15 hours. The state is prepared to bring on 4,000 or more contact tracers if needed.
Gov. Murphy clarified that contact tracers will only contact individuals whose names are given by someone who tests positive. Tracers will be trained to ask for names and phone numbers of those they need to contact, and wIll never ask for a Social Security number, criminal background, or immigration status.
Four Pillars of New Jersey's Contact Tracing Program:
☑️Consent
☑️Transparency
☑️Security
☑️Limits pic.twitter.com/PzV4gOQWHw

— Governor Phil Murphy (@GovMurphy) June 10, 2020
Murphy stressed that the database used for contact tracing, CommCare, is secure and fully compliant with the federal health care privacy regulations called HIPAA. He clarified that CommCare is not a tracking app and does not use any geolocation data. Additionally, all information is offloaded after 45 days to the state's epidemiology database. New Jersey is not currently planning to use any exposure notification technology that uses cell phone data to figure out who was in proximity to someone who tests positive. The state's use of CommCare is funded by the federal government.
A broad public awareness campaign has begun to explain how contact tracing works and get the message out. "We recognize this cannot be a one size fits all campaign," Murphy said. More information about contact training is available online.
Still no nursing home visitation as curve goes down
New Jersey health officials are looking at what other states are doing in regard to nursing home visitations, according to Commissioner Persichilli, but she has not approved allowing families to visit residents of long-term care facilities.
There have been a total of 34,799 positive cases of the coronavirus and 5,635 deaths from the coronavirus at long-term care facilities in New Jersey.
"We understand both sides of this issue but it's not something we're going to be putting out without a lot of thought," Persichilli said.
More than 27 million pieces of PPE have been distributed to long term care facilities across the state.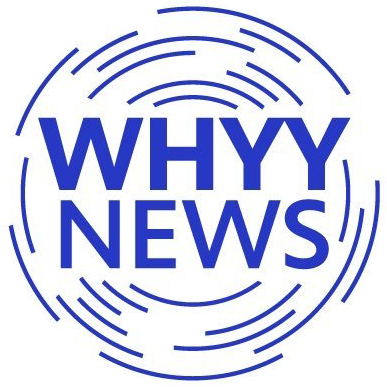 Get daily updates from WHYY News!