Multimillion-dollar deals become more common in squeezeplay era of economic superstars
Bryce Harper's record-setting $330 million deal with the Philadelphia Phillies took lots of people by surprise when reporters started tweeting it out Thursday afternoon.
But a now deceased former University of Chicago professor named Sherwin Rosen appears to have called it.
Rosen published a paper in 1981 called the "Economics of Superstars," in which he predicted that a smaller and smaller share of people in certain fields would take home a greater and greater share of the available money.
Why? Technology.
Rosen "argued that technological changes would allow the best performers in a given field to serve a bigger market and thus reap a greater share of its revenue," wrote the New York Times' Eduardo Porter in a 2011 book. "But this would also reduce the spoils available to the less gifted in the business."
Radio, television, and now the internet allow the most distinguished people in comedy, music and other fields to reach more people. Where you once had a sprawling cohort of vaudevillians, Rosen pointed out, you now have a small handful of highly paid, stand-up comedy superstars.
That theory translates to baseball, said sports economist David Berri, a professor at Southern Utah University. People all over the world can see a Bryce Harper home run. And those same people can watch just about any baseball game they want, which is great news if you run the world's best baseball league.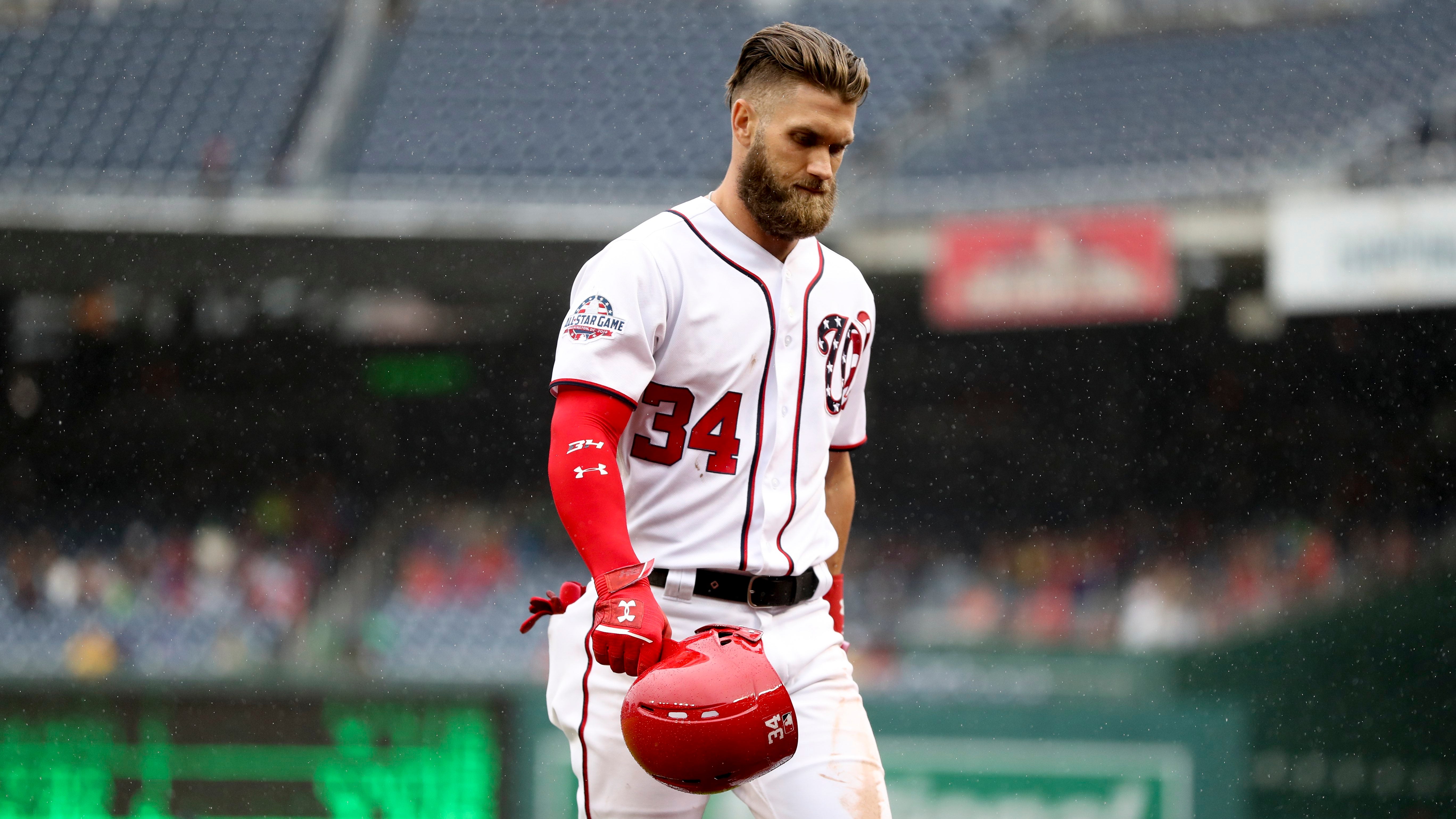 "Relative to the past, a superstar today is worth a lot more," he said. "What Rosen's getting at in 1981 is capturing part of what this story is about."
There's, of course, more at play in the specifics of Harper's deal.
An increase in disposable income has helped make sports and other entertainment products more profitable.  Meanwhile, baseball's "luxury tax" structure and roster size distinguish it from other professional leagues — which helps explain why Harper will make more than a player of equivalent stature in the National Football League.
One can also debate — and many already are — the specifics of Harper's contract. Will it yield championships? Some studies suggest that baseball teams with big disparities in salary tend to perform worse.
Big picture, though, the prosperity of professional baseball and its best players tracks back global economic changes.
"Major league baseball as an entity is over $10 billion. That's how much it brings in every year," said Berri. "The players are the ones who are primarily generating that revenue."
The real question is whether that money ends up with players or owners. In that context, a few hundred million seems like a less stunning sum.
WHYY is your source for fact-based, in-depth journalism and information. As a nonprofit organization, we rely on financial support from readers like you. Please give today.