More Pa. school districts feeling the crunch of mandated expenses, according to survey
An annual census of Pennsylvania districts suggests they're faring worse financially than last year and are more likely to raise taxes.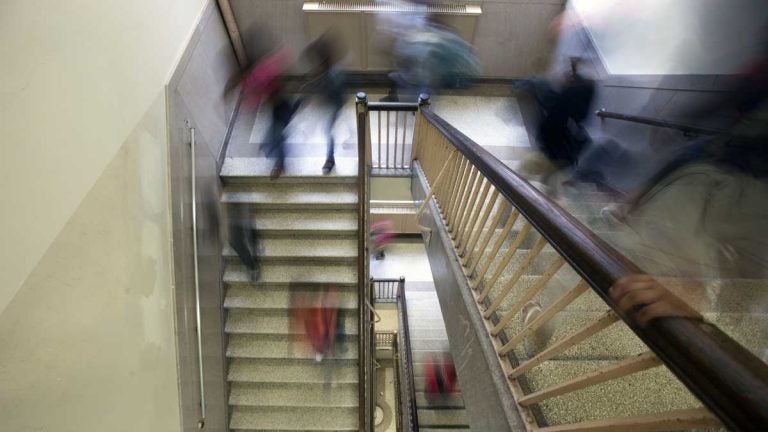 Most of Pennsylvania's 500 school districts plan to ask for tax hikes this fiscal year and about half expect their finances to get worse, according to an annual census conducted by school administrators and business officials.
The survey results suggest districts, on the whole, are more pessimistic this year than they were the year prior, indicating many feel pinched by the continued growth of pension, healthcare, special education, and charter costs.
"School districts across Pennsylvania continue to struggle to make ends meet and balance their budgets without negatively impacting their educational programming," according to the annual School Budget Report, which is compiled jointly by the Pennsylvania Association of School Business Officials (PASBO) and the Pennsylvania Association of School Administrators (PASA).
Seventy-seven percent of districts plan to seek tax hikes, up from about 70 percent last year. The number who anticipate their district's financial position will worsen is also up, from 43 percent to 48 percent. About the same number of districts, 45 percent, think their financial position will remain the same. Only seven percent forecast a sunnier outlook in the year ahead.
Asked what's driving their district's financial outlook, the plurality of districts — about a quarter overall — cite employee benefit costs. That category includes pensions and healthcare.
The next biggest drivers are employee salary costs (15 percent), state revenue (14 percent), special education costs (14 percent), charter costs (13 percent), local revenue (12 percent), and facility needs (12 percent).
The results, say advocates, indicate rising fixed costs are eating away at new state money poured into education.
"We find ourselves in the same situation we have the last five years," said Mark DiRocco, head of PASA. "Before the ink is dry on this current year's budget, districts are already at a loss for revenue."
Governor Tom Wolf has made K-12 spending a tentpole of his administration and re-election campaign. So far during his tenure, Wolf has secured an additional $469 million in basic education spending amid bitter budget battles with Republican lawmakers. This fiscal year he's proposed a $100 million bump to basic education funding and another $20 million for special education.
The survey's findings, though, call into question whether those investments have moved the needle for school districts or simply helped them stay afloat.
According to a Keystone Crossroads analysis, the rising costs public schools have faced in meeting pension obligations alone has outstripped the new money the state has dedicated towards basic and special education funding since at least 2010.
"Unless state policy changes to give school districts some relief from some of these mandates, state funding increases dramatically or other significant changes are made, the narrative will not change. The financial condition of districts will not improve, and instead of propelling Pennsylvania forward through education, districts will continue to struggle with the same exact problems for another decade," the report concluded.
Just over half of districts, 55 percent, say they plan "cuts or reductions" to instructional programming in the upcoming fiscal year. Likewise, 58 percent say they'll cut or reduce non-instructional programs. The most common cost-saving measures include deferring building maintenance, reducing non-essential staff travel, shifting staff across school and grades, and increasing class size.
For the first time this year, PASA and PASBO also asked districts about school safety, a topic that's garnered major attention in Harrisburg. About two-thirds of districts are thinking of hiring additional staff and installing security cameras, according to the survey.
WHYY is your source for fact-based, in-depth journalism and information. As a nonprofit organization, we rely on financial support from readers like you. Please give today.