Minnesota sues two N.J. drugmakers over 'deceptive' insulin price hikes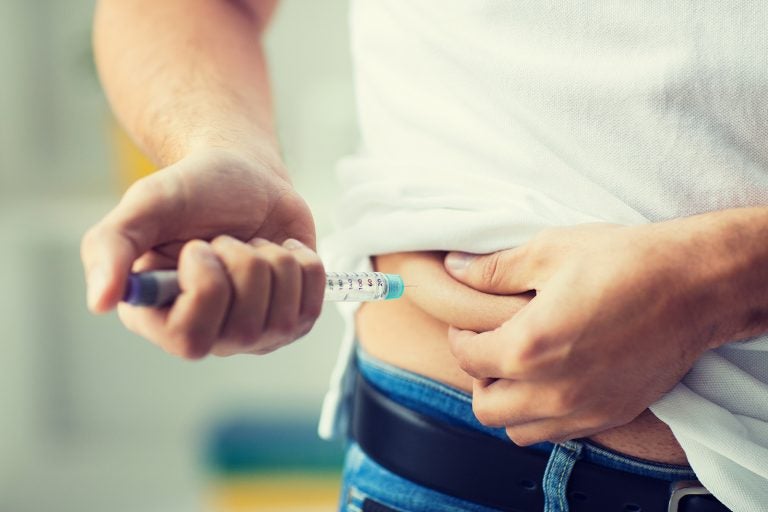 Minnesota's top law enforcement official has sued two New Jersey pharmaceutical giants for "deceptive, misleading, and misrepresentative" price hikes on insulin, a drug used to treat diabetes.
Minnesota Attorney General Lori Swanson said the companies arbitrarily inflated the list price of the drug to negotiate better deals with insurance companies, leaving Medicare subscribers and those without insurance paying much higher costs.
"Insulin is a life-or-death drug for people with diabetes," Swanson said in a statement. "Many people can't afford the price hikes, but can't afford to stop taking the medication either."
Thirty million Americans had diabetes in 2015, about 9.4 percent of the population, according to the American Diabetes Association. The rates were even higher in those 65 and older: one in four seniors had the chronic disease.
Swanson targeted three insulin manufacturers, two of them in New Jersey. Novo Nordisk, Inc., based in Plainsboro, and Sanofi-Aventis U.S. LLC, headquartered in Bridgewater, are named as defendants in the lawsuit. (Eli Lilly and Company, an Indiana-based drug company, is the third defendant.)
A Novo Nordisk representative said the company is taking the lawsuit seriously and examining Swanson's allegations made.
"As a company committed to ethics and compliance in how we support patients, we ensure that our business practices are consistent with legal and regulatory requirements," a statement read.
Through a spokesperson, Sanofi said it was aware of the lawsuit but "believes it to be without merit and will vigorously defend against it."
Swanson's complaint alleges that the price of insulin in some cases more than doubled over the last decade because of an opaque and complex negotiation process between drugmakers and insurance companies.
According to the lawsuit, drug companies set high list prices for insulin so they could negotiate better actual prices for the drug with pharmacy benefit managers, third-party companies that choose which drugs insurance companies offer to policyholders and at what cost.
Insurance companies may end up shelling out less for the drug, Swanson said, but uninsured people, patients on high-deductible health plans, and seniors on Medicare would wind up paying more.
Swanson said the conduct was illegal because the high list prices of insulin did not match the actual monetary value of the drug.
The lawsuit aims to stop the three drug companies from continuing to set high prices for insulin and seeks monetary relief for patients and the state of Minnesota.
Both Novo Nordisk and Sanofi have been anchored in New Jersey for decades. The state awarded Sanofi a $40 million tax break in the summer of 2017 to stay and keep more than 2,000 jobs there.