Message from Parks Alliance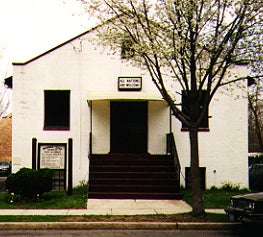 Our thanks go out to all who have participated in the campaign to fund Philadelphia's new Department of Parks and Recreation. Whether you attended the Department hearing, testified on behalf of parks and recreation, sent a letter, visited or called City Council asking them to support the proposed budget for FY 2011 – every little bit counts and WE THANK YOU!

With one week remaining until City Council breaks for the summer – it is essential that they hear from us. Let's give it another push! Click here to send a letter to members of City Council.
The Parks Alliance and some of our partners held a brief press conference outside of City Hall on Thursday, June 10, calling on City Council to go back to the table with the Mayor and revisit all potential revenue sources in order to fund the budget they passed.
PlanPhilly and Channel 6 were there. Here is some of the coverage:
PlanPhilly, Thursday, June 10, 2010
Message from Parks and Rec Friends: Find the Money
By JoAnn Greco
Under a threatening sky, 17 representatives of parks groups made impassioned plea after impassioned plea for City Council and the Mayor to "go back to the table" to make the approved parks and recreation budget a reality.
The recurring theme: Find the money. Find the money.
"These speakers represent thousands of constituents who think it will be tragic not to find a way to fund the budget which was passed," Lauren Bornfriend, executive director of the Philadelphia Parks Alliance… Echoing her sentiments, David Masur, director of PennEnvironment, said, "We all feel like we're at the 26th mile of the marathon. We've gotten so close with the budget and it'd be unfortunate if we can't actually cross the finish line."
Help us cross that finish line! Send a letter to Council today!

To read our full remarks please click here.