Mercer County, N.J., school officials set meeting on rising teen suicide rate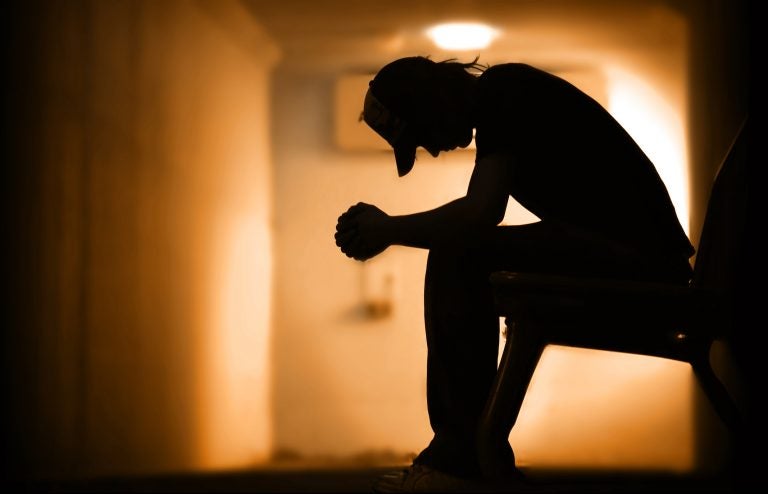 Seven suicides among teens in Mercer County, New Jersey, have the county's school superintendents calling for action.
The suicides, which occurred over 20 months, involved students ranging from 15 to 19, officials said. Though not all were still in high school at the time of their deaths, county education officials are planning a community response. Their logic is that, these days, children are more connected than ever, through social media and extracurricular activities. That means more kids are affected by an individual suicide.
"If your child is struggling, you need to let us know. As a school district and as a community, we can provide resources, and we can help them as best we can," said Superintendent Thomas Smith, president of the Mercer County Administrators Association.
Hoping to prevent more deaths, the superintendents have decided to take action with a public meeting at Rider University for parents and community members. A representative from the Traumatic Loss Coalition will be on hand to discuss risk factors, stigma, warning signs and tips for concerned parents.
David Aderhold, superintendent of West Windsor-Plainsboro School District, said districts are starting to plan what to do next. Officials want to wait until after next week's event, to factor in parent feedback.
"Everyone wrestles with what's the right response. Is it professional development for your staff?" he said. "Is it training for your students?"
Nonprofits and groups including the National Alliance on Mental Illness have reached out to offer help — and potential programming for students, Aderhold said.
The school district has good resources for identifying kids who are struggling. "If you look at our counseling ratios, they're all within recommended numbers," the superintendent said.
Getting parents involved is particularly important. Many times, Smith said, parents have opted to treat mental illness as a private family matter.
"Quite frankly, we've had some parents who would not acknowledge that their kid is struggling. So we've experienced in our district where we've identified a kid who is struggling and the parents would say, 'Well, you know, we'll take care of that.'"
A big part of the work ahead will be challenging the stigma that surrounds teen mental health.
"There's been a lot of conversations in pockets," says Aderhold. "Now it's about having a more connected and collective conversation."
The Jan. 9 program at Rider  is set for 7 to 9 p.m. in the Cavalla Room of the Rider University student center in Lawrenceville.