Meet Chinatown's new parklet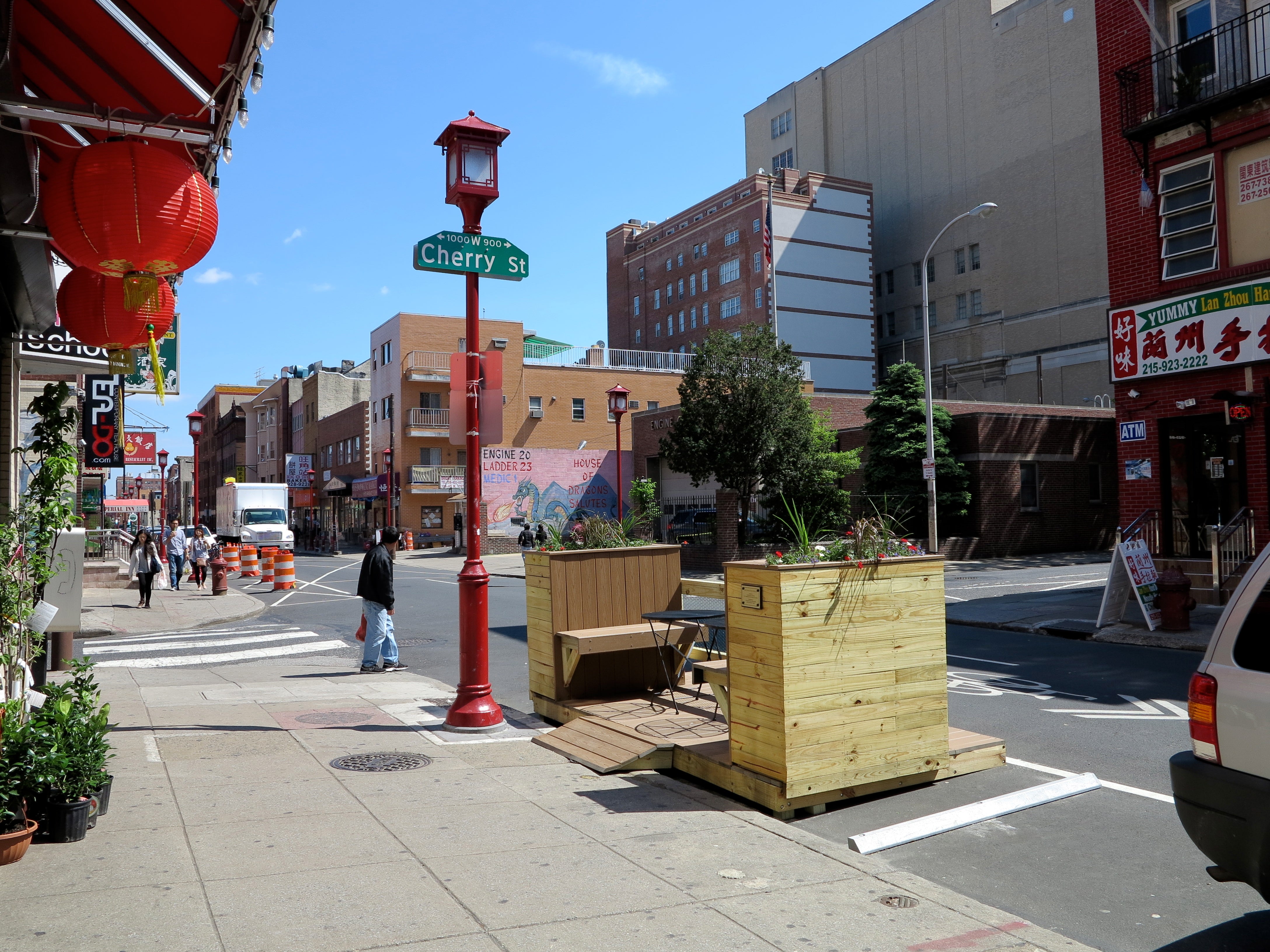 This weekend Chinatown celebrated the opening of its very own parklet, which adds a new pedestrian amenity along the busy 10th Street corridor.
After a false start in April, Philadelphia Chinatown Development Corporation (PCDC) installed the parklet in a single "no parking" space at the southwest corner of 10th and Cherry streets on Friday. The oversized booth-style parklet features two benches, backed by planters with two metal tables in the center.
Parklet-watchers will recall that Chinatown's parklet was slated for installation last year. As the year wore on, the Mayor's Office of Transportation and Utilities (MOTU) and PCDC opted to hold off until fair weather returned. PCDC was among the organizations awarded matching grants from MOTU in 2012 to incentivize the first batch of city parklets.
Chinatown's new parklet joins a bike corral installed on 10th last year. After Chinatown's stretch of the 10th Street bike lane was reduced to a sharrow from Vine to Market, due both to community concern and street capacity, it's heartening to see these pedestrian and bike amenities grace 10th Street.
It's also worth noting that Chinatown's parklet is the first in the city to have its own tumblr.
Chinatown's new parklet

The parklet features built-in benches and two tables.

Chinatown parklet

Bike corral on 10th Street

Looking down 10th Street from Cherry.

chinatown parklet