With 'meaningless' DACA deadline looming, immigrant groups in Pa. regroup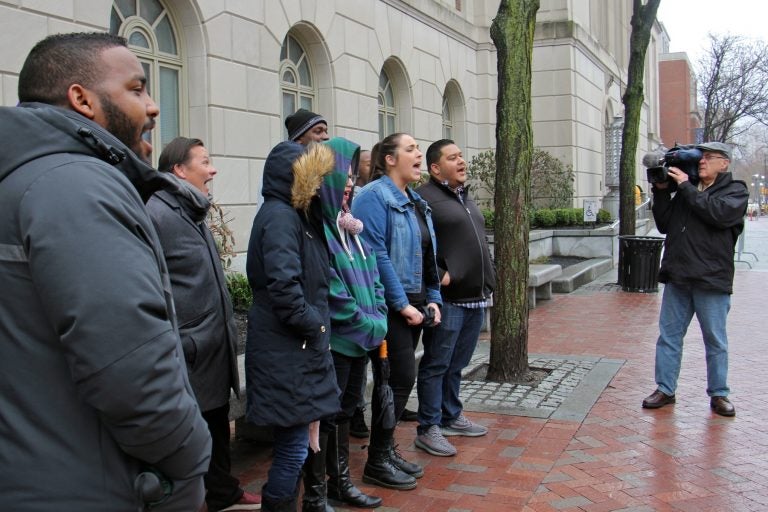 The deadline for Congress to pass legislation to secure Deferred Action for Childhood Arrivals, or DACA, is March 5.
But with immigration bills going nowhere in Washington, D.C., and federal judges now evaluating whether President Donald Trump has the authority to end the program, area groups for immigrant rights say that date doesn't mean very much.
"Short answer to that is it's meaningless," said Sundrop Carter, executive director of the Pennsylvania Immigration and Citizenship Coalition.
On Sept. 5, the Trump administration announced an end to DACA, the program that shields immigrants whose parents brought them to the U.S. as children. He also issued an ultimatum to Congress: create a permanent law by March 5.
That same day, 200 people protested outside the U.S. Department of Justice in Philadelphia. "Dreamers," as beneficiaries of the program are called, have walked from New York to Washington and rallied at the Capitol for their cause. This week, Make the Road Pennsylvania held rolling protests across the state to rally for a law that would shore up the futures of these young people estimated to number about 700,000. So far, bipartisan bills bartering money for immigration enforcement at the border in exchange for a path to citizenship for DACA recipients have failed in Congress.
That's a mixed blessing, according to Carlos Castro Miranda, a 24-year-old "Dreamer."
"I'm glad none of these bills got passed because they all would have involved some kind of wall or military spending," he said. "They would have been a short-term gain but, in the long run, would not have benefited any of our communities."
In 2018, federal judges in California and New York have issued injunctions, reinstating the DACA renewal process for some while their cases make their way through the courts. 
Those decisions create another level of limbo for DACA recipients who may find those injunctions reversed at a later date. People eligible to renew may still fall out of status, losing their work permits and driver's licenses, while they wait to receive new paperwork.
Erika Almirón, the executive director of the immigrants rights group Juntos, has organized heavily around DACA. She said her group's focus now is on local change, not national.
"Everybody knows that when it comes to movement work, you have to be working with people who have a conscience and have a soul," she said. "I don't think that we're going to pass some kind of immigration reform" under the current administration.
While some say they are "disheartened" and "discouraged" by the last six months of tussling over immigration, others see the dysfunction as nothing new.
"I don't feel discouraged whatsoever because this has been happening all my life," said Castro Miranda, bringing up a failed attempt to pass a DACA law in 2012. "Life goes on."