Mayor Kenney defends mask mandate return in online video
Mayor Jim Kenney decried the 'Trumpian' politicization of vaccines and mask mandates during an online video interview with the Washington Post.
As the leader of the only major U.S. city to reinstate its mask mandate, Philadelphia Mayor Jim Kenney defended that decision during a live, online video interview with the Washington Post.
"Our case counts were 240% higher than they were when we got rid of the mask mandate a month ago… And our belief is that wearing masks again will tamp down the case counts and hospitalizations and allow us to continue to reopen and get back to more normalcy," he said.
The city's mask mandate went back into effect Monday, about a month after it was lifted. Last week 46 people were hospitalized, as of Monday, there were 82 — an increase of 78%. The number of infections has also nearly doubled since two weeks ago and were at an average of 224 per day as of Monday.
Kenney pointed to the city health department's metrics for implementing or repealing precautions to prevent the spread of COVID-19. The return to masking would be triggered if the city's COVID statistics met at least two of the following three metrics: daily case levels exceed 100, cases increase by more than 50% over the previous ten days, and hospitalizations exceed 50.
"We exceeded those benchmarks. We either had to live up to those metrics or not and then figure out why we were going to argue we shouldn't live up to the metrics that we all agreed to," he said.
While Philly is all alone in its return to masking, Kenney was not critical of leaders in other cities where cases may be rising, but mask mandates are not looming.
"It's not for me to judge leaders of other cities or states. I mean, I'm the mayor of Philadelphia and that's my responsibility," he said. "I've committed through this whole dilemma, this whole pandemic to follow the guidance of health professionals, you know, doctors and scientists. And that's what we're doing here."
He said the city's hopeful that these measures will lower case numbers and hospitalizations to repeal the mandate sooner rather than later.
Kenney was critical of the politicization of public health measures and the resistance to vaccines over the past two years of the pandemic.
"How this all got out of control, I think, is probably more Trumpian, Trumpian-driven than politically-driven," he said. "I don't think it was in the best interests of our country. And I would've expected more from Americans looking out for each other as opposed to resisting and complaining about everything."
Kenney was interviewed for about 20 minutes as part of the Post's "Coronavirus: Leadership During Crisis" segment Thursday afternoon.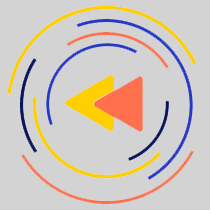 Saturdays just got more interesting.
WHYY is your source for fact-based, in-depth journalism and information. As a nonprofit organization, we rely on financial support from readers like you. Please give today.