Mayfair pushes ahead with Business Improvement District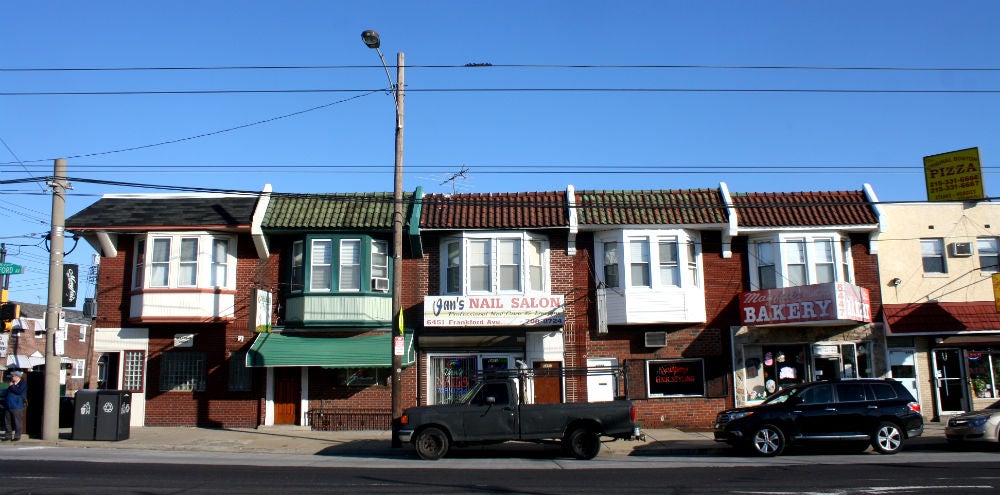 Business and civic leaders in Mayfair are doubling down on efforts to transform a two-mile stretch of Frankford Avenue into the commercial core of Northeast Philadelphia. A bill introduced in City Council last week would create a Business Improvement District (BID) for the area, capping off years of planning and community outreach.
BIDs, like the Center City District or Germantown Special Services District, fund street-cleaning, lighting, security, and business-support services through additional tax assessments on commercial properties. The Mayfair CDC and other civic groups have worked with the City's Commerce Department over the last few years to lay the groundwork for a Mayfair BID, and leaders there feel confident the current effort will succeed where other recent attempts in Chinatown, North Philadelphia, and Washington Square West have failed.
"I don't see any opposition," said Councilman Bobby Henon, who introduced the bill authorizing the Mayfair BID.
Henon noted that the steering committee charged with organizing the BID has made repeated contact with business owners in the affected area. Once Council holds a public hearing on the BID, affected property owners will have 45 days to send the city a letter saying they oppose the district. If 51 percent of affected owners state their opposition—or owners whose property represents 51 percent of the total commercial property value of the area—the BID cannot move forward.
"They were pretty thorough with their outreach," said Denis Murphy, of the city's Commerce Department. "I don't expect them to have any problems."
Joe DeFelice, a lawyer and president of the Mayfair CDC, said he first started thinking about creating a BID in the neighborhood during a continuing legal education (CLE) course on the topic six years ago. He said the steering committee has worked hard to figure out the right assessment—an amount that's feasible for property owners and sufficient to fund a productive BID.
According to the preliminary BID plan, taxable commercial properties in the target area would pay either $365 a year or an additional 0.23 percent of assessed property value to the District, whichever assessment is greater. The plan estimates a first-year revenue of around $294,000, collected from a total of 321 commercial properties on Frankford between Sheffield Street and Harbison Avenue. The funds would be used to pay for a marketing campaign, a safety study, street cleaning and extra trash pick-up focused on problem areas, lighting for security and decoration, and a signage plan.
"We hope we start seeing more retail, more customers, more nightlife," said DeFelice. "The more businsess that comes to Mayfair, the better."
DeFelice said he'd like the corridor to capture the type of vibrancy seen on East Passyunk Avenue or East Girard Avenue, both of which have been transformed over the last decade. (East Passyunk has a BID; East Girard does not.)
Mayfair had previously flirted with imposing a zoning overlay on the commercial corridor, which would have banned certain types of businesses, including pawn shops, barber shops, nail salons, and group daycare centers. Both DeFelice and Councilman Henon said that proposal has been dropped for now.
Dan Hoffman, who worked as a consultant to the Mayfair BID steering committee, said the group has approached the proposal in the right way. Other efforts, like those in Wash West, Chinatown, and North Philly, were "imposed from the top down," he said.
"Mayfair has used a bottom up process that included contacting every business and property owner at least four times seeking input into the BID plan," Hoffman wrote in an email.
Read more about the BID in the preliminary plan.
WHYY is your source for fact-based, in-depth journalism and information. As a nonprofit organization, we rely on financial support from readers like you. Please give today.