May 8: EPA urges PA to move faster on clean water | NJT fare woes | PennDOT green infrastructure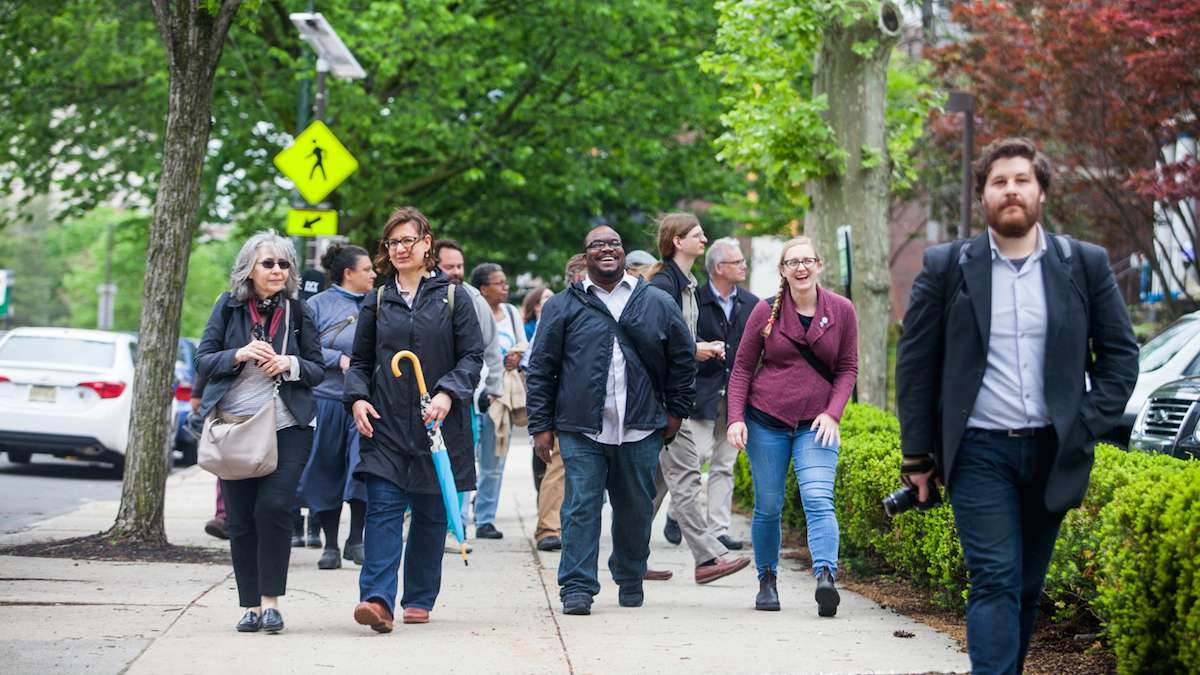 Federal regulators are urging Pennsylvania's Department of Environmental Protection to seek a temporary funding source to fix serious staffing shortfalls in the state's safe drinking water program, StateImpact PA's Marie Cusick reports. In response to EPA's warning in December that Pennsylvania's "water program was so under-staffed it was failing to enforce federal Safe Drinking Water Act standards," the State planned to hike fees on public water systems to raise $7.5 million to pay for 33 new inspectors. That process could take up to two years, which the EPA "remains concerned that won't be fast enough."
More bad news for NJ Transit: The New York Times reports that the transit authority did not collect more than 240,000 fares last year because trains were crowded and understaffed. Furthermore, the transit authority expects to be charged nearly $1 million for providing alternative options for inceasingly furious commuters due to delays after two train derailments. Ridership continues to rise as NJ Transit anticipates major delays and cancellations this summer.
PennDOT is working with researchers from Villanova and Temple universities to reduce runoff with green infrastructure as the state rebuilds Interstate 95 corridor. WHYY's Irina Zhorov reports that the team built rain gardens and bioinfiltration sites for a year, collecting data on performance the last two months. The tweaked designs will go into the next phases of rebuilding I-95 with the aim to meet new requirements to absorb the first 1 to 1.5 inches of runoff. Villanova engineering professor Robert Traver calls the project "a very strange area of engineering, because we have to worry about plants, we have to worry about geology, we have to worry about the water, we have the environmental concerns, and, frankly, we have to worry about social acceptance."
This past weekend Philadelphians participated in the international Jane's Walk 2017, a citizen-led weekend of free walks that encourage dialogue, curiosity, and neighborhood exploration. Brad Larrison, contributing to NewsWorks, shares a photo essay of a Friday walk through Drexel's campus and down changing Lancaster Avenue led by LoLa38West, a placemaking collaborative including People's Emergency Center CDC, Drexel's Lindy Institute, and Wexford Science and Technology. Larrison highlights some of the businesses and community spaces along the corridor as well as stops along the way, including a Wexford developer, Drexel architect, and local historian. PlanPhilly's Ashley Hahn is city organizer for Jane's Walk Philadelphia.
An intricate Gothic Revival tower still stands on Erie Avenue's industrial corridor, harkening back to the glory days of Philadelphia as a printing hub. Inga Saffron describes the Gothic grandeur of Cuneo Eastern Press, highlighting the "marble-clad lobby…heavy, medieval-style wooden doors…and dramatic tower adorned with stone carvings" likened to a stately college library. Architecture and engineering firm Robert E. Lamb designed the building in 1929 with a horizontal layout that was in vogue with modern manufacturing; the building still houses several manufacturers on the ground floor today.
A mother-son microbrewery in New Jersey has reduced production waste to nearly zero by donating spent grains to feed nearby farm animals and help produce nutrient-rich compost, the Inquirer's Jan Hefler reports. Sourcing produce locally produce also helped Lower Forge Brewery reduce energy consumption and save more than $1,000 in trash hauling and landfill fees the past year.
WHYY is your source for fact-based, in-depth journalism and information. As a nonprofit organization, we rely on financial support from readers like you. Please give today.