May 4: Debating the constitutionality of Philly's wage tax | Wolf wants Uber fine lowered | Downzoning Mantua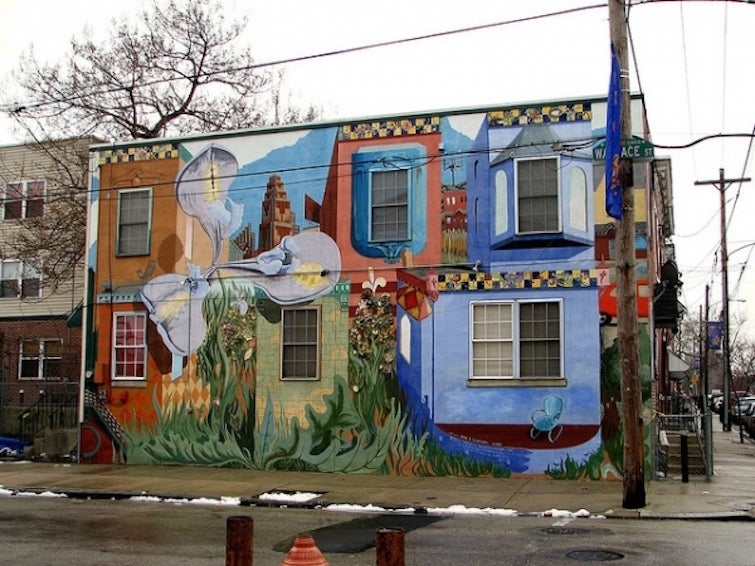 Michael S. Knoll and Ruth Mason argue in the Penn Law Review that, as currently constructed, the Philadelphia wage tax is unconstitutional and vulnerable to challenge. They propose tax reforms that could bring it into compliance, and explore some of the economic policy and political questions around replacing the wage tax with other revenues. As Jim Saksa wrote back in December, the Supreme Court's decision in Comptroller of the Treasury of Maryland v. Wynne imperiled a portion of the wage tax, and suburban municipalities have been weighing more legal and political actions to overturn it.
The Kenney administration put out a Request for Ideas to expand free wireless and broadband, Roberto Torres reports. "The urban landscape in Kenney's mind, unlike the one that currently exists, has free WiFi across parks and public spaces. Free broadband access will not only be for clichéd tourist spots, but also in underserved neighborhoods, particularly in recreation centers like the ones where Coded by Kids gives teenagers a shot to learn tech skills."
Governor Tom Wolf, Pittsburgh Mayor Bill Peduto, and Allegheny County Executive Rich Fitzgerald sent a letter to the state Public Utility Commission asking them to reduce the $11.4 million fine they issued Uber for operating unlawfully in the state, the AP reports. "Wolf and the others contend innovative companies might be discouraged from investing in Pennsylvania if the fine is allowed to stand. Among other things, they note Uber has picked Pittsburgh as its world headquarters for advanced technology research and for testing self-driven vehicles."
Uber, meanwhile, wants to block a suit by drivers suing over their employment status as independent contractors, reports Bobby Allyn.
Mantua neighbors and Councilwoman Jannie Blackwell are moving to downzone large areas of Mantua in West Philadelphia from RM-1 (the lowest density multifamily zoning category)to RSA-5 (detached or semi-attached single-family homes.) The impetus for the change appears to be the encroachment of student housing, although it is very hard to actually ban students from a neighborhood, even with a really targeted plan.
Today would have been Jane Jacobs' 100th birthday. Denise Pinto, executive director of Jane's Walk, records a podcast with Strong Towns, and explains what's so powerful about getting outside and probing the places we live with other city dwellers. PlanPhilly editor Ashley Hahn is the Philadelphia organizer for Jane's Walk, and she organized a whole weekend of free walking conversations around the city from Friday afternoon through Sunday. Join a walk or two, and head to the Center / Architecture + Design on Saturday to watch some Jane Jacobs videos.