May 23: Controller's Office slams L&I | Vacancy at SEPTA HQ | Camden loses population | DRPA lacks Pennsylvania workers | Germantown High open house | Office vs. bar polling centers | Councilman's daring resolution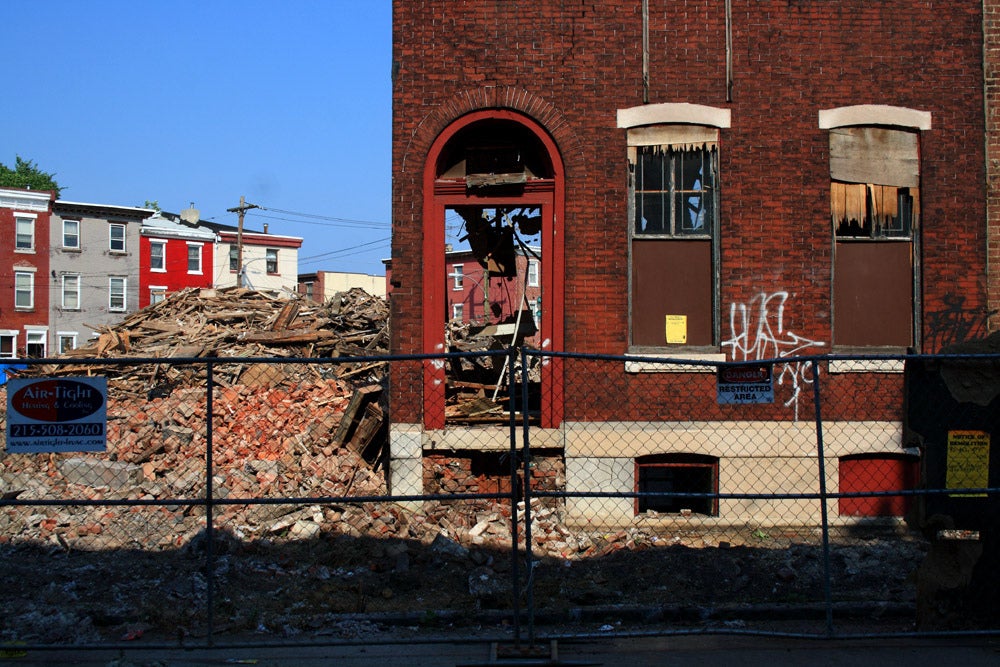 Philadelphia City Controller Alan Butkovitz says oversight of demolition has not gotten any better since last summer's deadly building collapse. The Department of L&I disagrees, and Newsworks has more on the dispute. Butkovitz charges that L&I is issuing too many waivers and not committing to as many inspections as the department say. According to The Inquirer, the Controller's Office issued a 31-page audit, slamming L&I for a "culture of informality" that "jeopardizes public safety."
SEPTA's headquarters building at 1234 Market St. has roughly 70,000 square feet of vacancy across three floors. According to the Philadelphia Business Journal, the entire third and 20th floors are currently vacant, as well as 9,695 square feet on the 18th floor. Those in charge of leasing the space think it might attract businesses priced out of West Market and those drawn by development chatter around the East Market Street corridor.
Of the eight counties in the Philadelphia region, only Camden County lost population between 2010 and 2013, The Inquirer reports.
The bistate Delaware River Port Authority (DRPA) needs to hire more Pennsylvania workers, says Philadelphia union leader John Dougherty. About 76 percent of DRPA employees live in New Jersey. Dougherty told The Inquirer, "The numbers are pretty much out of whack." According to The Inquirer, DRPA, which operates four toll bridges and PATCO, has long been "a patronage haven for the politically connected."
Germantown High School (GHS) opened its doors for an open house Thursday, and Newsworks was there to snap pictures. The 99-year-old school building closed nearly a year ago, and now it is one of 20 buildings the School District of Philadelphia wants to auction off. The Philadelphia Industrial Development Corporation has listed GHS with Robert Fulton Elementary for $4.55 million.
City Paper and Philebrity share two items of very Philly news: Voter turnout fell after a polling place was moved from a Kensington bar to "a shiny, loft-style" office building three blocks away, and Councilman Jim Kenney introduced a Council resolution daring Jon Stewart to do a week of shows in Philadelphia. Kenney intends to prove to Stewart that Philadelphia has a lot of things going for it – including "a shockingly affordable cost of living" and "lack of crowded streets."
The Buzz is Eyes on the Street's morning news digest. Have a tip? Send it along.
Follow us on Twitter @EOTSPhilly | Like us on Facebook | Share your Philly photos in our Flickr Group