May 16: City sues Wells Fargo for discriminatory practices | Bill to bust Central Delaware Overlay height limits | Emerging City Champions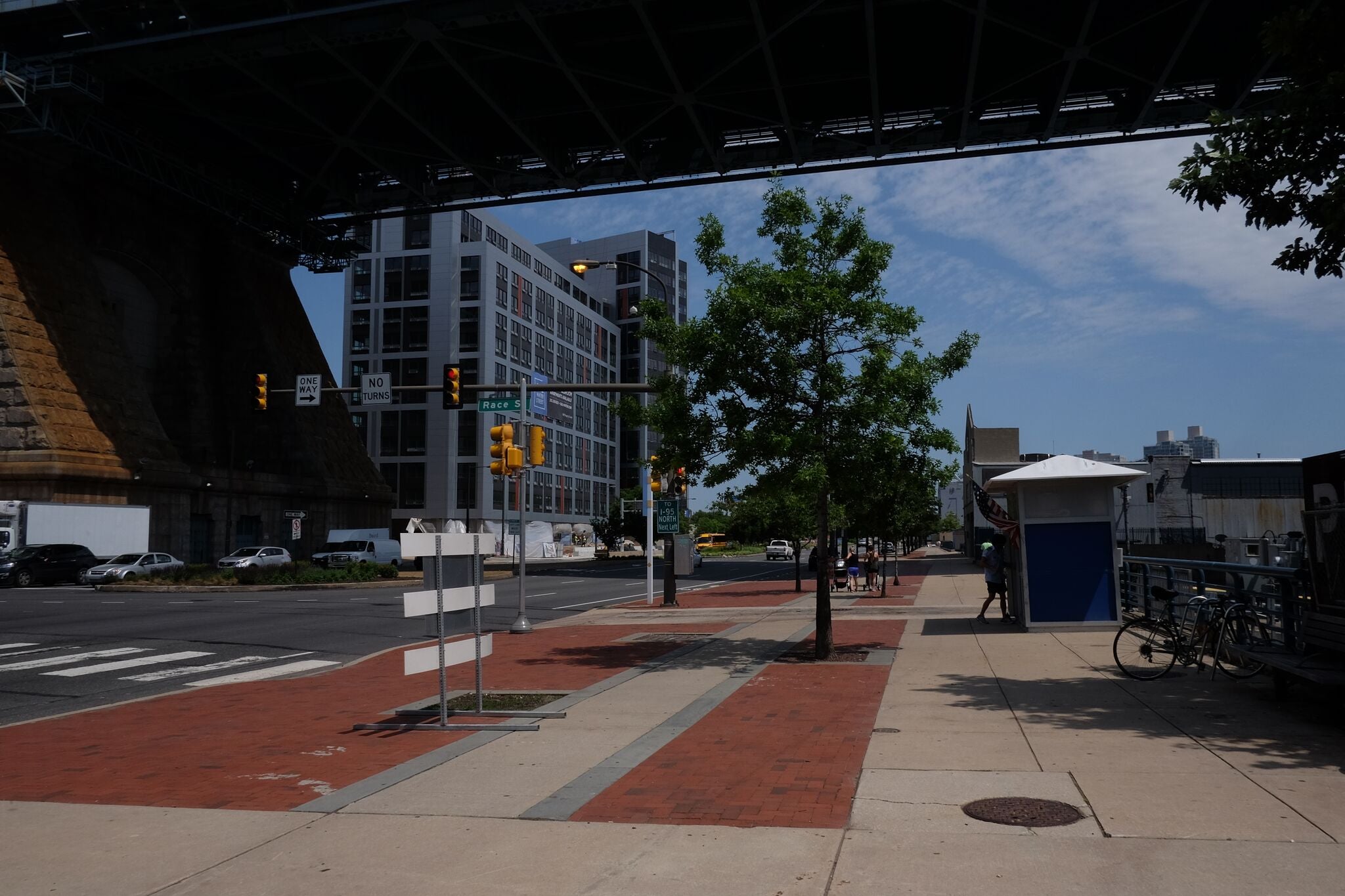 It's primary election day – don't forget to make time to vote. Polls are open until 8 p.m. and you can find your polling place here. Even if you're not a registered party member you can vote on the city's two ballot questions.
The City of Philadelphia filed a federal lawsuit on Monday against Wells Fargo, alleging that the bank violated the Fair Housing Act by discriminating against minority homebuyers, the Philadelphia Business Journal's Jeff Blumenthal reports. The lawsuit claims that Wells Fargo steered and incentivized African-American and Latino borrowers towards "high-cost or high-risk loans even where those borrowers' credit permitted them to obtain more advantageous loans," and seeks 'equitable relief,' including monetary damages based on the city's loss of property tax revenue and "compensation for non-economic injuries associated with foreclosures." Wells Fargo denied the allegations, calling the accusations 'unsubstantiated.' A few weeks ago, the U.S. Supreme Court ruled, in two consolidated cases, Bank of America v. Miami, and Wells Fargo v. Miami, that cities can sue major banks for discriminatory lending practices that hurt low-income neighborhoods during the Great Recession,
Councilman Mark Squilla proposed legislation at Thursday's Council session that "would tweak the Central Delaware Overlay zoning district to include new 'height bonuses' for projects that integrate stormwater-management features and throughways between major streets," the Inquirer's Jacob Adelman reports. The bill would increase the maximum possible height of buildings along the river to nearly 30 stories (316 feet) and double the height bonus available to developers who set aside space in their projects for public use. Waterfront advocates and critics of Squilla's bill argue that the bill "disregards compromises among neighborhood groups, property owners, and open-space advocates that yielded the four-year-old overlay, which aims to keep waterfront building heights in line with those of surrounding neighborhoods while evenly spreading population density along the river."
At 22nd and Walnut, two bittersweet murals surrounding a Sunoco gas station honor the legacy of the Saint James Protestant Episcopal Church, once home to one of the largest and most prominent congregations in the region. Hidden City's GroJLart tells the tale of the grand Victorian church built in 1871 and the congregations' expansive programming that included St. James Guild for Boys, Guild for Girls, a Workingmen's Club, Hospital Aid Association, Sewing School, and several other organizations. The church eventually built a new annex building, Henry Morton Guild House, in 1892 at 2210 Sansom. GroJLart writes that the church was closed in 1945 and razed in 1946 and Guild House property was demolished in 1940/41.
The Knight Foundation has announced its 2017 Emerging City Champions cohort and four of the twenty fellows hail from Philadelphia. The fellowship program, an initiative of the nonprofit 8 80 Cities and funded by Knight Foundation, aims to empower young creative urbanists to experiment with new solutions "to drive positive change in the way people eat, play, move, build, create, live and work in their cities" while building a peer support network. Champions receive $5,000 in funding to implement their project over the next 12 months. Philadelphia projects include a community Time Bank, public forum and round-table discussions about regulatory and economic issues in the city, and monthly artmaking workshops aimed to unite diverse immigrant communities living in South Philadelphia.
Sunoco's Mariner East 2 pipeline construction has caused three separate releases of drilling mud in May, resulting in a combined total of 575 gallons of bentonite clay entering Chester Creek in Delaware County, StateImpact PA's Susan Phillips reports. Sunoco Pipeline spokesman Jeff Shields says the company doesn't "anticipate any harm to the environment" resulting from the releases. According to the Academy of Natural Sciences environmental geochemist Marie Kurz, bentonite, a non-toxic natural clay material, "does not pose a chemical hazard to plants and animals…but releases can impact water quality and a stream's ecology" as large concentrations can cut off light to plants and smother organisms that live on the bottoms of streams and wetlands.
WHYY is your source for fact-based, in-depth journalism and information. As a nonprofit organization, we rely on financial support from readers like you. Please give today.