Masks might be uncomfortable, but they are Delaware's required 'new normal'
Are you on the front lines of the coronavirus? Help us report on the pandemic. 
Maria Buono didn't want to wear a mask while getting groceries at the Acme in Pike Creek, but she obediently donned one to comply with a new order that took effect on Tuesday morning in Delaware.
"I'm not good at following rules, but I understand that I'm supposed to. I'll do it because the governor said I have to,'' Buono said.
Buono likes to sew, so she's made a polka dot mask for herself and several more for relatives and friends. But shopping with one covering your face and nose was uncomfortable, she said.
"I have bad allergies and I just can't breathe … under there, so I flew through the store 'cause it does bother me."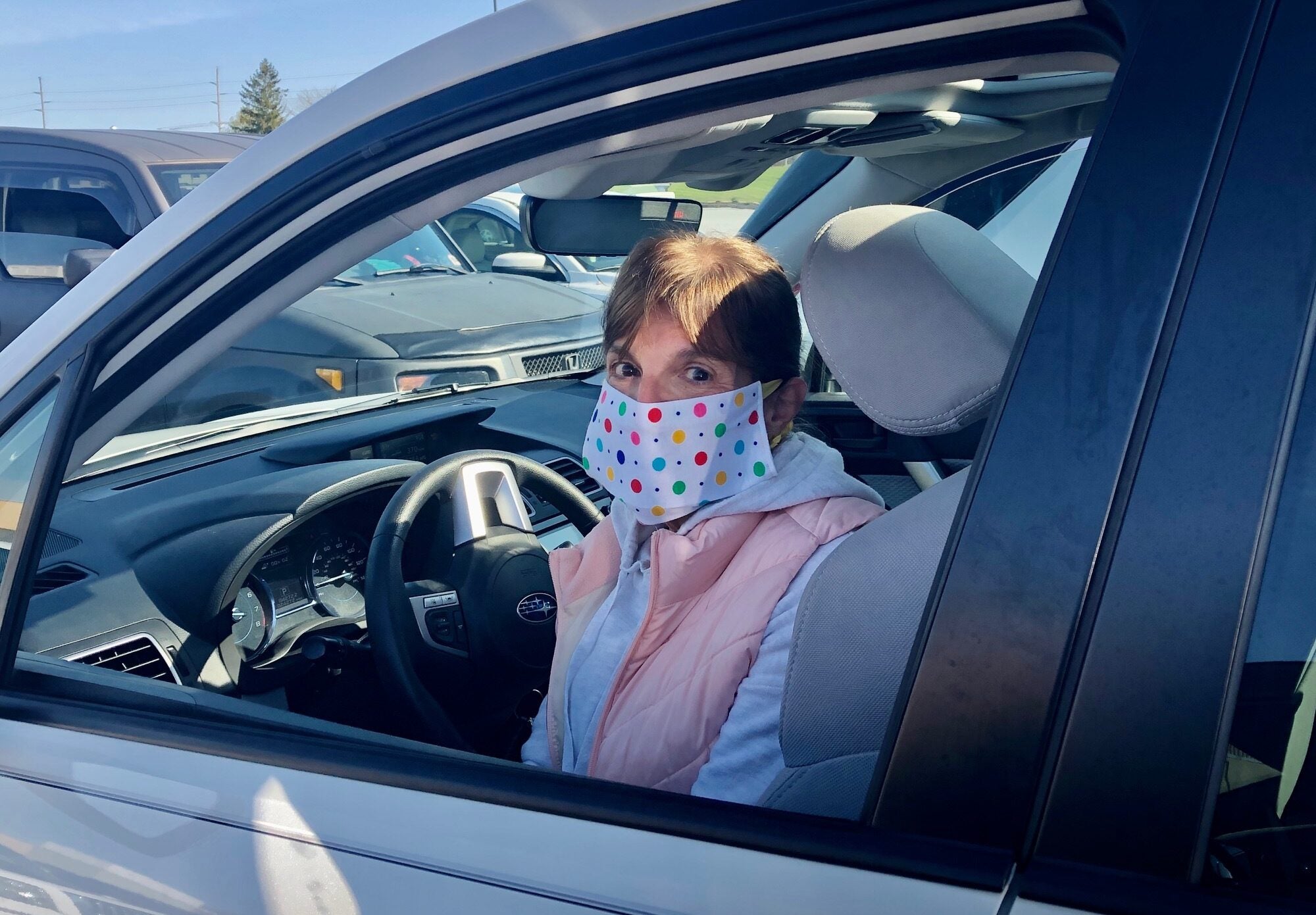 Face coverings might not be pleasant, but they are the latest "new normal" in the age of the coronavirus for Delawareans. Gov. John Carney's latest executive order augments his other mandates, such as limiting capacity in stores, closing beaches and having out-of-staters self-quarantine for 14 days.
Carney's order takes effect as Delaware's case count keeps accelerating, especially down the spine of rural, small-town Sussex County. There are now more than 4,600 cases in Delaware, with nearly half in Sussex, where only 24% of the state's residents live.
Residents ages 13 and older must now wear face-coverings while shopping, going to the doctor's office and taking public transportation, or whenever they might come within six feet of others, including in public settings such as parks. Stores must also post notices at entrances and inside.
Those who claim a medical reason for not wearing a mask are exempt from the order and not required to "produce medical documentation verifying the stated condition,'' according to Carney's order – a fact many who object to the order have noted on social media since the order was announced late Saturday.
While police will not be stationed outside stores or roaming parks looking for violators, anyone who fails to follow the order could be subject to a misdemeanor charge punishable by a fine of up to $500 and up to six months in jail.
'I think it's keeping us healthier'
Outside the Pike Creek Acme on Limestone Road, only one entrance is open. A large sign points out the new regulation and includes "COVID-19 Health Screening Questions'' such as whether someone has a fever, body aches or diarrhea, or if a member of their household has the virus. Anyone who answers yes to any of the questions is asked to "please avoid entering."
Mask-wearing employee Miriam Casillas sits outside, checking customers, delivery workers and other visitors for compliance.
"Everybody seems to be wearing a mask, so that's good,'' Casillas said. "We're not allowing anybody [in] without one. I think it's a good rule. I think it's keeping us healthier."
That's fine with customer Rose Dilworth, who wipes down her grocery cart before using it.
"I've been wearing it,'' Dilworth said. "We're supposed to, but it's the right thing to do. I think everybody is tired of being stuck inside all the time and it's the only way to flatten the curve to keep everybody safe."
Carol Craven has also been wearing a mask for several days, though she said after getting her groceries and emerging outside, "It's just a little hot. It's a little warm when you are in there. It steams up a little bit."
Two miles away at another shopping center, special education teacher Christopher Woodruff wore his mask to a nearby Walgreens pharmacy.
"It's not cool, but it's to keep us safe,'' Woodruff said. "We just got to try to stay safe right now until the medical professionals can find a cure, some way to get us back to normal."
Dr. Karyl Rattay, director of Delaware's Division of Public Health, said residents should expect to be wearing masks "for quite some time."
She said the rule is not punitive, but a critical step needed to stymie the community spread of the coronavirus in Delaware.
"One thing that has surprised … all of us in the public health world is that asymptomatic spread of this virus is so much more common and prevalent than we ever imagined,'' Rattay said.
"When we sneeze, when we cough or when we speak, we have droplets that come out and that is the primary way that this spreads from person to person. So a face-covering can make a really big difference. That's especially the case if you don't know you have COVID-19."