March 5: Nutter's last tax hike | NTI's last payout | Italian Market survey | Widening Richmond Street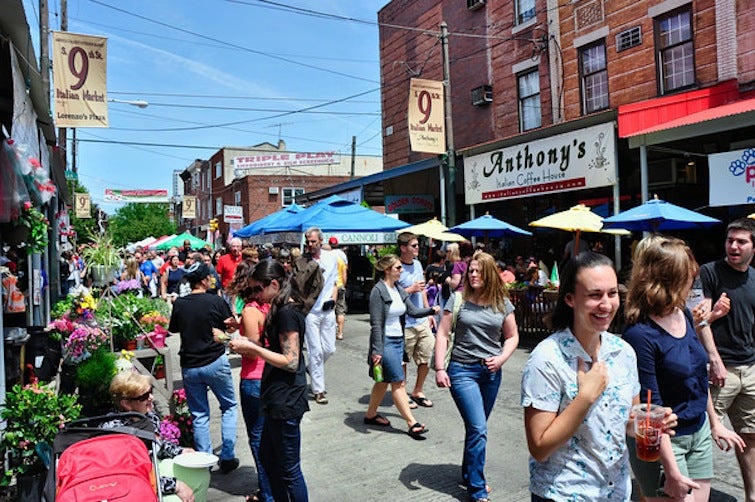 There's a 9.3% property tax increase proposed in Michael Nutter's last budget. Wendy Ruderman helps you calculate what that means for your property.
The last of the Neighborhood Transformation Initiative money (about $22 million) has to get spent this year. Half of it is still in City Council accounts.
The US House passed a bill that could lead to expanded Northeast Corridor service.
PennDOT's traffic engineers want to "improve" Richmond Street in Port Richmond by shrinking the sidewalks and enlarging the travel and parking lanes.
Sarah Clark Stuart explains why cyclists should care more about the paving budget: when streets get paved, that's when new bike lanes get installed.
Live near the Italian Market? There's a proposal for a business improvement district and they want your feedback on how to improve the market. (Full disclosure: I am participating in this steering committee in my capacity as a Bella Vista Neighbors Association board member.)
Joe Sestak sure is going to learn something about pedestrian safety walking across Pennsylvania to kick off his US Senate bid.