March 24: Ed Bacon's "Market East" | NKCDC's new director | Game of Zones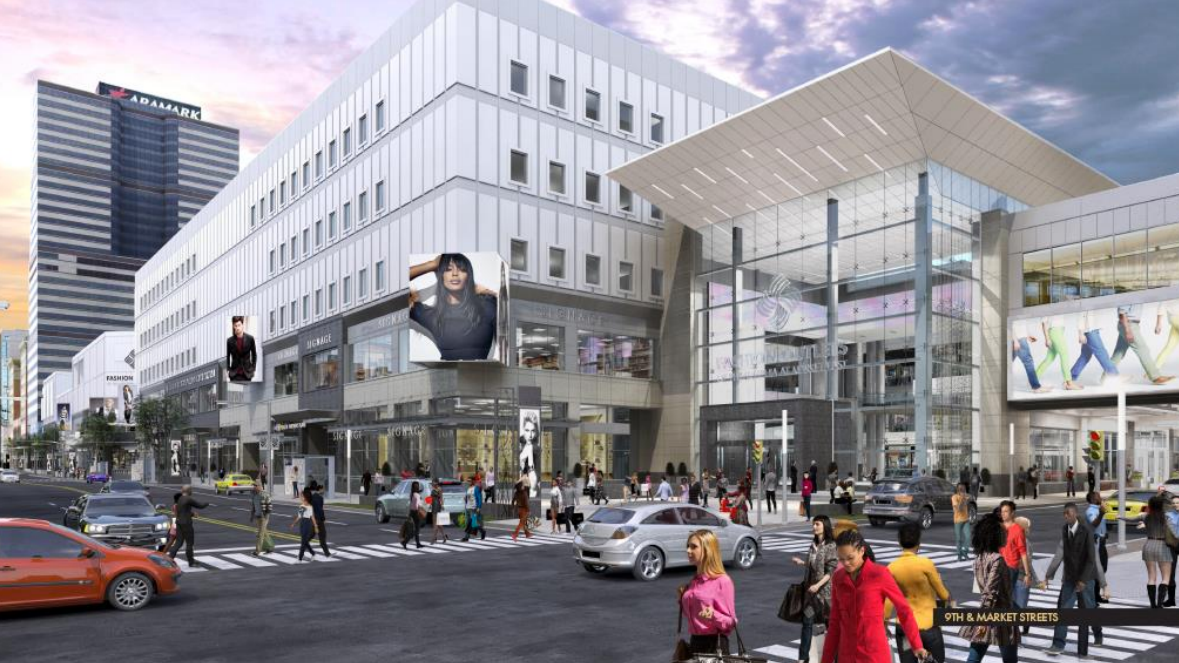 Ed Bacon took on the wicked quest in 1961 to bring suburbanites back into the city by building combination mall and transportation center named "Market East." While the design of The Gallery aimed to mimic suburban style and become a destination location, but because it turned its back on the existing downtown around it ultimately hindering the project's full potential. As mall developer and manager Pennsylvania Real Estate Investment Trust (PREIT) completes The Gallery's demolition, Hidden City revisits Ed Bacon's original concept for the downtown mall.
New Kensington CDC (NKCDC)'s new executive director Felix Torres Colon has inherited longtime head Sandy Salzman's "task of overseeing the continued revitalization of a once blighted section of Philadelphia undergoing its renaissance" in what has become a highly desired section of the city. Philadelphia Weekly overviews Colon's goals to maintain NKCDC's mission in face of changing demographics and rising costs of living in the 19125 and 19134.
Why do senior citizens constitute only 4% of park users? Strong Towns contributor Emily Matlovich explains why existing infrastructure for many public spaces do not consider the physical needs of senior citizens, such as shaded areas, handrails, and leveled ground. Emily recommends low-cost design interventions to "accommodate small and large groups, let an individual sit alone, provide conversational opportunities, and lastly be moveable."
What does it mean, exactly, for Philadelphia to be a Sanctuary City, if the term has no legal meaning? The Philadelphia Citizen discusses the debate with Anil Kalhan, an immigration lawyer and associate law professor at Drexel University, Joseph Alkus, a Temple University criminology lecturer, and First Deputy Managing Director Brian Abernathy.
As PlanPhilly readers know, understanding local zoning law is crucial to grasping the changing shape of our city. To help DC residents learn the minute details of the zoning rules that distinguish a neighborhood or space, Greater Greater Washington used the city's zoning summaries to create Game of Zones, a "mad quest to find DC's favorite zoning district." For the curious and inspired Philadelphian that wants to devise their own bracket of 16 districts, the Philadelphia City Planning Commission conveniently has a zoning code quick reference manual.
WHYY is your source for fact-based, in-depth journalism and information. As a nonprofit organization, we rely on financial support from readers like you. Please give today.