Man exonerated after 30 years in prison sues the city of Philadelphia
Christopher Williams, a man who spent more than 30 years in prison and 25 years on death row for murders he was later exonerated of, is suing the city of Philadelphia.
Williams was released in February after the Philadelphia District Attorney's Conviction Integrity Unit went through his cases and found prosecutorial misconduct, including hidden exculpatory evidence and secret deals inducing informants to lie.
At a press conference on Wednesday, Williams described all that he missed because of his convictions.
"I didn't go to weddings. I didn't see childbirths. You're talking about 25 grandchildren. I didn't see none of them come into the world," he said.
Supporters, including Williams' sister, son Chris, and nephew, crowded around him and his legal team, holding signs with messages like, "What is the price for stealing his life?"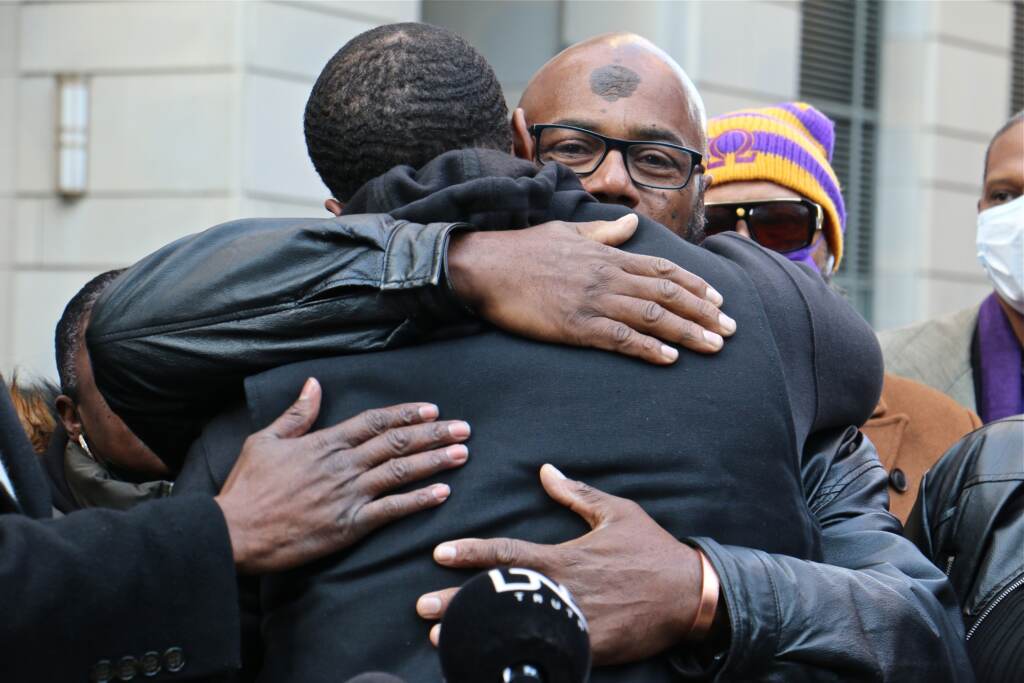 The civil lawsuit, filed in federal court on Wednesday, names the city of Philadelphia, Philadelphia Police Department, Philadelphia District Attorney's Office, as well as 17 police detectives or their estates, two former assistant district attorneys, and former district attorney Lynne Abraham as defendants. It levels 82 counts against the defendants, including malicious prosecution, failure to intervene, supervisory liability, and discrimination, saying Williams' conviction was part of "policies, patterns, and practices that intentionally discriminated against Black men."
High-profile civil rights attorney Ben Crump, who also represented the families of George Floyd and Ahmaud Arbery, is Williams' lawyer. He said he planned to ask the jury for $100 million in compensatory and punitive damages.
Williams' case is one of several in which decades-old convictions have been reversed after new evidence emerged of prosecutorial misconduct.
As these cases come to light, more than a dozen exonerated people have filed malicious prosecution cases against the city.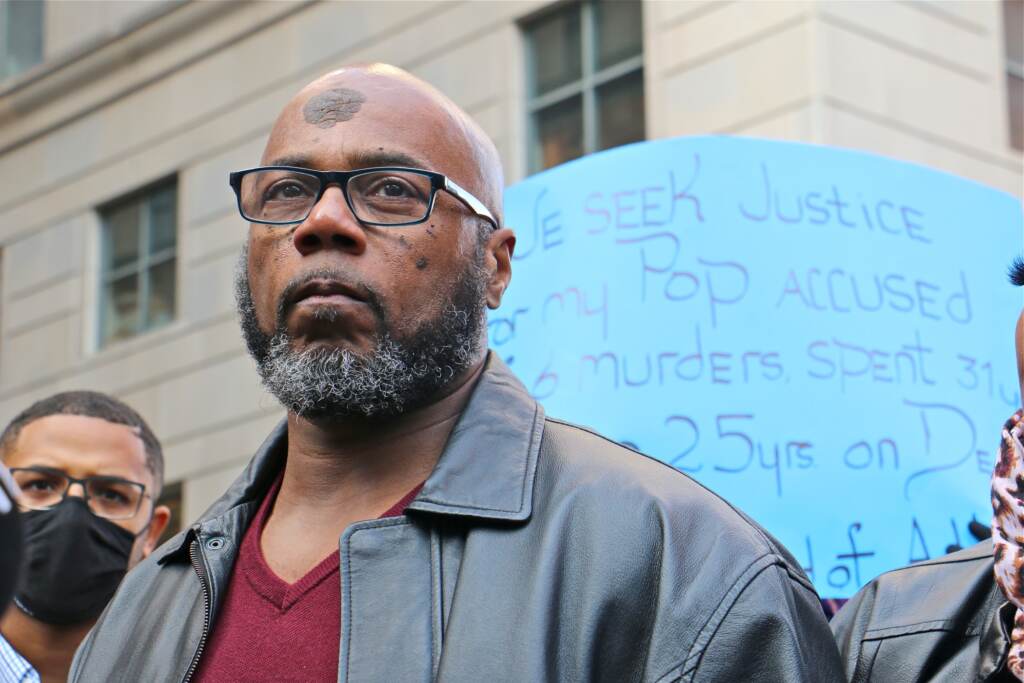 Williams, who had been working as a carpenter, was charged with six homicides that occurred in the late 1980s. At trial, he was acquitted of two, but convicted of four other homicides.
After serving decades in prison, the Philadelphia District Attorney's Conviction Integrity Unit looked into Williams' case and found that prosecutors had cut a deal with an informant to testify against Williams, but did not disclose that deal to the defense. That informant later admitted to lying. Other suppressed evidence showed that some victims were involved in a gang war, and that Williams was not initially connected to their deaths at all. These and other insights revealed by the CIU form the basis of Williams' civil suit.
"I would just hope that it exposes the corruption in the system," said Williams. "I hope my situation brings to light that I'm not the only one."
Since leaving prison, he has returned to his work as a carpenter, and stepped back into his role as a family man, he said.
Two other men found to be wrongfully convicted after nearly 30 years in prison, Anthony Wright and Chester Hollman, each received more than $9 million settlements, according to The Philadelphia Inquirer.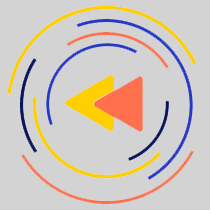 Saturdays just got more interesting.